Automotive House, Kings Court, Sandycroft
Prince William Avenue
Chester
Cheshire
CH5 2FG
0330 1781 795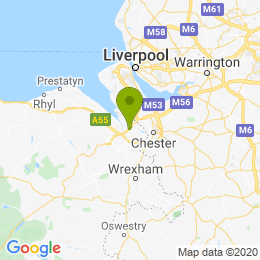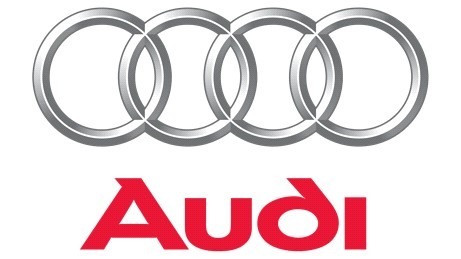 SMC Heritage are proud to offer this well kept and preserved Audi S3 8L. At first, the classic 2000s German sports hatch doesn't seem like much, although once you get up close, the car starts to open up and cover true enthusiast needs.The 2001 Audi S3 is a true driver's car, with enough technology, space and comfort to surprise Warren East (current Rolls-Royce CEO), perfectly balanced with the performance of its 1.8-litre turbocharged inline-four engine paired with a six-speed manual gearbox, and finished off with an all-wheel-drive system. The S3 represents German ingenuity perfectly with the renowned and reliable 1.8t engine. HISTORYFirst Registered 01-07-2002 and supplied new by Amersham Audi in Buckinghamshire, having had just two previous owners who both have preserved and maintained the car impeccably, covering only 70,000 miles from new with Full Audi main dealer service history from the supplying dealer, this car has been serviced to the highest standard.Serviced at the following miles:18446, 30538, 35530, 42188, 45809, 48277, 50953, 55274 and 562350 substantiated by the stamped service book and electronic print out from Audi. EXTERIORTotally original and finished in Ming Blue Pearlescent paint, unmarked 17" Avus Alloys wrapped in nearly new Continental tyres, the cars been lovingly cared for throughout its life and is a true testament to its previous keepers. The exterior of the S3 is aggressive without drawing too much attention, the hatch looks clean and classy with the body holding up and showing no signs of corrosion whatsoever. A few small traits such as the rear pop-out windows and curves around the entire car make it look different to the rest of the competition out there. INTERIORThe quality of materials used through the interior is leagues ahead of anything else you'll find in a hatchback of this age and the whole interior oozes a class and sophistication that others just can't match. This particular car is fitted with the half leather and blue alcantara Recaro seats, the pull out thigh support is excellent making it easy to get into the perfect driving position. Having the great optional extra of the BOSE sound system (this includes upgraded speakers and a discrete sub in the side of the boot) the has also has the interior lighting pack which gives a lovely red glow to the cabin at night. ENGINEThe 1.8T engine is excellent and renowned for it's reliability and is easy to tune. Being a 4 cylinder turbo it isn't the most tuneful engine in the world but the rasp of the engine accompanied but the whoosh of the turbo has a character of it's own that becomes very addictive. Despite this the noise isn't intrusive, even when pushing things and is quite enough and relaxed at motorway speeds. As you would expect from a turbo engine, the power delivery is smooth with plenty of mid-range torque available making overtaking effortless. The engine develops 225bhp, the car is more than quick enough in every gear and people have said the claimed top speed of 151mph is easily achievable. The 0-60 dash of 6.4 seconds seems just as easy to achieve with the grip available from the Haldex Quattro system, this makes using all the power possible on the all too common wet and greasy British roads in ways that 2WD cars just can't match. You don't realise just how much the Quattro system is working till you get back into a front wheel drive car again only to wonder where all the grip has gone. The 1.8T engine is mated to a 6 speed gear box, the 6 ratios are well spaced and work well whether pottering round town, cruising on a motorway or blasting down B roads. SUMMARYIf you want a well cared for, practical, premium hot hatch with the security of 4 wheel drive grip you won't go far wrong with an Audi S3, this example will not disappoint and is certain to be a future classic. Supplied with all keys, complete book pack and stamped service book.£8495 Open by appointment only please call us on 01244 539760 or 07890 000145 or 07710 096345 We are always looking for high quality, low mileage classic and modern classic cars and bikes with good service history from the early 60s to the mid 00's. If you are looking to take the hassle out of selling your pride and joy privately please don't hesitate to get in touch.
This 2002 Audi A3 S3 Quattro 3dr [225] Hatchback is currently available for £8,495 in Chester Cheshire with Petrol engine and Manual gearbox. For more information or to arrange a viewing,
click here
to send us an email using form below.
Email SMC Heritage about this Audi A3 S3 Quattro 3dr [225]
Audi A3 S3 Quattro 3dr [225]
£8,495
More Cars from SMC Heritage