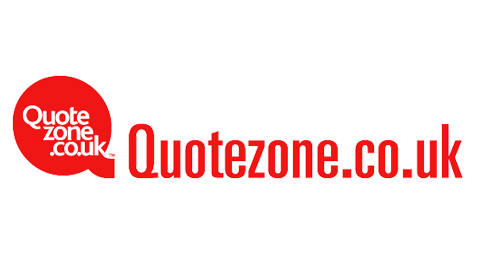 During the exciting times of getting a new car, it is important for you to have insurance in place.
Insurance is very important as it's a legal requirement and gives you peace of mind, knowing you are protected when driving around in your new ride. More importantly, it's essential to cover your expenses in the event of car damage or injuries to other drivers, passengers or pedestrians.
One of the most reputable insurance comparison websites in the UK, who have been operating since 2005 is
Quotezone
and so far, have over 3 million people which have compared insurance with them.
How does Quotezone work?
They are the helping hand when it comes to choosing what insurance provider to go for when you've brought your car. They are not an insurance broker and therefore, are not sellers of insurance.


What is the Quotezone process?
It's a simple two-step process!
Firstly, they use your details you enter in their forms.
Then, they display the results to help you choose the best value insurance.


Types of Car Insurance Quotezone offer
Third party: This is the minimum legal requirement for car insurance, which covers the costs of any damage incurred while driving. However, it is important to note that the insurance does not cover the costs of damage to the car belonging to the driver who is deemed at fault.
Third party, fire, and theft: This is very much like Third Party, the difference is that it covers the cost of replacing a car if it's stolen or damaged in a fire.
Comprehensive cover: Everything discussed above is covered by this type of insurance cover, but it also covers the costs of repairing the car belonging to an at-fault driver.


Benefits of choosing Quotezone over any other insurance comparison site?
It is a free tool to use and is completely independent and impartial.
They take the hassle out of filling in the same information time and time again on numerous insurance websites, then writing down the prices and comparing them for hours.
With Quotezone, you only have to fill out your details once. These will then be sent to quote systems of over 100 UK insurance providers, and within a few minutes, these quotes are sent back to you.
When you find the right quote for you, all you have to do is click to buy online or call the provider to buy by phone.
To follow up, Quotezone also sends you an email, therefore you can easily log back in later to view your quote results.
Over 900,000 UK residences got a Car insurance quote in 2015 using the online comparison system provided by Quotezone.
As of October 2019, based on over 1000 reviews on Reviews.co.uk – Quotezone have received an average of 4.75 out of 5!