Equipped with a 450PS engine and twin-turbochargers, the latest 911 is insanely quick. The 3.0-litre six-cylinder lump pulls the Carrera S from a standstill to 62mph in a mere 3.7 seconds. Crazier still, it'll complete that benchmark sprint in just 3.5 seconds if you tick the Sport Chrono Package option box. As for the top speed, well, there's no way you'll ever see it unless you go on track or head for the German autobahn. Over half the length of the highway system has no speed limit, so you'll enjoy seeing the needle hit 191mph - if you dare take it that far.
Looks-wise, the newest 911 is even more seductive than the last incarnation of the model. I know, how is it even possible to improve on perfection? The Porsche is now broader and longer, sitting low-slung, with 21-inch alloys at the rear and 20-inchers at the front. Step inside, and the Carrera's focus on functionality and style is apparent straight away. There is the typical 2+2 seating layout, and with a bunch of digital instrumentation added to the recipe, the new 911's ambience is Germanically high-class.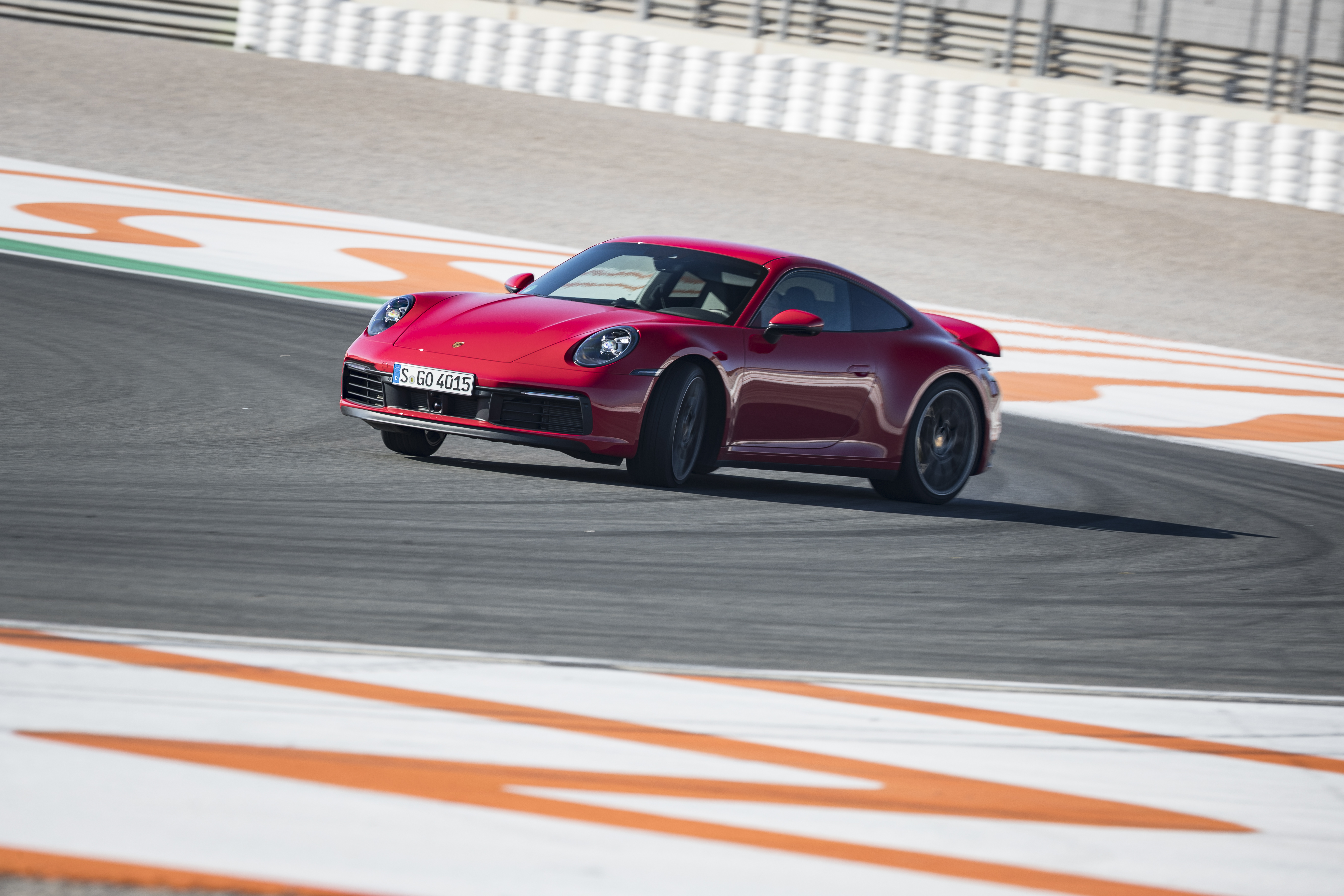 The sports coupe uses an eight-speed dual-clutch 'box, which is slick, quick and precise. The paddle shifters on the Carrera S' steering wheel are also involving. They are almost as engaging as a manual gearbox because the action of the gear change makes you feel so united with the drivetrain.
Indeed, this fresh, eighth-generation 911 is uncomplicated to drive, and it growls like a caged lion from the get-go, albeit in a slightly less aggressive way than the seventh-gen model. When you stomp firmly on the accelerator pedal, the turbos make themselves known by emitting a wooshing sound that grows and grows until a heady climax of power is unleashed. There is no doubt that everyone in earshot of you will turn their heads to get a glimpse of the potent machine you're commanding.
The Porsche's sport's suspension gives you a hard ride, so you are utterly mindful of the terrain you're driving on at all times. Even a subtle change of blacktop will make itself well known at conservative speeds. It all becomes pleasurably comfortable as you push the pace up a few notches, but you are always well informed about what the Carrera's alloys are doing on the tarmac - and that's a good thing in a car this hot.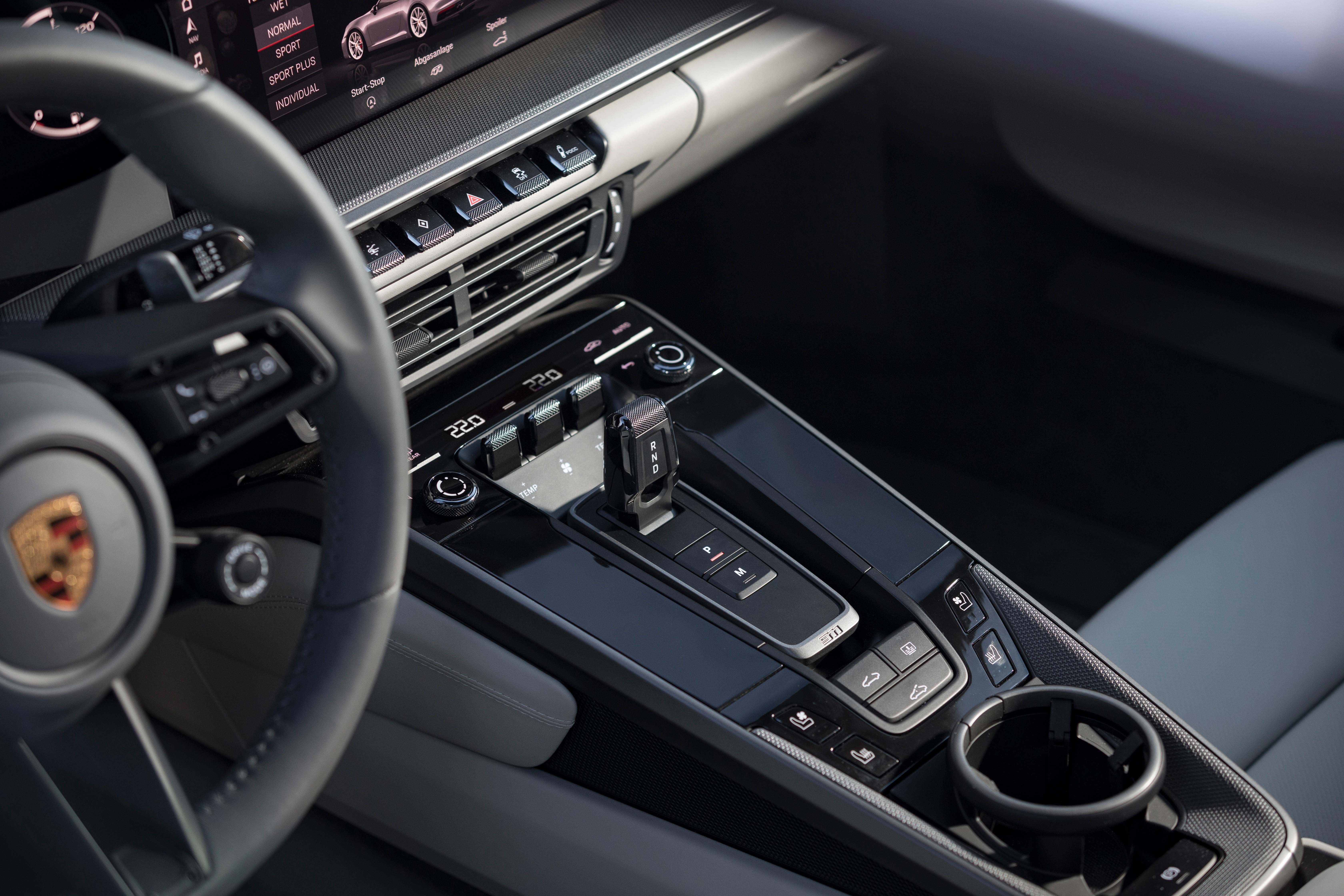 The 911 is at its best when driven on meandering rural roads because you can jiggle around with the drive mode button and turn on Sport+. This drive setting hangs on to the gears far longer than usual, meaning the Porsche's powerplant takes on a feverish character. The ensuing performance gives you an infusion of adrenaline that only a medical practitioner should dispense. It is not a crummy motorway cruiser either.
It is even reasonably practical, as sports cars go, with 132-litres of boot room in the front, cupholders, and space for three passengers - one riding shotgun and the other two in the back. The couple in the rear need to be tiny occupants, though, and Isofix points for child seats indicate this.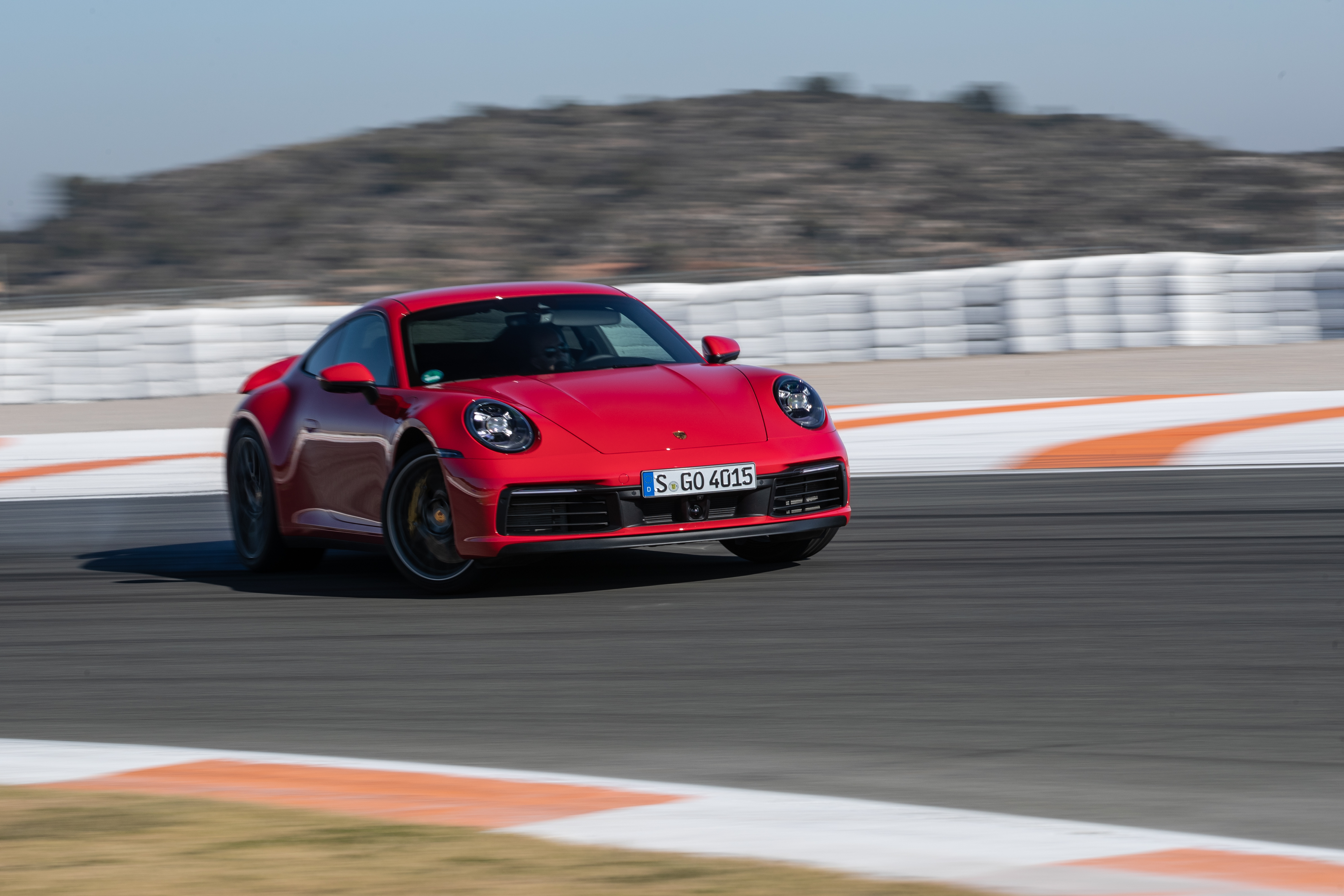 So, Porsche's newest 911 Carrera S is a stunning package - it delivers staggering performance and drama while being comfy and practical enough to use as your primary car. The model is also stupefyingly attractive, although, as with any 911, the price isn't. But, the idiom "you get what you pay for" is so true. So, if you've always wanted a full-strength Porsche, then this is one you should aim for.
Pros' n' Cons:
Looks √
Performance √
Handling √
Expense X
Fast Facts: Porsche 911 Carrera S – tested by Tim Barnes-Clay.
Max speed: 191 mph
0-62 mph: 3.7 secs
Combined mpg: 31.7
Engine layout: 2981cc twin-turbocharged flat-six
Max. power (PS): 450
CO2: 205 g/km
Price: £93,110
Interested in buying a used Porsche? Click here.
Other Porsche articles that might interest you:
Porsche Panamera Turbo S E-Hybrid Sport Turismo Review
New Porsche Panamera S E-Hybrid
For more CarCliq Reviews, click here.
Follow motoring journalist Tim Barnes-Clay on Instagram @tbarnesclay.