The first generation Hyundai i10 rose in popularity as one of the cheapest cars on sale at the time. However over a decade later and city cars seem to have lost their appeal somewhat, being replaced in favour of the hugely popular supermini, so much so that several manufacturers have removed their cars from the market like the Suzuki Celerio, Vauxhall Viva and Renault Twingo to name but a few. Now into its third generation and the i10 has been completely updated, from its stylish new design to increased interior space and enhanced technology, but can the latest i10 revive the city car class? Hyundai certainly seem to think so but we'll let you be the judge.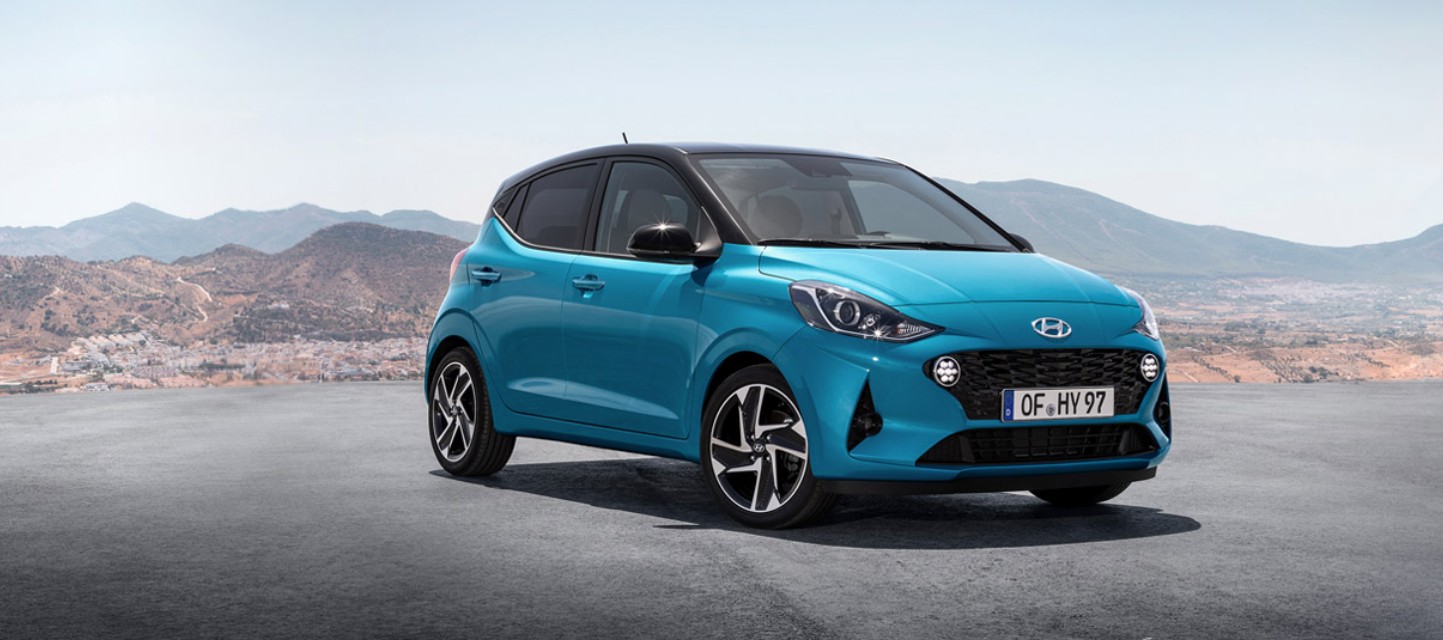 The i10 is available in two petrol variants, the first being a 66bhp 1.0litre petrol, the other a slightly more powerful 83bhp 1.2litre. Both variants are perfectly capable of handling the city streets, the 1.2litre is rather nippy when it comes to pulling away despite its 12.6sec 0-62mph time. However getting up to speed on a motorway will take some time but the i10 is surprisingly quiet once it does, particularly for such a small car. Both the 1.0litre and 1.2litre are available in either five-speed manual or automatic gearboxes. A sportier 1.0litre N-Line i10 also joins the range but unlike Volkswagen Up, SEAT Mii and Skoda Citigo rivals, there isn't an electric i10 version – yet, perhaps in a few years but only time will tell.
In terms of handling, the i10's tight turning circle and light steering make it a great companion when it comes to navigating your way around town, with the precise and responsive feel of the steering making the i10 easy to place on the road. While there are other small cars that offer a better ride such as the Peugeot 208 supermini, the Hyundai i10 is quite impressive compared to other rivals in the class. Despite the suspension being a little on the firm side, the i10 responds well on potholed and scarred road surfaces - surprisingly so for a city car and even the largest 16inch wheels manage to soak up bumps well. The engine setup is rather refined compared to most in the city car range, the i10 feels smoother and quieter than a Toyota Aygo's engine, with a few vibrations felt through the steering wheel. Engine noise is kept to a minimum, but at 70mph the engine can be heard humming away in the background, while wind and road noise is also kept to a minimum and is much more contained than in that of a Kia Picanto.
As for styling, the i10 has received a major facelift, not just to the interior but to the exterior also, from LED running lights in the front grille to the optional two-tone colour scheme and vibrant colour choices available. Hyundai have done their best to ensure that this is one city car that will stand out from the crowd. The latest model is available in three trims, SE, SE Connect and Premium all of which are generously equipped, with even the entry-level SE getting air-conditioning, automatic headlights, cruise control, DAB radio and Bluetooth for smartphone connectivity. There's also plenty of safety tech including lane-keeping assist, speed limit warning and autonomous emergency braking - all of which come as standard. Move up the range and the i10 is equipped with an 8.0inch infotainment system that's mounted high on the dash for easy reach and driver convenience so your eyes are never too far from the road. While the menu is easy to navigate, there are some smaller icons that may prove difficult to access when on the move. Apple CarPlay and Android Auto both come as standard, allowing for smartphone connectivity. Premium models also add an optional Tech Pack, with built-in navigation, a wireless smartphone charging pad as well as Bluelink app connectivity and live navigation that connects the infotainment system to the outside world, bringing live traffic and weather updates as well as maintenance requirements.
Inside, the i10 is more spacious than one might think for a car of this class with plenty of head and legroom up front, similar to that found in a Picanto. The i10's slim front pillars allow for good forward visibility, however the shallow rear window may impact rear visibility slightly but a rear-view camera is added as standard from the SE Connect trim and upwards. As for passenger space, there's plenty of legroom but the taller passengers may struggle when it comes to headroom. The addition of a middle seatbelt on the rear bench makes the i10 a rare five-seater but we'd advise that it's used as more of a four-seater as travelling with three adult passengers will be a bit of a squeeze, majorly impacting personal space, so journeys are best kept to short distances. The i10's boot is a decent size at 252litres, falling short by 40-odd litres compared to that of the Ford Fiesta - a car from the class above, while folding one or both of the 60-40 split rear seats will provide more than enough space on the occasions it's required.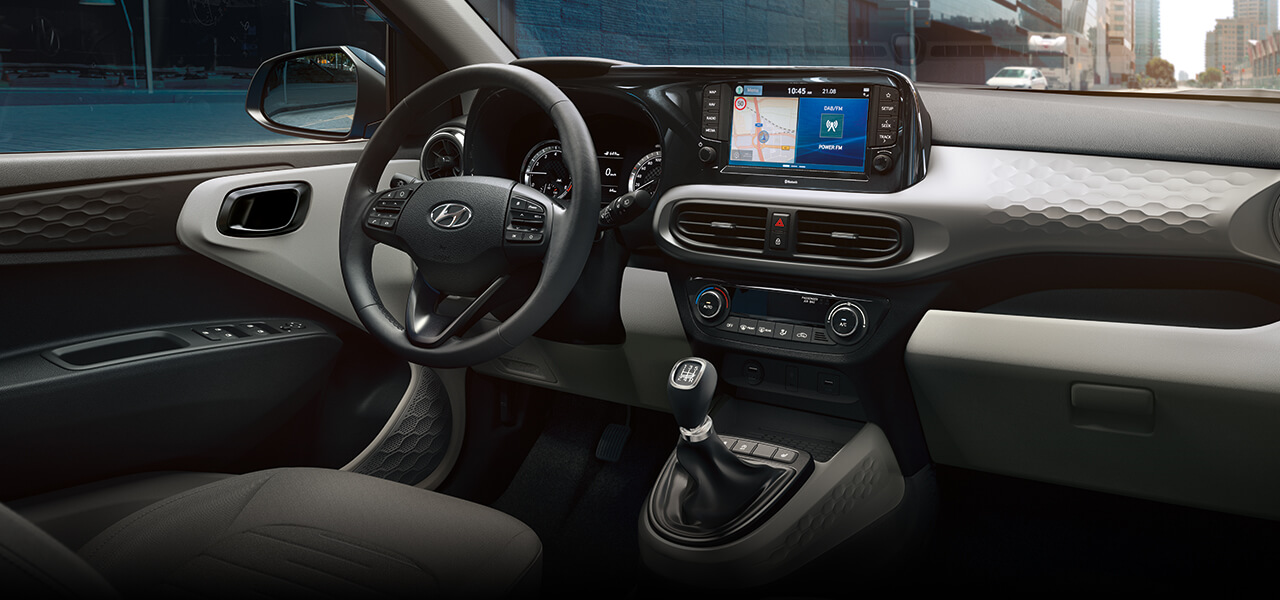 Should you buy one? The third generation Hyundai i10 might just be the model to bring some life back into the city car class. It's spacious, has a stylish interior and exterior and handles well for a model in this class. While it's pricier than Kia Picanto, Toyota Aygo or Volkswagen Up rivals, it's worth remembering that the i10 has more technology and safety equipment as standard than any other city car in the range. It's a great all-rounder with something to offer for everyone and is well worth considering if you're in the market for a city car.
Pros 'n' Cons:
• Stylish √
• Standard Tech & Safety Features √
• Boot Space √
• Engine Range X
• Price X
Fast Facts:
(Hyundai i10 Premium)
• Price: £14,995.
• Max speed: 106mph
• 0-62 mph: 12.6seconds
• Range:51.4 mpg
• Engine layout: 1.2litre petrol
• Max. power: 82bhp
• CO2: 108g/km
Interested in buying a used Hyundai i10? Click here.
Other Hyundai Reviews that might interest you:
All-new Hyundai Kona - First Drive Review
For more CarCliq Reviews, click here.