The best way to find affordable finance is to use a comparison website like
ChooseMyCar
, who have huge experience, full panel of lenders to suit every customer profile and a five-star customer rating – there's little wonder why ChooseMyCar help over 80,000 customers a year. ChooseMyCar can offer customers finance deals including hire purchase (HP), personal contract purchase (PCP) and lease purchase (LP), so let's look at how each type of finance works.
What types of car finance are there?
Hire Purchase: Instead of paying for the whole car upfront like in a traditional cash purchase, you borrow a set amount of money over an agreed period at a fixed interest rate. The amount borrowed and the total interest is divided across the entire agreement, meaning you pay the same amount each month. Also, you could pay off the total early.

Key Features
Fixed monthly payments

Fixed interest rate means interest doesn't fluctuate

Interest accrued over the finance period divided between all payments

Option to pay off the agreement early

No annual mileage limits

Option to purchase fee at the end of the agreement
Personal Contract Purchase (PCP):
While PCP looks similar to hire purchase, with an initial deposit and monthly repayments, you won't own the car outright unless you pay a 'balloon payment' at the end of the contract. It's a popular car finance option that allows you to pay monthly instalments that cover the car's depreciation during the term of the loan.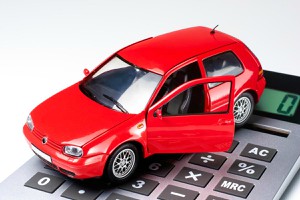 Key Features
Suitable for those with either an excellent or good credit profile

Ideal for those with a large deposit

Lower monthly payments – you only pay the difference between the purchase price and Guaranteed Future Value

Depreciation is covered by the monthly payments

Monthly cost is driven by annual mileage

Three options at the end of a PCP agreement: return the car to the dealership; pay the balloon payment to own the car (set at the start of the finance agreement); part exchange the car on a new finance agreement.​
Lease Purchase (LP): This is a type of car finance agreement where you can defer some of the total cost to the end of the agreement, called a balloon payment. Unlike with a Personal Contract Purchase agreement, you must pay the balloon payment at the end of a Lease Purchase finance package.

Key Features
Available for all credit ratings

Monthly payments are fixed

Can defer up to 31% of the payment to end of the finance agreement

Balloon payment must be paid at the end and is based on residual value

No VAT on payments

Own the car at the end of agreement

Should I take out gap insurance?
Gap Insurance: If you decide to pay for your car on finance, it's worth considering gap insurance. If your car is written off or stolen, gap insurance covers any difference between the payout you receive from the insurance company and the amount you owe to the finance company.

How to get a great car finance deal?
By using CarCliq's finance partner ChooseMyCar, you don't even have to scour the internet or call around dealerships to find your best finance offers.

Buying a car on finance through ChooseMyCar is a quick and easy process; applications take just a few minutes to complete and, unlike other finance providers, they provide you with a fast-online decision.

A key benefit of applying with ChooseMyCar is that they compare car loan deals from across the whole market. To do this, they have developed a unique process that allows them to match you to the most suitable lender depending on the information you've provided in your application and the information on your credit profile.

This means, they are able to get your application approved quickly and accurately and by getting you the best possible APR rate, this will mean you'll have lower monthly payments.