Affordable all-electric vehicles are a hotly-contested sector of the automotive industry; one that British brand MG are trying to break into with their ZS EV. Based on the existing petrol ZS model, the ZS EV is the first model in the MG range to branch out into the electric market. Dubbed by the brand as a family-friendly electric car that doesn't compromise on practicality or style, the ZS EV has to compete against a whole host of talented rivals that include the Nissan Leaf, Renault Zoe, Kia e-Niro and Hyundai Kona Electric.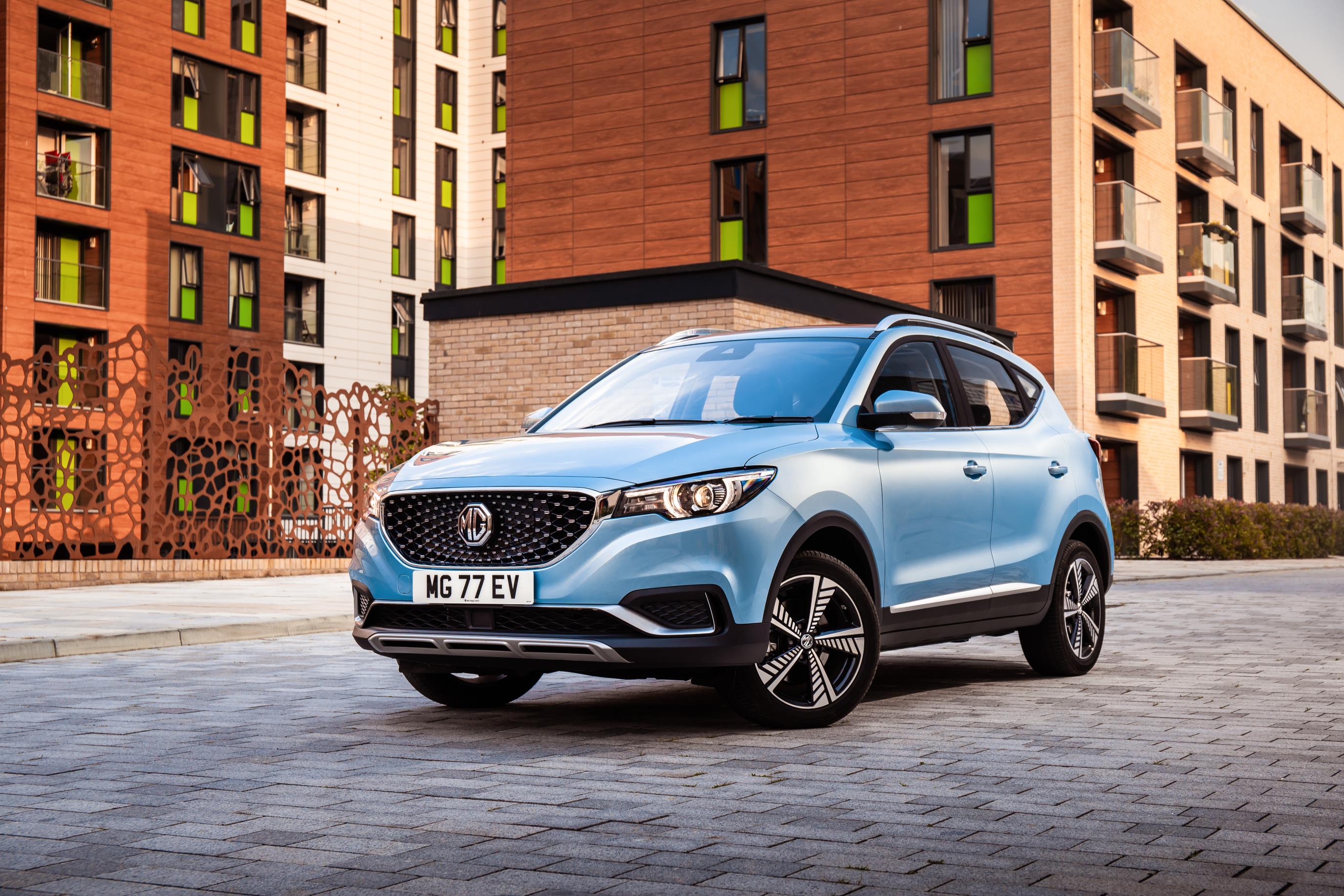 From the outside, you'd find it tough to find any differences between the ZS EV and the regular ZS, although on closer inspection you may be able to spot the electric charging port cover in the front grille. Underneath, however, is a different story with the major difference being the lack of engine. Instead, the ZS EV has a 44.5kWh battery pack - the only battery size currently offered, that's located under the floor. Its single motor produces 141bhp that's sent to the front wheels, powering the ZS from 0-62mph in a respectable 8.5 seconds - almost four seconds quicker than its petrol sibling, and tops out at just 87mph. The 44.5kWh battery enables a driving range of up to 163 miles, almost exactly the same as the Nissan Leaf, and will be enough for the majority of journeys, but the ZS EV can't compete when it comes to the e-Niro's 282 mile range. The ZS EV is compatible with up to a 50kW charger, recharging a flat battery to 80% in around 40 minutes at public rapid charging stations. There's also three different levels of regenerative braking so you'll barely have to use the left pedal either, slowing the car down itself and recharging the battery as it does so.
On the road, the electric motor is quick to respond, powering the ZS to 30mph relatively quick, especially when it's in sport mode, making it a suitable companion for navigating busy towns and cities. However, with a top speed of just 87mph, it's not really the ideal car for long motorway journeys. Overtaking at higher speeds will require some forward planning and the faster runs tend to deplete the car's battery much faster than urban driving. When it comes to handling, the ZS is well balanced and although the steering feels artificial, it's weighty and accurate so you won't have any trouble manoeuvring in tight city streets. The ZS EV doesn't feel quite as nippy as other vehicles on the market, taking some of the satisfaction out of being able to zip in and out of traffic effortlessly somewhat.
Comfort on the other hand, is where the ZS is lacking. The suspension is on the soft side, with small bumps, potholed roads and even speed bumps causing the MG ZS EV to bounce about over these uneven surfaces. While there's no petrol or diesel thrum, the ZS isn't as quiet on the road as you'd expect - especially for an EV. The motor tends to whine more than other rivals, but hit 70mph and you'll hear more wind and road noise than in either the Kia e-Niro or Hyundai Kona Electric. Unlike some electric cars, the ZS EV looks pretty much identical inside to its petrol-powered counterpart. It's much classier inside than its closest price rival, the Renault Zoe, with plenty of soft-touch plastics and an impressive fit and finish for the ZS EV's budget price tag. The driving position is quite high compared to most affordable electric cars but visibility is good, providing a better view of the road layout and other traffic. The pillars beside the windscreen don't impact visibility too much and the large rear windscreen means parking shouldn't be too troublesome but opt for the Exclusive trim and the ZS EV comes with a reversing camera as standard.
There are just two trims to choose from but whether you opt for entry-level Excite or top-spec Exclusive trim, the ZS EV is well equipped. An 8.0in touchscreen infotainment system, DAB radio, Bluetooth and sat-nav, as well as Apple CarPlay and Android Auto smartphone mirroring all come as standard. However, the screen is a little slow to respond to presses and it isn't as user-friendly, the Hyundai Kona Electric and Kia e-Niro are examples of electric cars with better infotainment systems. Upgrading to the top Exclusive trim level adds a panoramic sunroof, rear-view camera, heated seats and leather-style upholstery.
The conversion to electrification hasn't affected the ZS's practicality, with the battery pack located under the floor, boot space hasn't been compromised and there's plenty of space to stretch out in all five seats. Space up front is good, with plenty of head and leg room for the driver and passenger. There's a good amount of space in the back too with a number of handy storage bins throughout the cabin to help keep everything looking neat and tidy. Even with a panoramic sunroof fitted on the Exclusive trim, there's enough headroom for six-footers. In terms of boot space, you get the same 488 litres as that found in the regular ZS - far more than you'll get in the Hyundai Kona Electric and Kia e-Niro.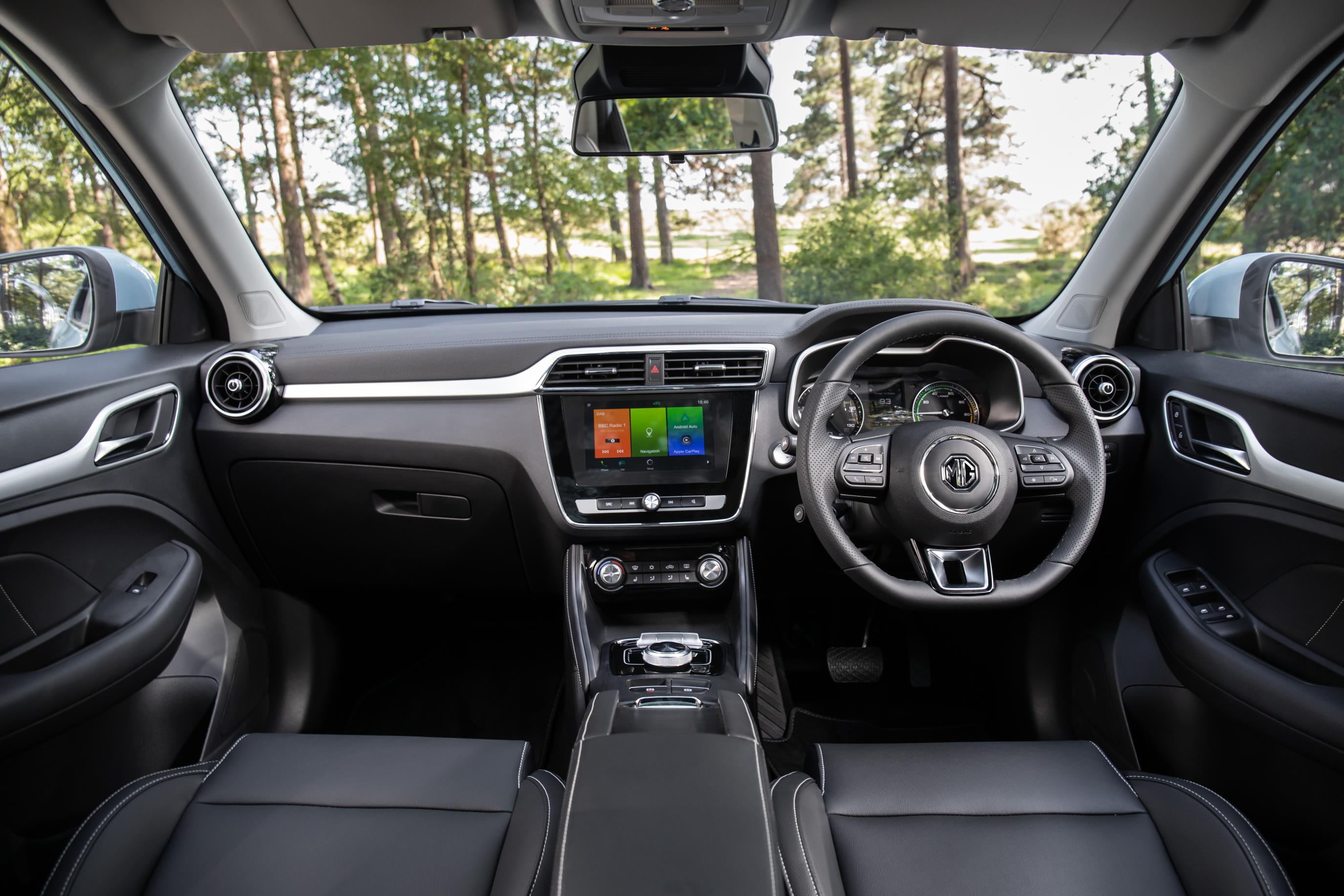 Should you buy one? If you're looking to go electric then the MG ZS EV has a lot to offer. It's spacious, has a big boot, plenty of standard equipment and its practical interior makes it particularly useful for family life. While the car's 163 mile range will be enough for the majority of journeys, its range is lower than Hyundai Kona and Kia e-Niro rivals. However, its affordable price tag undercuts them significantly, making it a great alternative to these pricier rivals.
Pros 'n' Cons:
• Price √
• Practicality √
• Boot Space √
• Ride Comfort X
• Top Speed X
Fast Facts:
(MG ZS EV Exclusive )
• Price: £30,995.
• Max speed: 87mph
• 0-62 mph: 8.5seconds
• Range: 163miles
• Engine layout: 44.5kWh battery
• Max. power: 141bhp
• CO2: 0g/km
Interested in buying a used MG? Click here.
Other electric vehicle reviews that might interest you:
For more CarCliq Reviews, click here.