The Vauxhall Corsa is a firm favourite amongst young and old and is in the top 10 when it comes to the UK's best-selling cars, but with the EVs taking the world by storm, it was only a matter of time before this popular hatchback joined the likes of the Renault Zoe, Nissan Leaf and Peugeot e-208 and went electric. Whilst the Corsa-e looks just like its petrol and diesel counterparts, underneath it's almost identical to the e-208 - which shouldn't come as a surprise given that Vauxhall and Peugeot are both part of the PSA group, but how does it compare against electric supermini rivals?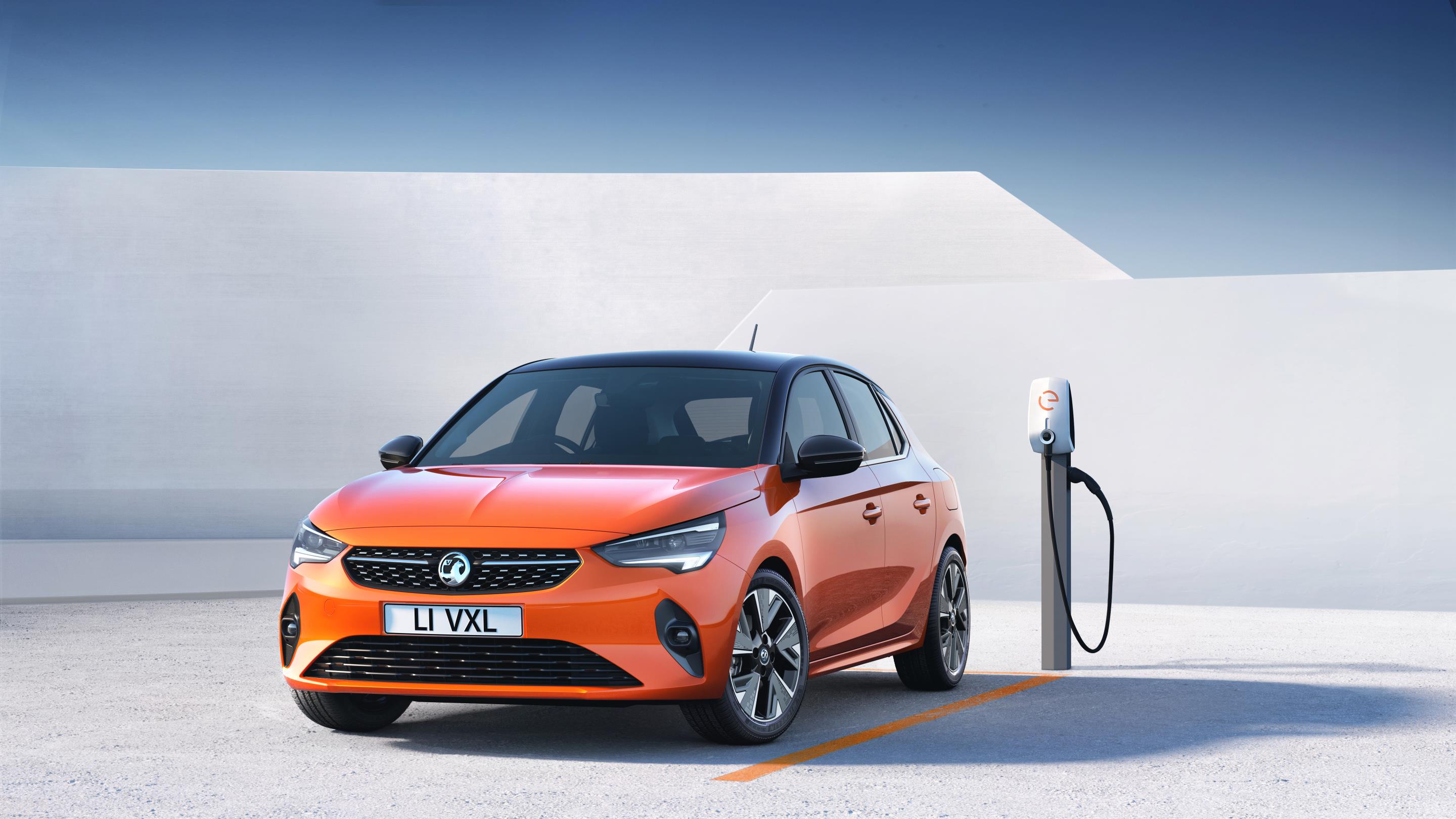 While the Corsa-e shares many similarities to its petrol and diesel siblings, the glaringly obvious difference is that it's electric, but Vauxhall are quick to establish that it's simply an electrified version of the Corsa. A 134bhp electric motor is the only power option available, but it's powerful enough to drive the Corsa-e to a top speed of 93mph, while 0-31mph acceleration takes just 2.8 seconds - quicker than the Seat Mii electric and Renault Zoe, push the Corsa-e and 60mph is managed in 7.6 seconds. There are three drive modes available; normal, eco and sport. On a full charge, the Corsa-e has enough range for 205 miles when left in normal but select eco mode and, according to Vauxhall, this will increase the Corsa-e's range by around 40%. Charging times for the Corsa-e will vary depending on the charger used, but find one of the fastest public charging points and 0-80% takes around 30 minutes, while a domestic wallbox will take around 7.5 hours. As with any EV, there is some form of regenerative braking system to recover energy produced from braking or deceleration to replenish the battery and the Corsa-e is no different, with two levels of regenerative braking to choose from.
In terms of handling, the steering feels weightier than that of the petrol Corsa and is really easy to drive much like the Peugeot e-208. Its nippy acceleration makes it great around town, zipping in and out of gaps in traffic or pulling out of junctions. That said, the Corsa-e doesn't feel out of its depth on the motorway and the standard adaptive cruise control with lane-keeping assistance takes some the stress out of motorway driving. The Corsa-e offers a fairly tranquil ride with the electric engine humming away quietly in the background. Whilst the Corsa-e is comfortable, things are a little on the firm side with the suspension tuned to accommodate the additional 355kg weight from the battery pack. However, its body movements are well controlled, more so perhaps than that of the Renault Zoe, with minimal body lean through corners thanks to its low centre of gravity.
Inside the Corsa-e, it's almost identical to its petrol and diesel variants and feels a little lacklustre compared to the stylish interior of the Peugeot e-208. It also lacks the variety of trim levels that are offered on its petrol and diesel siblings, with just two choices available; SE Nav and Elite Nav. Both options are available with Apple CarPlay and Android Auto connectivity, sat-nav, voice control and Bluetooth for hands-free phone calls/music streaming as standard. While assistance features and technology includes a front camera system with pedestrian detection, speed sign recognition, automatic emergency braking and rear parking sensors. Meanwhile, upgrade to Elite Nav and the 7inch touchscreen infotainment system becomes a 10inch screen, with a rear-view camera, front parking sensors, heated front seats and steering wheel added as well as keyless entry.
For a small car, space is decent - even taller drivers will find more than enough room up front, with good head and legroom and enough space that front-seat occupants won't be rubbing shoulders or knocking elbows. Space in the back is good too, providing more head room than in the Corsa-e's Mini Electric and Renault Zoe rivals, with also a decent amount of legroom too. However seat a pair of adults in the back, and journeys are perhaps best kept to short distances, but add a third adult passenger and it becomes a real squeeze. Boot space on the other hand, is adequate despite having to accommodate a sizeable battery but sadly there's no underfloor storage in the boot of the Corsa-e, although it does offer more luggage space than a Mini Electric but can't quite compete with the bigger boot space that's available in the Renault Zoe.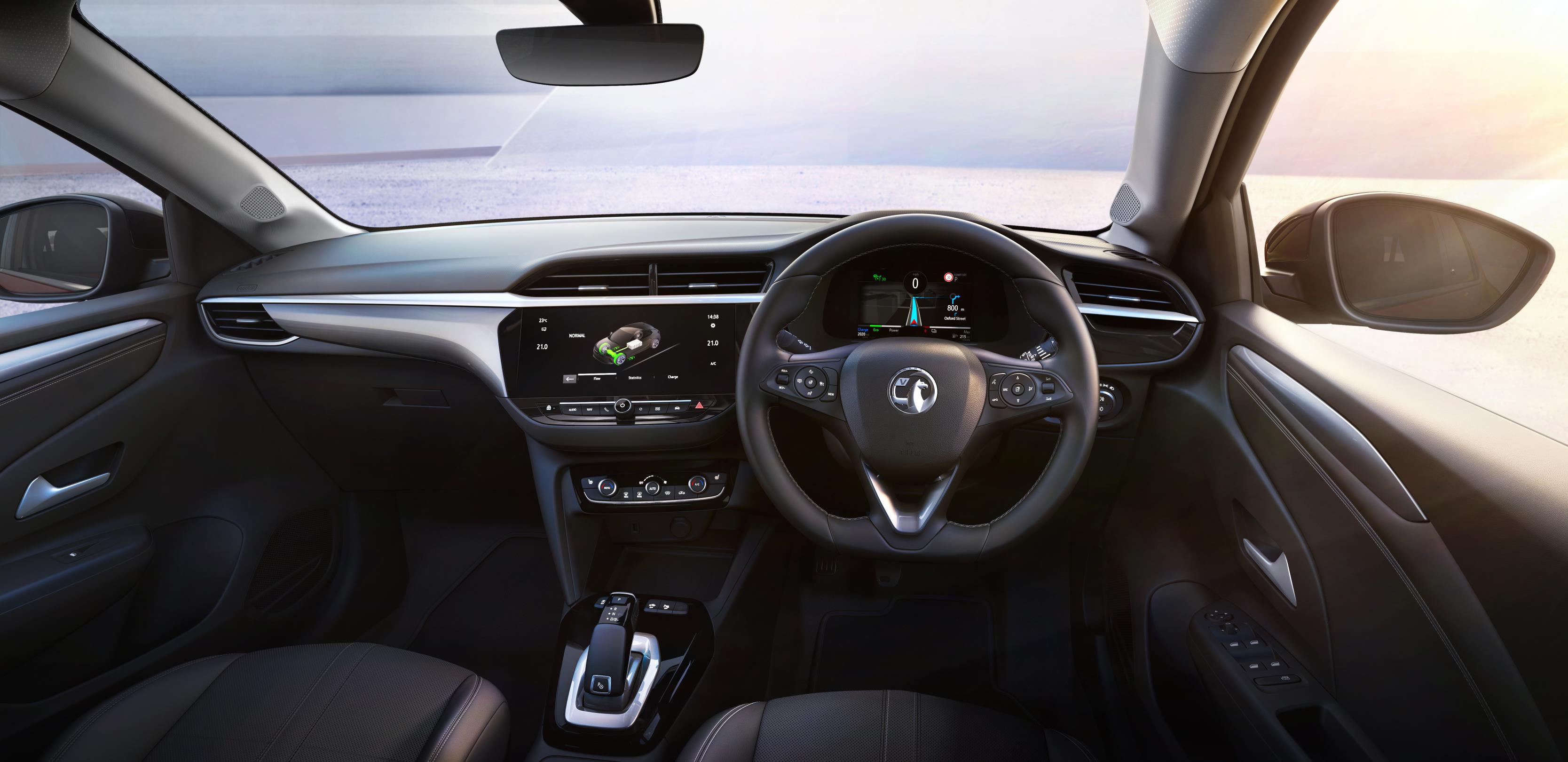 Should you buy one? While the interior isn't perhaps the most impressive in the range, the Vauxhall Corsa-e is a little on the expensive side, especially for an electric supermini when compared to the likes of the Seat Mii Electric, Skoda CITIGOe iV and Volkswagen e-Up. However, it is a bigger car and can travel a lot farther between charges, and while there are other electric cars with better range and style available, the Corsa-e handles well and is great to drive, not to mention well-equipped with plenty of tech fitted as standard. The Vauxhall Corsa-e has a lot to offer and this is one supermini that should not be overlooked when it comes to those looking for a great little electric hatchback.
Pros 'n' Cons:
• Electric range √
• Handling √
• Technology and kit √
• Interior X
• Price X
Fast Facts:
(Vauxhall Corsa-e SE Nav)
• Price: £ 30,665.00
• Max speed: 93mph
• 0-60 mph: 7.6seconds
• Range: 205miles
• Engine layout: 50kWh Lithium-ion battery
• Max. power: 134bhp
• CO2: 0g/km
Interested in buying a used Vauxhall Corsa? Click here.
Other Vauxhall Reviews that might interest you:
New Vauxhall Insignia GSi Sports Tourer 2018
For more CarCliq Reviews, click here.