Let's face it for the last 12 months there hasn't been much to laugh about between lockdowns and Coronavirus restrictions but with today marking April 1st, that can only mean one thing; April Fools' is here. April Fools' Day is always a fun time with lots of pranks and practical jokes played and it's no different for the automotive industry, as all the car manufacturers mark the occasion by introducing wild ideas and crazy concepts in an attempt to try and fools us! Here at CarCliq, we like a practical joke as much as the next person, so why not join us as we take a look at some of the best motoring April Fools' jokes from today as well as some of our favourites from years gone by.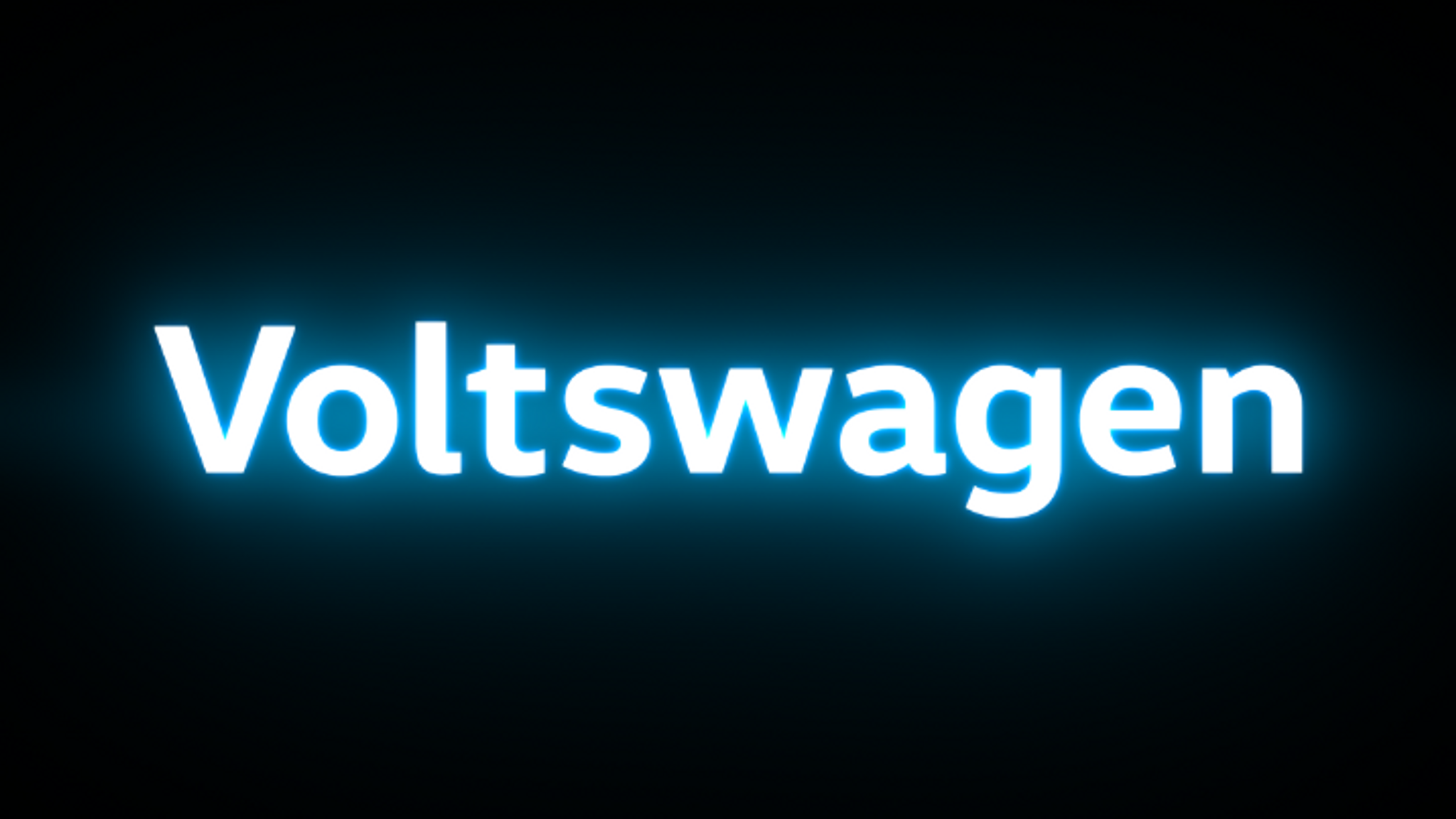 Volkswagen to Voltswagen
Most notably perhaps is the draft statement 'mistakenly' published a few days before April 1st on Volkswagen's website. The statement revealed the German firm's plans to change all of their American branding to 'Voltswagen' to signal the company's commitment to electric power.
With some quick edits to the US website, references of Volkswagen changed to Voltswagen and social media accounts renamed, this stunt caused quite some confusion that saw the American press office inundated with questions, who initially appeared to confirm the reports…until the back-tracking began a few hours later and Volkswagen confirmed that it had all been a pre-April Fools' hoax.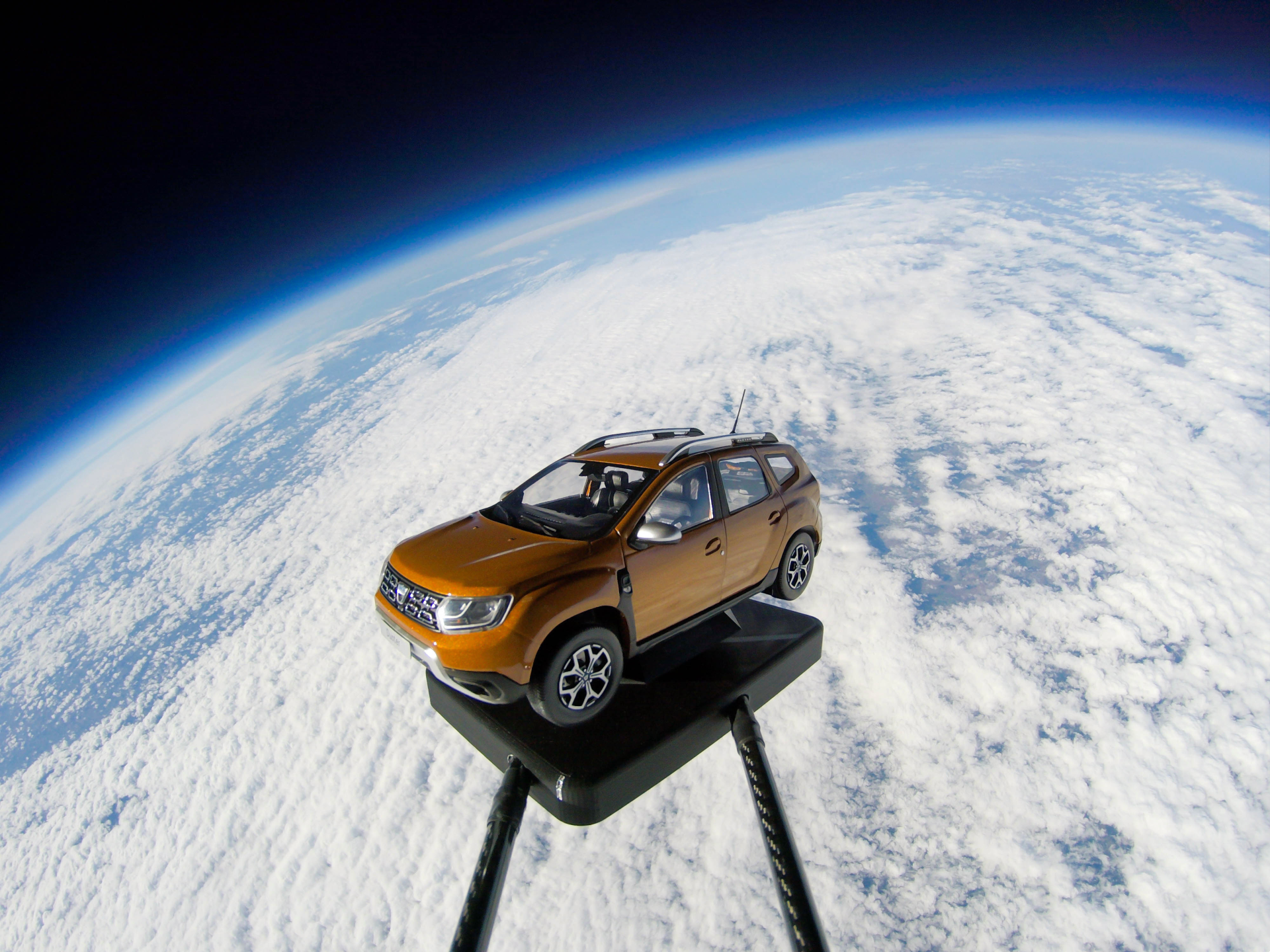 Dacia DUSTAR Space Venture
Dacia today announced their intention to launch the world's first affordable space programme, which involved launching a Dacia Duster into outer space on today of all days, with the event live-streamed - just in case there were any doubts about its credibility!
The press release also included a quote from 'Noel Armstrong' head of the DUSTAR project – whose name shares a striking similarity to the first man on the moon, Neil Armstrong. Coincidence? We think not.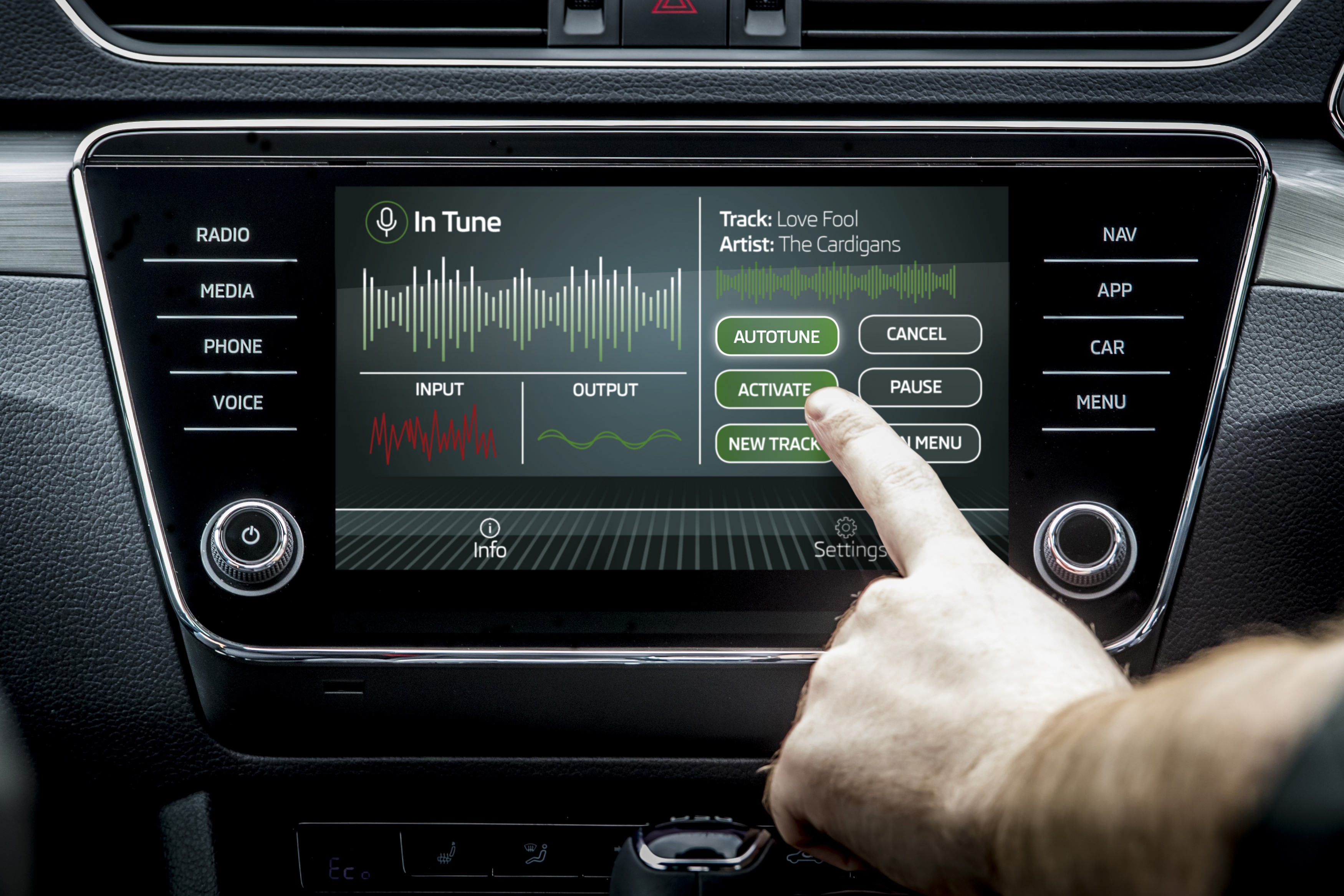 Skoda's Pitch-Perfect Software
It's fair to say we all love singing along to our favourite tunes while driving, and here at CarCliq it's no different but the next Britney Spears we most definitely are not! However, today Skoda revealed their latest 'In Tune' technology that will digitally correct the pitch of a singer's voice and play it back in real-time through the in-car sound system, masking singalongs that are out of key.
With today's technological advancement you'd be forgiven for thinking that this might just be true, but in order to avoid any confusion, the Skoda press release revealed that of the number of drivers surveyed for this study, 'zero people were interviewed for this utterly pointless survey.'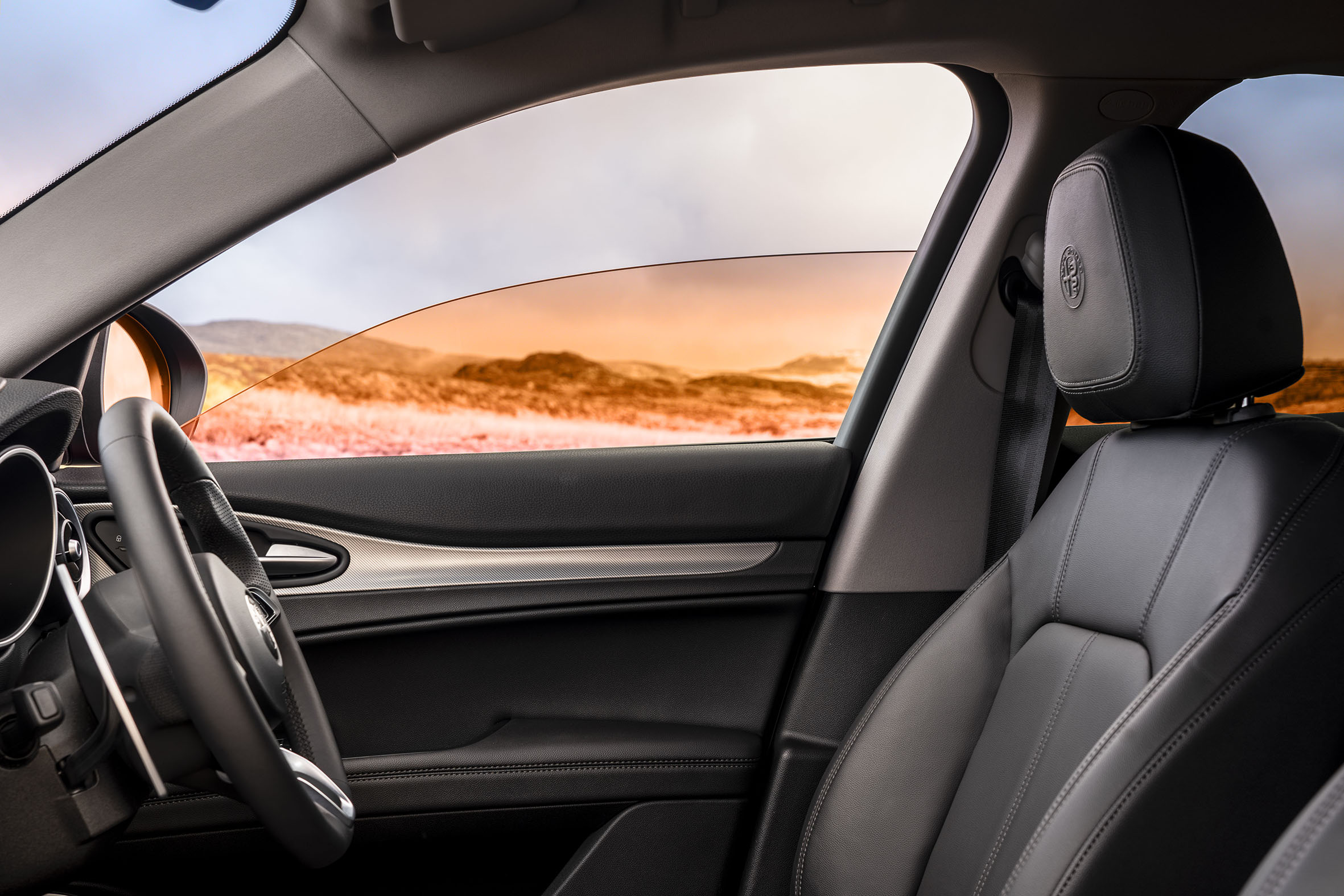 Alfa Romeo's Nuova Luce Technology
Alfa Romeo also hopped on the April Fools' bandwagon by revealing their latest Instagram-inspired filter window technology today. The 'Nuova Luce' or 'New Light' technology will apparently 'transport' drivers and passengers to some of Italy's most iconic locations through the use of 5 different filters in a variety of contrasting colours and hues.
Adding to the fun, 'Phil Terre', Head of Ambient Lighting, behind Alfa Romeo's new Nuova Luce Technology, said, We know people up and down the country are desperate to go overseas. We're hopeful that while it's no replacement for the real thing, this world-first technology brings a taste of Italy to the UK".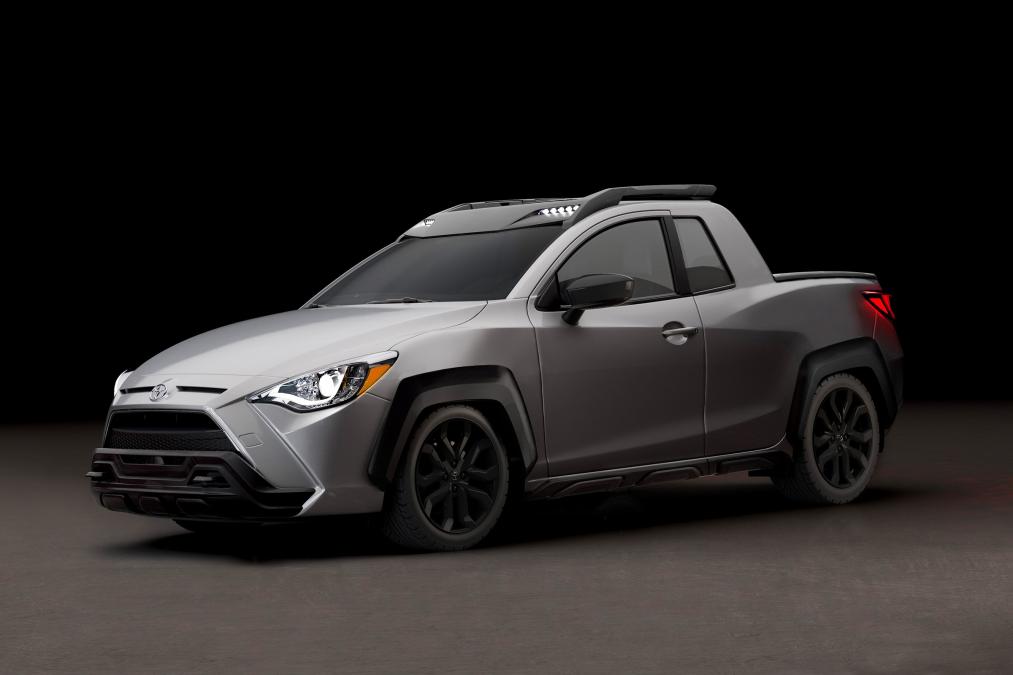 Toyota Yaris Adventure
Toyota took a swipe at the pickup truck/4x4 market with the Yaris Adventure a few years ago. This fictitious pick-up truck poked fun at four-wheel-drive owners who only used their vehicles on tarmac roads, rather than the off-road routes for which they're designed.
The Yaris adventure joke was aimed at buyers "who want to tell their friends they own a truck, but never veer off the pavement" with features including an aggressive front bumper, roof-mounted LED spot lamps and 19cm ground clearance; perfect, Toyota said, for tackling a kerb in a supermarket car park. Sat-nav wasn't included as, according to Toyota, "anyone smart enough to drive the Yaris Adventure knows exactly where they're going."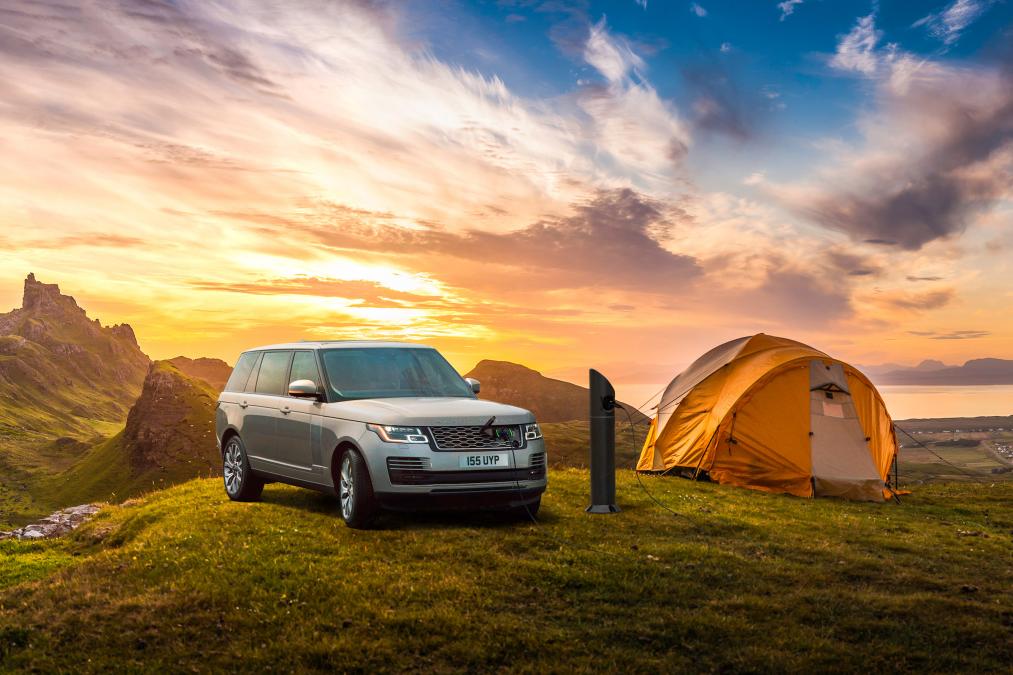 UK's Most Remote Charging Point
"Watt a feat!" Land Rover exclaimed as they talked of installing "the UK's most remote charging point on Scotland's Isle of Skye…15 miles from the nearest road" but of course within easy reach for any Land Rover. A passable Photoshop job helped illustrate the scenic charging location with mountains behind the SUV and a tent next to it – for while you waited for the vehicle to charge no doubt. Adding more fun to it, the press release also included a quote from 'Max Watts'.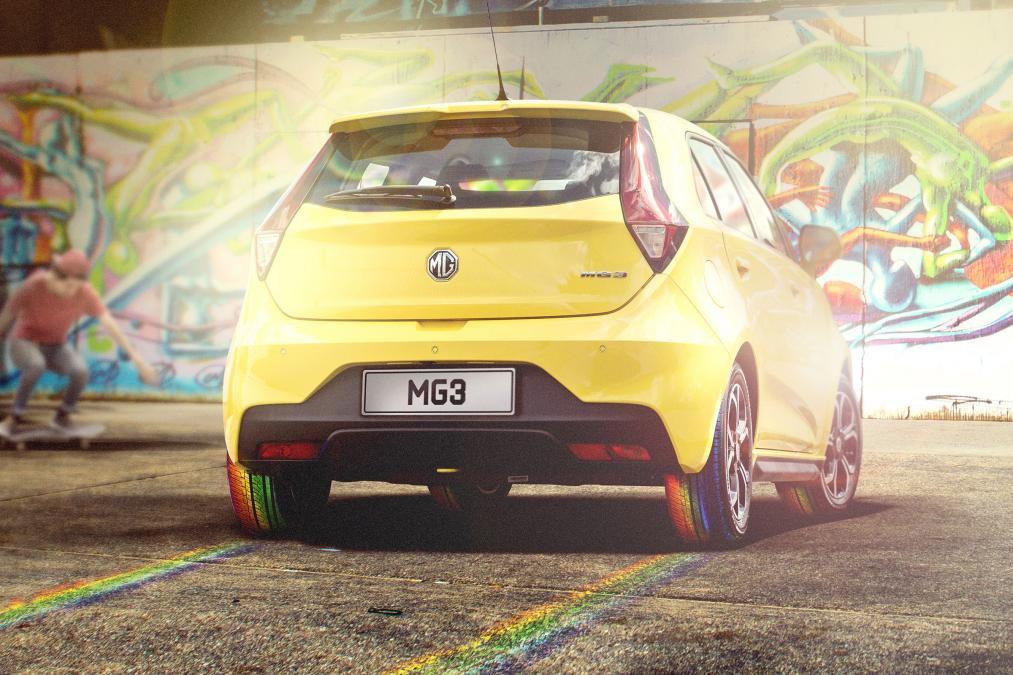 MG's Road Painting Tyres
MG's attempt wasn't exactly believable but the brand had at least gone to the effort of 'explaining' how its 'Colour the Road' tyres were supposed to work. They said, "The tyres are coated with a water-soluble dye that covers the road as it drives, before fading off shortly afterwards". The accompanying eye-catching image certainly painted a picture of the concept and how vibrant it would be on the road!
Did these cunning manufacturers manage to pull the wool over your eyes? What was your favourite automotive joke this year?
For more CarCliq News, click here.