As one of the most popular superminis in the UK, the Vauxhall Corsa has long been a favourite amongst UK motorists, competing against the Ford Fiesta as one of the country's best selling new vehicles. With generations of Corsas persistently being big sellers in the UK, Vauxhall's new and improved Corsa has a lot of expectations to live up to. With rivals like the hugely popular Ford Fiesta, the great value SEAT Ibiza and the stylish Peugeot 208, the new Corsa boasts a more conservative look, with neat proportions and stylish details, and will be available with pure-electric power, making this one to watch in the hugely competitive sector of the motor industry that are superminis.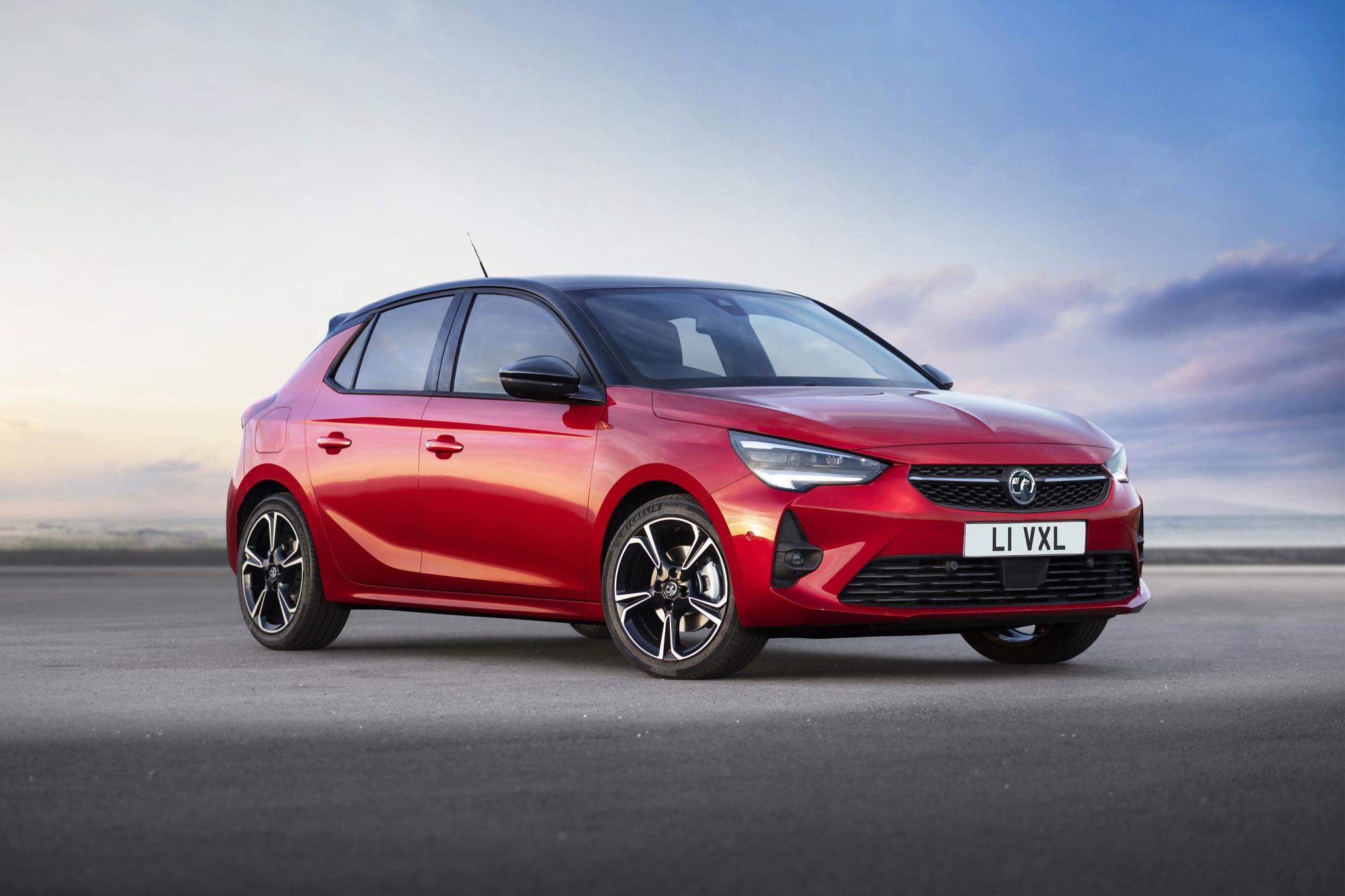 With Vauxhall now owned by PSA Groupe, the latest Corsa shares a lot of mechanical components with Peugeot, Citroen and DS models and underneath is closely related to the Peugeot 208. Across the range, there are a choice of three engines available of which two are 1.2 litre three-cylinder petrols and a 1.5 litre diesel engine. The first petrol engine available offers 73bhp and comes with a five-speed manual gearbox, with a top speed of 108mph and an acceleration rate of 12.4 seconds from 0-60mph. The 98bhp petrol engine on the other hand, can be paired with a six-speed manual gearbox or an eight-speed automatic, has a top speed of 119mph and a 0-62mph time of 10.2 seconds. There's also the choice of a 1.5 four-cylinder turbo diesel engine with 101bhp, an acceleration time of 9.2 seconds from 0-60mph and a top speed of 117mph, along with an all-electric Corsa-e, with a 50kWh electric battery that will be able to do to up to 205 miles on a single charge and will be the most powerful version of the supermini with 132bhp.
In terms of handling, the Corsa's steering is light compared to that of previous generations and responsive. However, SRi models do come with additional chassis bracing and 'Sport' mode adds weight to the steering for those looking for a little more driving enjoyment. As for ride comfort, the Corsa is on par with the Ford Fiesta, with a ride setup that's firm enough to prevent body roll, unfortunately that doesn't extend to passengers and you will find yourself jostled about a bit due to the lack of support from the seats. Despite claims that the new Corsa is the most aerodynamic car in its class, the wing mirrors generate a lot of wind noise while tyre noise isn't great on bumpy roads either.
As for selecting the right model, there are 11 trims to choose from leaving you spoilt for choice! The range starts with the SE, moving up to SE Nav, SE Premium and SE Nav Premium. Next we have the SRi, SRi Nav, SRi Premium and SRi Nav Premium models to choose from, and finally at the top of the range are the more luxurious Elite Nav, Elite Nav Premium and Ultimate Nav models. In terms of what to expect across the line-up, entry-level models will be fitted with features like parking sensors and automatic lights and wipers, the Nav models - as the name suggests - add satellite navigation while top range models come with additional features such as adaptive cruise and climate control. With some many different specs to choose from, you'll need to work out what style and equipment you'd like in order to find the model best suited to your needs.
Technology-wise, all variants will include a seven-inch infotainment display screen fitted with Apple CarPlay and Android Auto connectivity as standard, while higher-specifications will see a 10-inch display fitted along with satellite navigation. Although the display screen handles many functions, there are separate controls lower down the dash for heating and ventilation settings. LED headlights and daytime running lights come as standard while more high-tech features such as adaptive headlights are only available on higher trims.
On the inside, the materials used are a mix of black and dark grey plastics, yet top of the range models will come with leather upholstery. There's a generous amount of head and legroom for such a small car, yet space in the back is average. Although six-foot adults will be able to sit behind a driver of a similar size, there won't be much room to stretch out and journeys with 3 adult passengers in the rear are best kept to short distances. It's worth mentioning that the panoramic sunroof fitted on the higher-spec models does impact headroom somewhat, particularly for passengers in the rear. Boot space is adequate, with a capacity of 309litres which is 24litres more than the previous generation, however other rivals such as the Renault Clio and SEAT Ibiza offer more with a capacity of 391litres and 355litres and is something worth considering for those that don't travel light!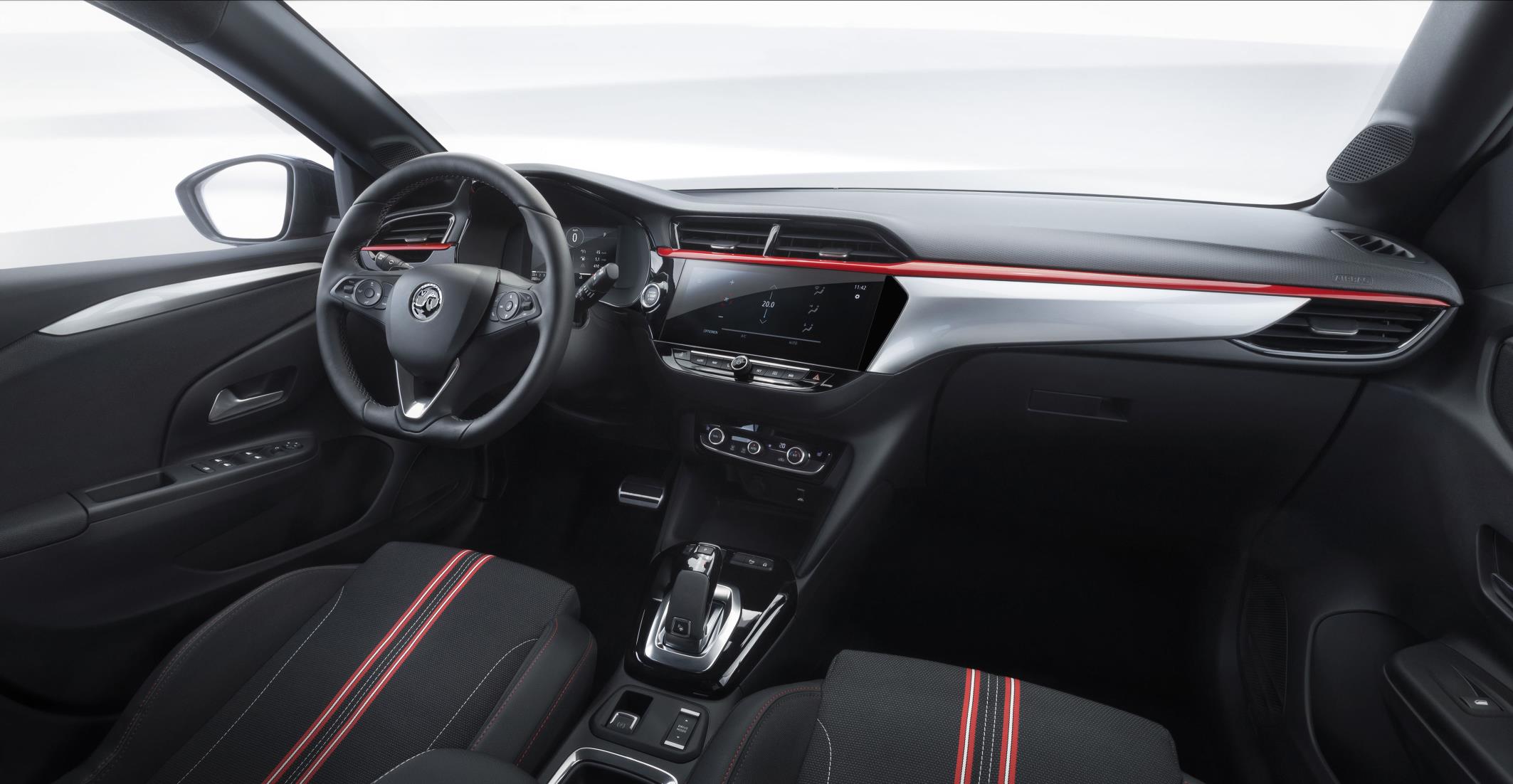 Should you buy one? The Vauxhall Corsa is a very popular sight on the road and we don't doubt that the new model will take the UK by storm just like its predecessors did. With a wide range of new and improved features, the Vauxhall Corsa is a great supermini but then again it has to be in order to compete with its Ford Fiesta, SEAT Ibiza and Renault Clio rivals. Despite competitors offering better driving dynamics, more spacious interiors and higher quality interior stylings, the Vauxhall Corsa should not be discounted; it has a lot to offer, even in this extremely competitive class.
Pros 'n' Cons
• Price √
• Handling √
• Trim Level √
• Interior X
• Road Noise X
Fast Facts
(Vauxhall Corsa SRi Premuim)
• Price: £19,940
• Max speed: 119mph
• 0-62mph: 10. 2 seconds
• Range: 51.36mpg
• Engine layout: 1.2 Turbo Petrol
• Max. power: 98bhp
• CO2: 135g/km
Interested in buying a used Vauxhall Corsa? Click here.
Other Vauxhall Reviews:
New Vauxhall Insignia GSi Sports Tourer 2018
For more CarCliq Reviews, click here.