Test Location: Barcelona, Spain
Fashion's a funny old game, isn't it? It's here one minute, gone the next, and things that looked cool 10 years ago look just plain odd now. Car manufacturers think there's going to be an exception though because they're churning out as many SUVs as possible. And one of the latest to arrive on the car-walk (like a catwalk, see?) is the Hyundai Kona, fresh out of the fashion powerhouse of…South Korea. Oh. Well, let's see if it's any good, shall we?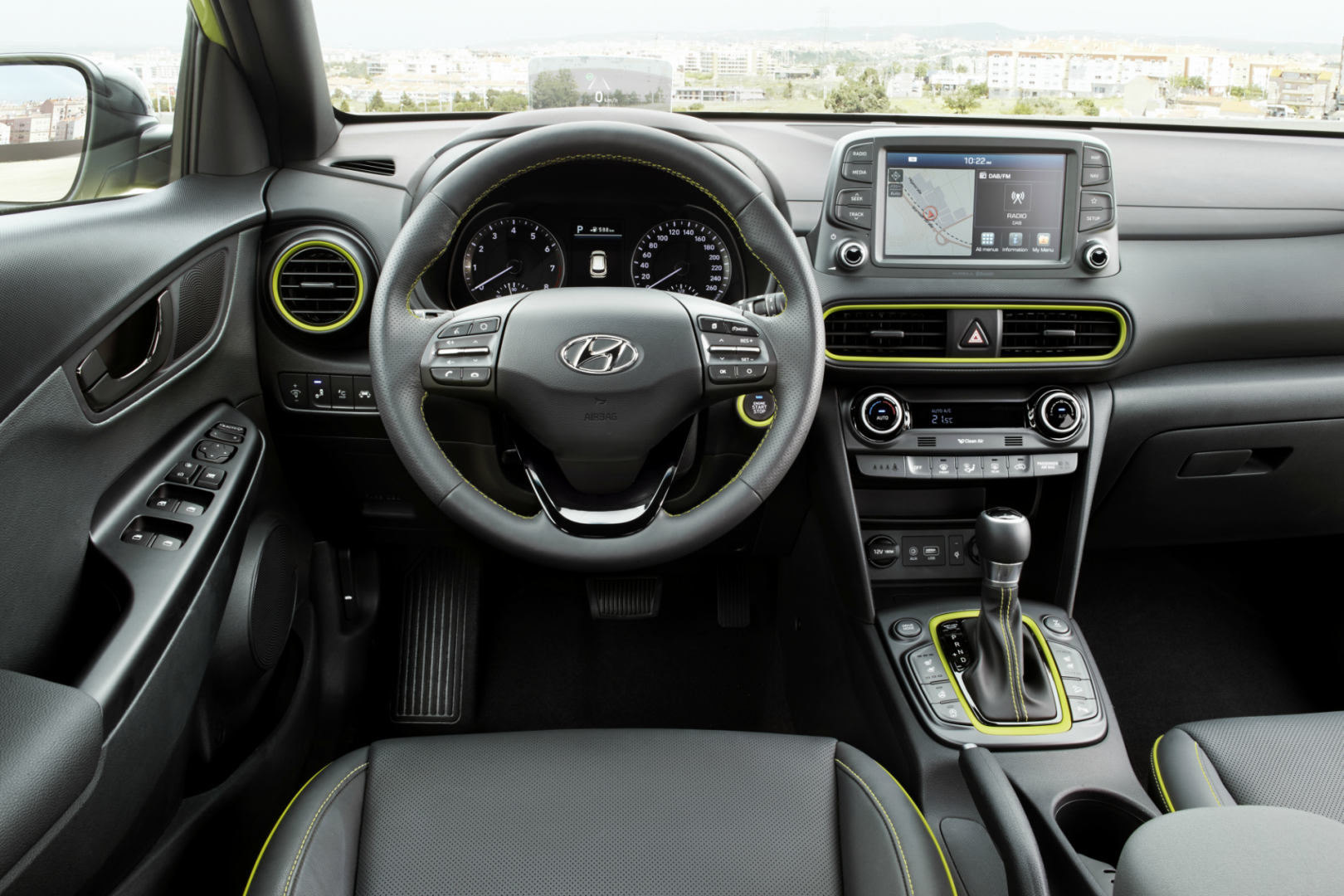 Exterior/Interior
When one of your biggest rivals is the eye-wateringly ugly
Nissan Juke
, the Kona doesn't have to do much to look good, but, I'm not sure Hyundai has done much of a good job here. It's a chunky, yet small SUV (sub-compact in the automotive lingo), that is covered in quite a large amount of plastic - and is rather squat-looking. Err, is this what
Hyundai
thinks looks cool? One thing you can't deny is that it looks like a car from Asia, and some people like the particular way of designing that has come out of the Far-Eastern automakers. I'm not convinced, but at least it isn't shy.
The interior is a better effort, but some design details don't feel all that modern. The touchscreen infotainment system protrudes out of the top of the dashboard, and the oval air-vents look like they've been taken from a 1990s car design study. The dials are nice and clear and the controls are well laid-out, though. Let's never forget, beauty is in the eye of the beholder.
On the road
Great news! We're getting to the interesting bit now because the Hyundai Kona comes with the choice of a fairly powerful engine - a 1.6-litre 177PS 4-cylinder with - get this - a seven-speed automatic transmission. That's something a bit different in the sub-compact SUV category, where efficiency is often the name of the game. Unlike rivals, such as the all-new
SEAT Arona
, this has a 4WD system, too. Okay, it's not exactly made for serious off-roading, but it's useful to have a bit of extra grip, and acceleration will be improved by that as well.Bad news! What Hyundai gives with one hand… sadly, there are no diesel engines available from launch, so you're going to have to hold off if you want an oil-burning Kona. On the plus side, if you are going to order from launch, the petrol engines are very good. Combine them with the driving dynamics and you've got a fun little car to pilot. It's sharp in the corners, grips well, and isn't too uncomfortable. I think if you are going to splash out on the top-spec 177PS engine, you'll have a good time with it.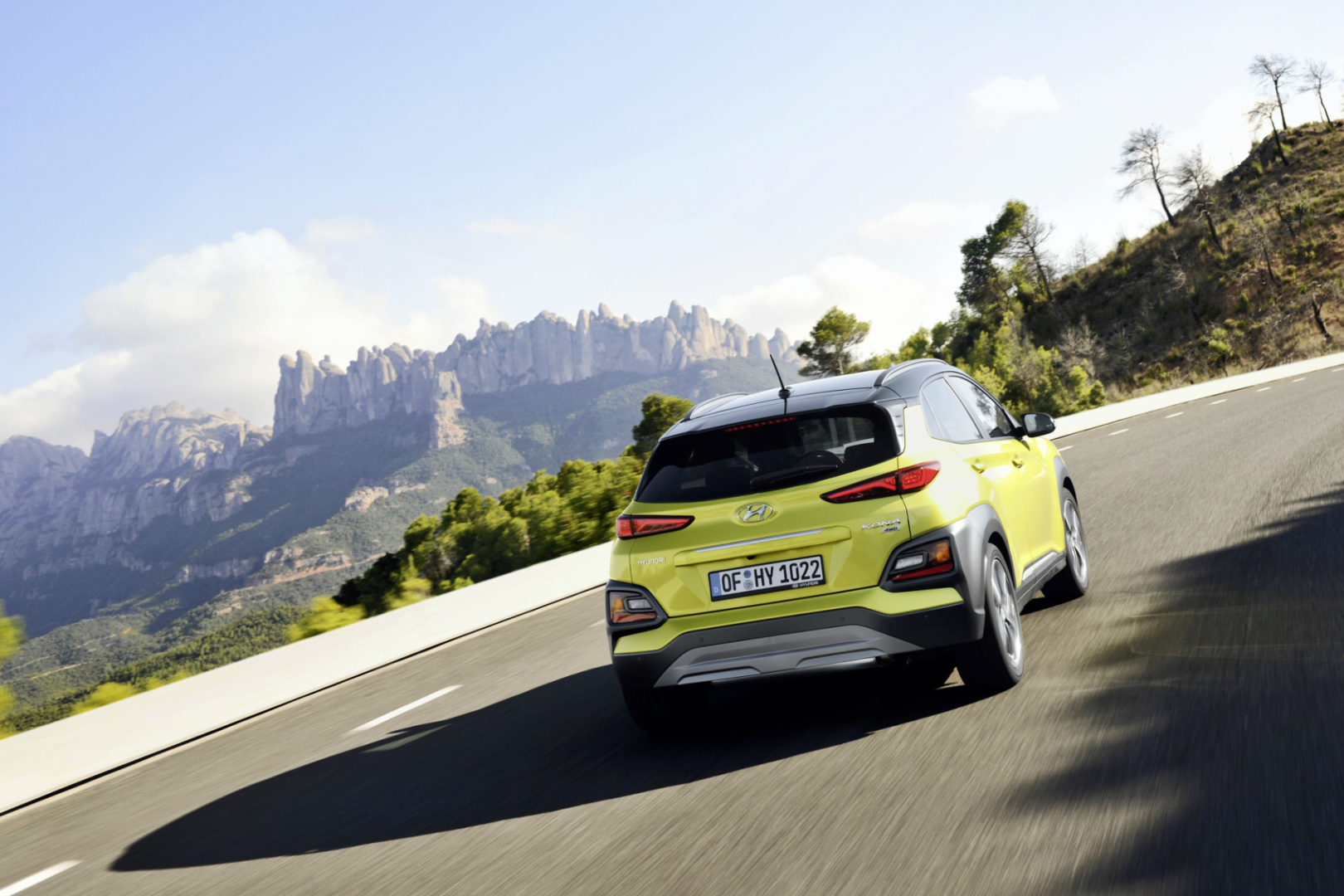 Practicality
As small as an SUV can get, you're not exactly blessed with lots of space here. The rear seating isn't all that roomy, which is a bit of a problem if you want to cart around four adults on anything like a regular basis. That said, I'd still rather sit in one of these for a long journey instead of the Nissan Juke.
​
Speaking of the Juke, the Kona does beat the Japanese competitor when it comes to boot room - there are 361-litres of nothing to put something into, and that's enough for a decent trip to the shops.
Equipment
The Koreans always seem to be generous when it comes to equipment in the cars they make, and the same can be said for the all-new Kona. There are the usual electric windows - do we even need to state that now? Cruise control, climate control, parking sensors, and a touchscreen infotainment system to help you command all the things you need to.
More advanced tech on offer includes tasty safety features and driving aids, like automatic parking, blind spot monitoring, and lane-keeping assistance. The Kona is also the first car in Hyundai's stable to come with a heads-up display, that's pretty snazzy, isn't it?
Verdict
I'm not totally convinced that the new Hyundai Kona is going to set your world on fire, but look at some of the older competition, such as the Vauxhall Mokka X. It's doubly as interesting as that at least - and it drives better. Where it might fall down, though, is when it's compared with other fresh contenders, like the all-new SEAT Arona.
Pros 'n' Cons
Decent Drive √
4x4 Grip √
Comfortable √
Kit √
Space X
Fast Facts (Premium GT 1.6 T-GDi 177PS 7 speed DCT 4WD - as tested)
Max speed: 127 mph
0-62 mph: 7.9 secs
Combined mpg: 42.1
Engine layout: 1591cc 4-cylinder petrol turbo
Max. power (PS): 177
CO2: 153 g/km
Price: £24,995
Written by motoring journalist, Tim Barnes-Clay.