New figures reveal that the number of high-end vehicles stolen has increased by approximately 117%. Between January and October of this year, more than 14,300 luxury models were stolen compared to the 6,600 that were taken during the same period five years ago. The report revealed that more luxury cars were stolen in the first half of 2019 alone when compared with the 6,600 that were taken throughout the entire year of 2015. With luxury car theft on the rise, insurance companies warn that 2019 could top the list for the number of high-end vehicles targeted by thieves.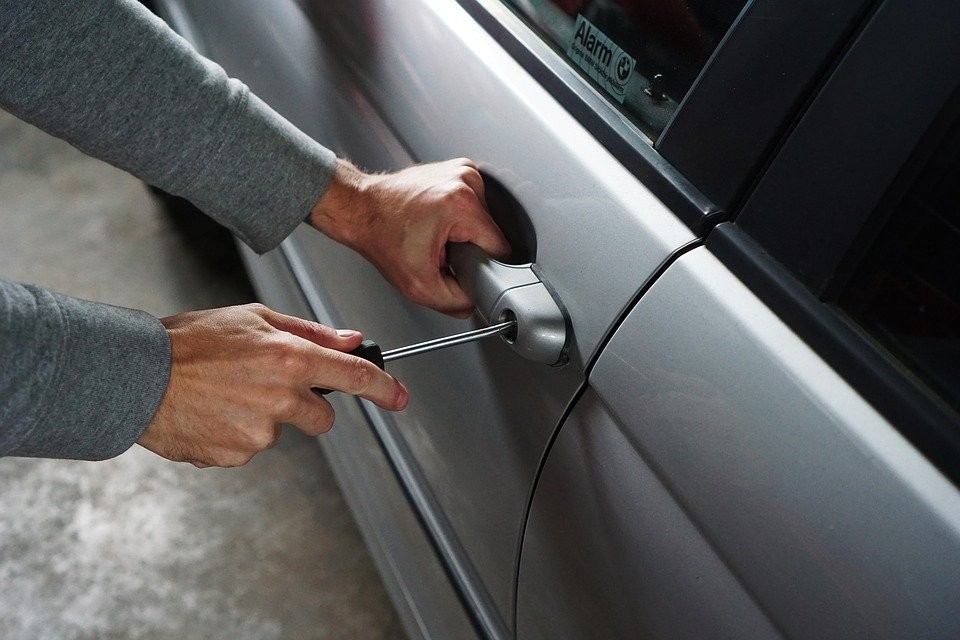 While car theft claims are up by 117%, the number of premium cars on the road has also risen, with the data revealing that there are around 1.7 million more high-end models around now than there were back in 2015. The data also revealed that, of all car thefts reported, luxury models accounted for almost two-fifths (37%) despite representing only a quarter (25%) of all vehicles on the road. With more than 67,700 premium vehicles stolen in the last five years, on average this equates to 1 luxury model stolen every 38 minutes. Of the 1.7 million high-end models recorded on UK roads, the data classed the following manufacturers as 'premium' brands that were at risk of being targeted; Alfa Romeo, Aston Martin, Audi, Bentley, BMW, Infiniti, Jaguar, Land Rover, Lexus, Lotus, Maserati, Mercedes, MINI, Porsche, Tesla, TVR and Volvo. Further research carried out indicated that BMW, Mercedes-Benz, Land Rover and Range Rover models were listed in the top 10 for the number of premium vehicles stolen, with Mercedes-Benz proving to be a particularly popular brand amongst thieves with four separate models ranking in the top 10.
To date, for every 10,000 high-end cars licenced, 17 models have been stolen, meaning that premium vehicle owners have a 48% higher risk of being targeted by thieves and having their car stolen compared to the average car owner. While prestigious brands remain the top targets for thieves, the average value for vehicles stolen and recovered in 2018 was around £20,000, with the most expensive recovery being a Rolls-Royce Ghost worth £120,000 and the least expensive a Toyota Land Cruiser worth just £1,000.
According to police and insurance companies, the increase in car theft is down to a combination of factors. With premium vehicles dramatically increasing in price, it's hardly surprising that they've become more lucrative to criminals, leaving owners susceptible to theft. It is also believed that technology is partially to blame for the rise, with modern keyless car entry making for easy pickings for thieves. Winter months historically see the highest number of thefts, with the month of October accountable for 10% of all luxury vehicles stolen in the last 5 years and predictions have been made that 2019 could set the record for the highest number of premium vehicle thefts.
On a regional level, high-end vehicle thefts were at their highest in London, with one premium model reported as stolen every two hours in the capital, accounting for over a third (34%) of all premium thefts since 2015. The West Midlands and the North West were also highly ranked at 15% and 14% when it came to areas with the highest number of luxury car thefts. Shockingly, these three regions account for nearly two thirds (63%) of all premium car thefts across the UK.
While alarms and immobilisers are usually fitted as standard for new vehicles, criminals are using advanced technology to steal vehicles by lengthening key fob signals and tricking the vehicle into thinking the key is nearby. Traditional methods of security can help to keep your vehicle secure and high-end vehicle owners have been urged to install preventatives such as steering wheel, pedal and gear locks. To further protect against criminals, parking in a locked garage or even a driveway can offer more security. With location analysis of car thefts indicating that, of all vehicles stolen, two-thirds (65%) are taken from the owner's address - this rises to 71% for high-end models, highlighting the importance of installing security measures in vehicles.
Regardless of makes and models, car theft is clearly on the rise affecting both standard and premium vehicles with figures more than doubling in the last 5 years and high-end models being targeted in particular. For vehicle owners who are more at risk, preventative measure should be put in place in order to protect their vehicle from being targeted by thieves, particularly now during the winter months and run-up to Christmas when car thefts are at their highest.
Have you been targeted by car thieves? Let us know your experience via our social media channels.
Other CarCliq articles that might interest you:
The Fight Against Keyless Car Thieves
Hyundai Motor Group Develops Smartphone-Based Digital Key
For more CarCliq News, click here.