Today just 30% of new cars have a traditional handbrake lever, with manufacturers such as Jaguar Land Rover, Lexus, Mercedes-Benz and Porsche going electric-only. With over two-thirds of models all fitted with an electric parking brake, and with no option for a mechanical one, could this mean extinction for the manual handbrake?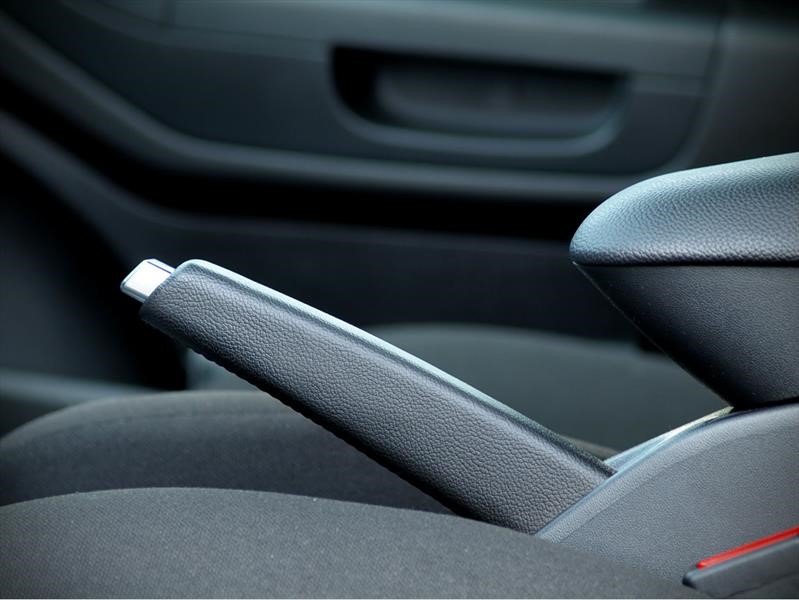 With BMW leading the way for the electric parking brake (EPB) when it first launched back in 2001 with their 7 Series, what was once considered a luxury feature is now becoming the norm. Dacia and Suzuki remain the only two mainstream manufacturers that have a standard handbrake on every model in their range, while other brands are switching to the latest system of a push-button parking brake and only tend to offer the manual feature on smaller, cheaper models - but even that's becoming less common.
While they both serve the same purpose of keeping the vehicle stationary, the way an electric parking brake works is that it replaces the manual lever with a simple switch that activates a pair of small motors which then engage the rear brakes. Most will disengage automatically when pulling away and often offer an automatic hill-start assist function. However, the demise of the mechanical parking brake brings the end of handbrake turns with it, as EPBs cannot be activated while on the move! Replacing the manual lever with a switch or button helps de-clutter cabins, requires less effort physically, doesn't need adjusting and holds the car more securely.
However, there's something to be said when it comes to relying on technology too heavily and many motorists have their doubts when it comes to EPBs following a series of manufacturer recalls for potentially faulty systems. In 2017 Volkswagen issued a recall for 134,000 cars in the UK alone due to an issue with the parking brake, which affected Golf, Touran, Tiguan and Passat models. In the same year, Tesla also recalled 53,000 cars worldwide to fix problems with their system. Other manufacturers such as Toyota, Renault and Audi have all had to recall some of their models for issues with the handbrake at some point too.
While statistics for the manual handbrake show a gradual decline year on year, we think it's safe to say that, at some point in the not-so-distant future, all vehicles will be fitted with electric parking brakes, declaring the end for the traditional handbrake, but what do you think?
Are you sad to see the demise of the manual handbrake or are you in favour of the electronic parking brake? Let us know your thoughts via our social media channels!
Other Relevant CarCliq Articles:
Driving Habits Damaging Your Car
Could Parking on the Pavement be a thing of the past?
For more CarCliq News click here.