The hotly anticipated Land Rover Defender has finally been revealed at the IAA last week, it's evolved greatly over the last 7 decades, however could the new Defender be the biggest shakeup we've seen for this iconic 4x4 model?
Jaguar Land Rover continues to embrace the spirit of adventure, with all terrain capability and toughness being prominent features in all their models. These much loved characteristics that define Land Rover, can be found and reimagined in the new Defender; redefining adventure in the 21st Century.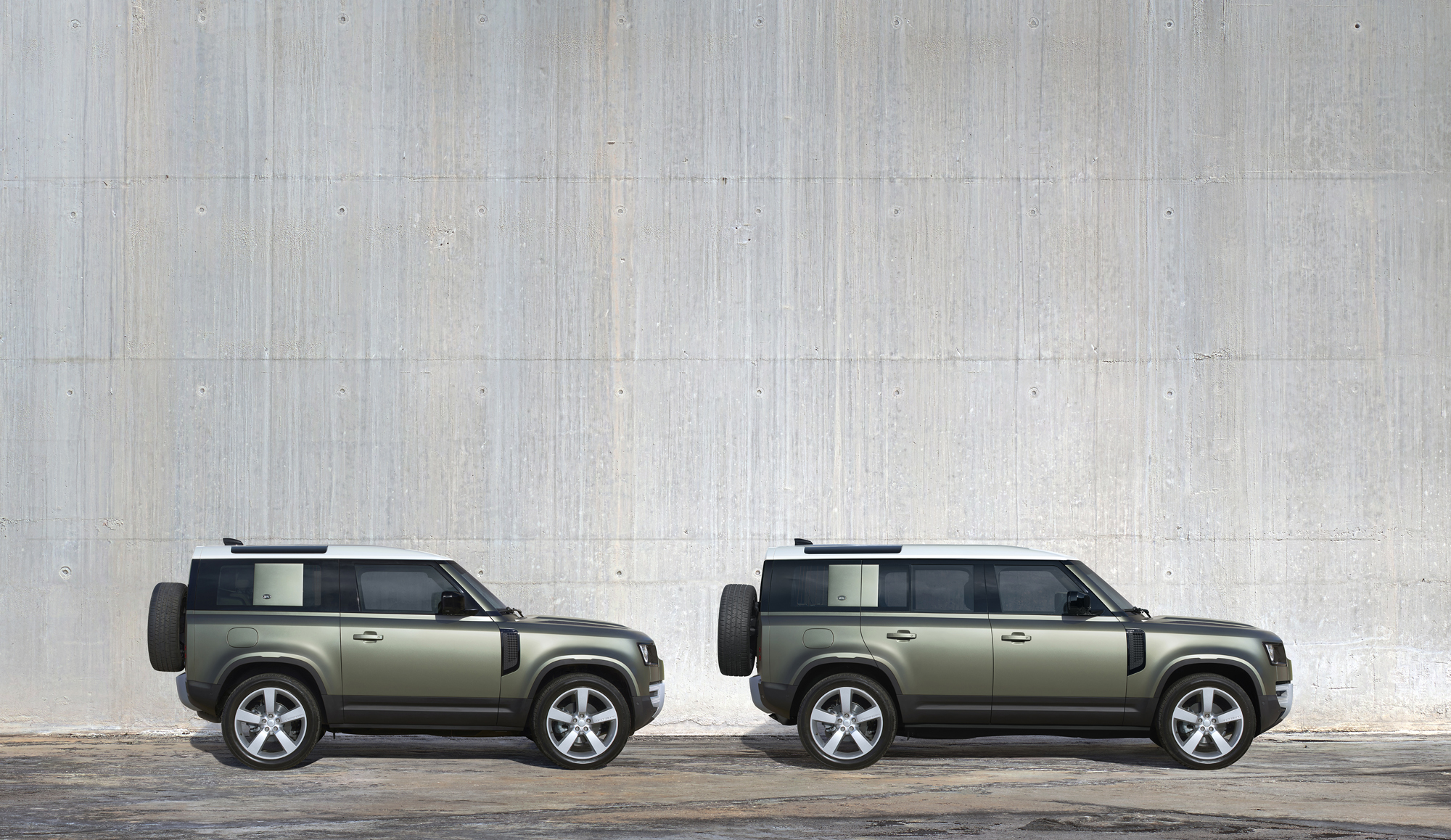 At present, JLR will be releasing two new models; the Defender 90, a short-wheelbase 3-door with prices starting from £40,290 and available to buy mid-2020. The other is the Defender 110, along with a number of 110 variants, is a five-seven seater 5 door starting at approximately £45,240, depending on variant and specifications, and is on sale now.
Both models feature high sills and short overhangs and encompass the same boxy style with a spare wheel mounted on the tailgate as with its Land Rover Defender predecessors. The models can be fitted with JLR's existing range of engines, with a choice of two petrol; a 296bhp, four-cylinder P300 and a more powerful 395bhp, six-cylinder P400 available. Alternatively, the new Defender can also be fitted with a four-cylinder D200 engine that produces 197bhp or for those that want something a bit more powerful, there's the option of having a 237bhp D240 engine fitted instead. Every variant features 4-wheel-drive and will have an automatic, eight-speed gearbox equipped with a twin-speed box, offering low-range ratios for towing and extreme off-roading.
In relation to the Discovery, Range Rover and Range Rover Sport, underneath it's more closely related to these models than that of the classic Defender, meaning there's no separate chassis or rigid axels with this new model. With the reinforced suspension, the bigger impacts are reduced and yet are still taut enough to keep the car feeling composed at high speeds and quick changes of direction.
While the exterior profile is immediately identifiable with that of its ancestors, JLR retain that practicality with the interior of the new Land Rover Defender while embracing advanced technological innovations. The 12.3-inch digital instrument panel is fitted as standard, with over-the-air technology that allows for software updates to be carried out even in the most rural of locations. Introduced is the new Pivi Pro infotainment system, a 10-inch touchscreen that is more intuitive and user-friendly, requiring fewer inputs and accessing a range of functions.
The dash-mounted gear stick allows for an optional central 'jump' seat, enabling the 90 model to seat up to six occupants. The Defender 110 offers configurations of five, six or seven seats, with a load-space of up to 1,075 litres behind the second-row seats and a further 2,380L when folded down. User-friendly features include practical touches such as the durable, rubberised flooring, making the spills of daily adventures manageable with its easy wipe down interior.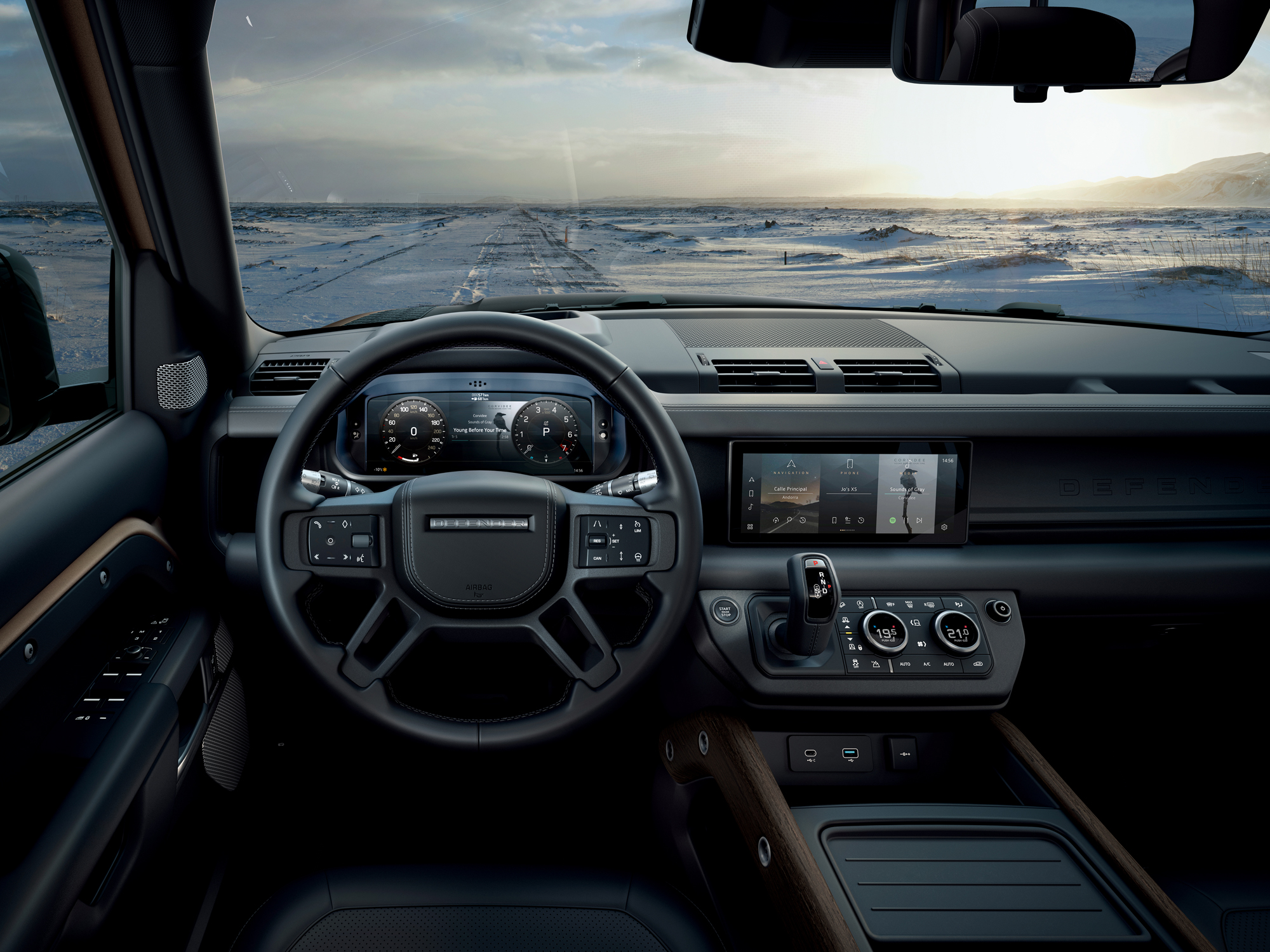 With JLR being one of the biggest names in the motor industry to produce some of the most luxury SUVs and all-terrain 4x4s around, the new Land Rover Defender certainly seems to fit the bill when it comes down to the spirit of adventure. However only time will tell, and once they hit the road in the upcoming months, it will be interesting to see whether customers agree that the new model has retained its iconic off-road capabilities.
Either way, this model has some high expectations to live up to!
Fast Facts:
(Defender 90, 2.0L petrol P300)
• Price: £40,290
• Max speed: 119mph
• 0-60mph: 7.6 seconds
• Range: 25.1MPG
• Engine layout: 2.0-litre Petrol P300
• Max. power: 296bhp
• CO2: 199g/km
Interested in buying a used Land Rover Defender? click here
Other Land Rover Reviews:
For more CarCliq Reviews click here