The original Range Rover Evoque has been a great success for Jaguar Land Rover since its release in 2011 being very popular with motorists looking for a luxury small SUV/Crossover with over 600,000 cars being sold up until 2016! Have Range Rover improved upon greatness?
In an echo of the Velar styling, the surfaces are ultra-clean; the panels lie naked of unnecessary creases and the bodylines are tight. The lights and handles lie almost obsessively flush to the bodywork which now covers a longer wheelbase that' good for the people inside and means there's room for bigger wheels. Critically though, the overall size has hardly changed so it's still usable in the city. You end up with a car that has the distinctiveness of the old one but makes it completely contemporary.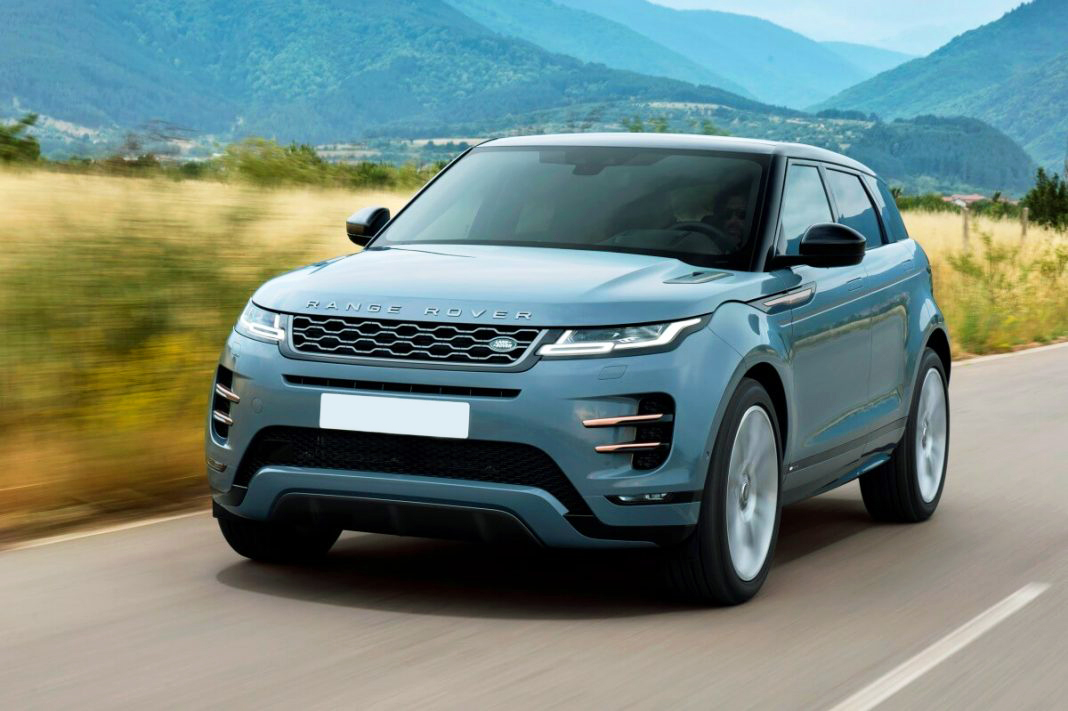 Similar to BMW and Volvo, the whole engine range is 2.0-litre four-cylinder. Because it's a Land Rover and cross-country ability matters – the Evoque can wade 60cm depth and almost every variant is 4WD. Out on the open road the performance is effective enough, if a bit buzzy in the mid-ranges but then with this car's equipment it weighs around 1,900kg plus driver. The nine-speed automatic gearbox is far better than in the original Range Rover Evoque. Even so it's still hesitant at first but will hold on to a gear too long when you gently open the throttle, then bang down through several ratios. However, when using the paddle-shifters it does co-operate!
In corners, you just steer and the Evoque obligingly sorts things out. There's some roll, but that helps you gauge what's going on and mid-corner bumps don't bother it, which is a big plus in most of Britain. There's a good view out and a comparatively narrow body which are both blessings on country B-roads, just as in cities. The ride isn't soft like a big Range Rover's or Discovery's, but it's pliable and takes away most of the harshness.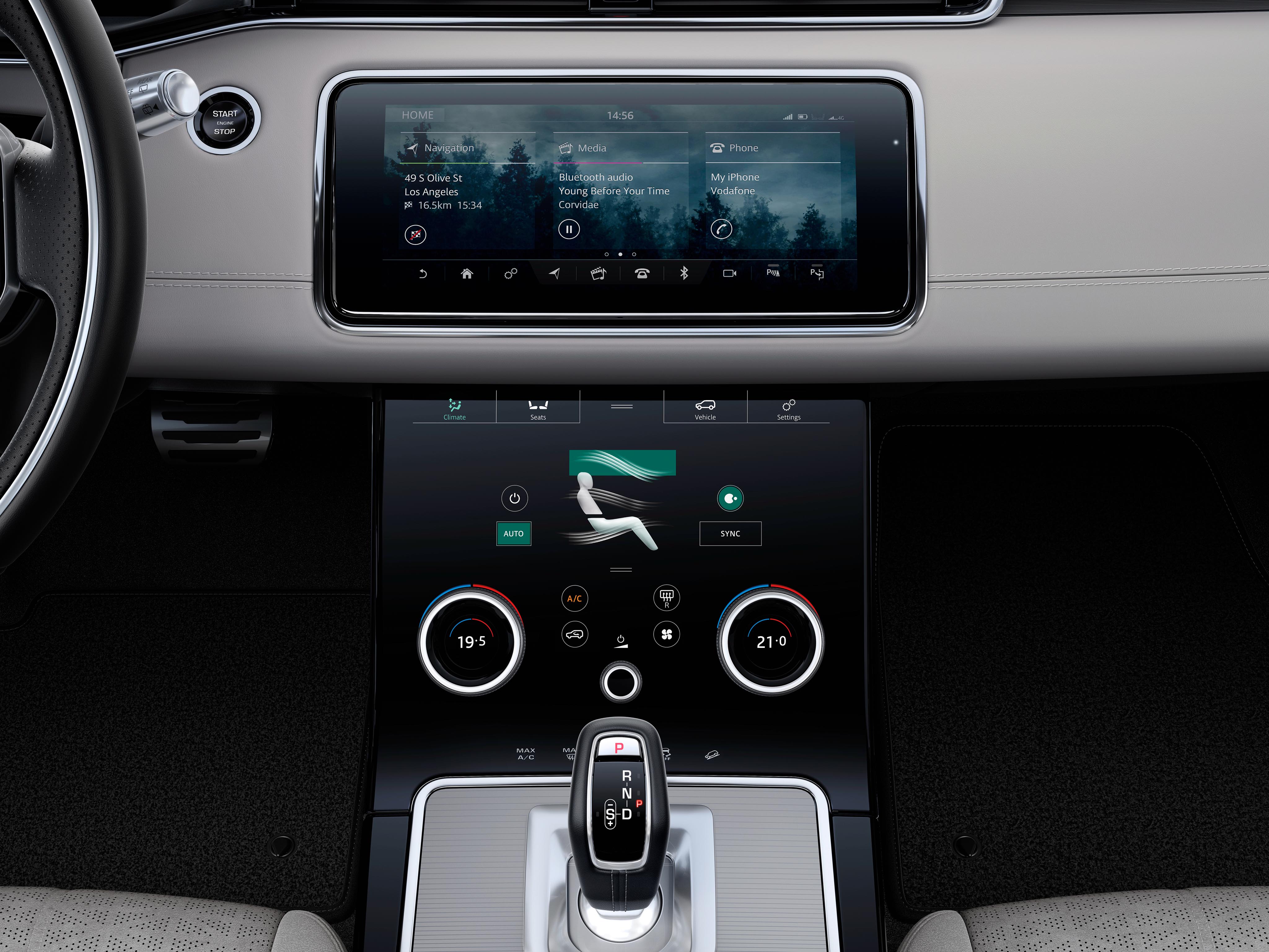 Range Rover does a fine modern-luxury environment. It's a theme of strong minimal rectilinear lines with the surfaces clad in smart plush leather options with good colour choices or the range of fabric options. The infotainment system looks good and mostly works well. From mid trim level upwards, it becomes JLR's Touch Pro Duo system, with two central screens stacked above one another. The lower one normally runs climate control but swipe across and it covers car configuration while the upper runs the in-car audio and built-in navigation. Apple CarPlay and Android Auto are also in the system now, which was a notable omission on JLR cars up until now. On fuel, the mid-power diesels do manage just better than 40mpg, while the petrol ones are around 30mpg, which you might just equal on a run. Prices start at £31,600 for the 150bhp diesel. All the other variants have four-wheel drive, auto transmission and the mild hybrid system and proceed well beyond £50k.
There's still something that sets the Range Rover Evoque apart from rivals with the rest of the premium crossover competition looking and feeling like taller versions of their makers' regular hatchbacks. It's not the roomiest and for sure it's not the sportiest in the luxury crossover class but it certainly hits the mark in terms of luxury, relaxed driving and a comfortable ride!
Pros 'n' Cons
• Styling √
• Interior √
• Infotainment System √
• Ride Comfort √
• Transmission X
Fast Facts
(2.0 D240 SE Auto Specification)
• Max speed: 140 mph
• 0-62 mph: 7.7 seconds
• Range: 45.6mpg
• Engine layout: 4 Cylinder Turbo Diesel
• Max. power: 240bhp
• CO2: 163 g/km
• Price: £43,915
Interested in buying a used Range Rover Evoque? Click here
Read other Range Rover reviews:
For more CarCliq Reviews, click here.