As we know, the launch of the all-new electric models is in full swing for the new year and Land Rover is one of many manufacturers who is making the leap into this segment of the market. This year, they come with the plug-in versions of the Range Rover and the new 2018 model Range Rover Sport PHEV.

Many of you Land Rover fans will know the manufacturer for its full-sized luxury sport utility vehicles it produces like the Range Rover, which was originally launched back in 1970 by British Leyland. With it now being in its fourth generation, it was only right to bring out the EV to keep up with key trends.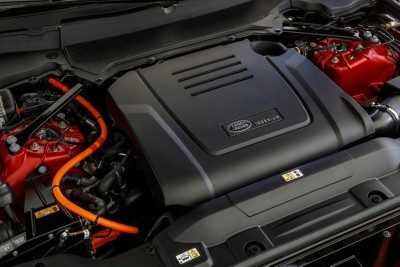 So, let's get technical! The Sport will wear a P400e badge on its back, denoting the mix of petrol and electric power, and the power output – in this case just a shade under 400bhp. That output comes from a combination of a 296bhp 2.0-litre four-cylinder engine (available on its own in the Si4 model) plus an 85kW electric motor. The electric boost only knocks 0.7 seconds off the Si4's 0-60mph time, but the claimed economy figures shoot up from 30.7mpg to 101mpg. Of course, it'll be nowhere near that when we get to test the car in real-world conditions in the UK, but what is set in stone is the 64g/km CO2 figure with associated company car tax savings.
We took advantage of the save mode in the hybrid system to see how an EV copes off-road (and the answer is rather well, with excellent power control), but when you're saving battery power or have run out, you'll have to rely on the four-cylinder engine – and that's where the Sport isn't at its best. The extra weight of the plug-in system means the engine must work harder than it would do usually, and when it isn't getting an EV boost – it's not the most refined unit.
The exterior The saying 'new year, new me' comes into mind here when you check out the outside of the Range, as the 18 Model tweaks have softened the looks outside and added new LED headlights to compliment the look.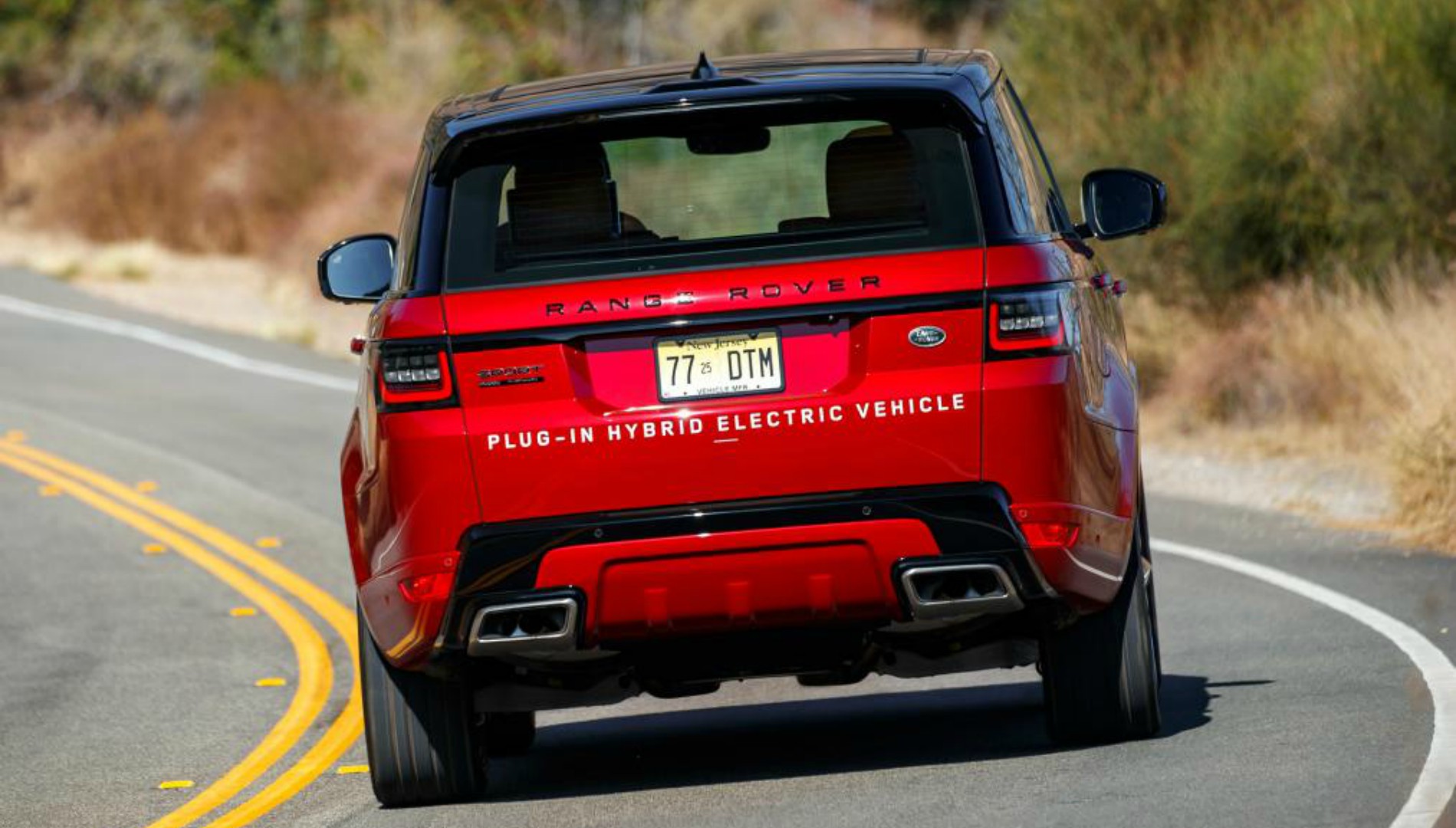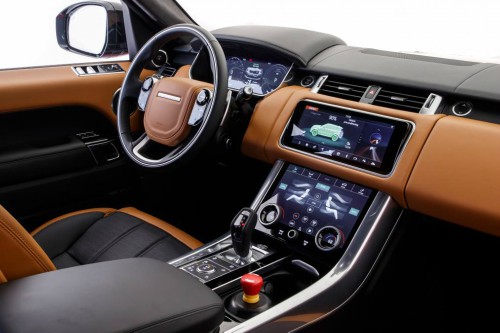 The interior As expected, Land Rover didn't disappoint with their attractive and spacious interior. Perfect for big families, or for those who simply enjoy or need just that extra bit of space.

A great addition they have added is their twin-screen Touch Pro Duo infotainment system which looks amazing! So, if you love your tech in the car, you'll love how smart this added extra makes this car look. It doesn't just stop there though, they have also included a sunblind on the panoramic roof which can be moved by waving your hand back and forth in front of the rear-view mirror. Fancy, I know!
Now, let's talk prices…
Price-wise, compared with the rest of the range, a plug-in hybrid Range Rover Sport costs between £1,455 and £5,655 more than an equivalent 3.0-litre V6 diesel, depending on spec. Given the on-paper performance, economy and potential tax benefits, that looks like a steal. But it only really works if you use electric power lots – if you do plenty of miles and when the real-world economy is considered, a diesel may still suit you better.
Here are some key facts for you about the upcoming model…
Price: £84,400
Engine: 85kW electric motor and 2.0-litre petrol
Power: 399bhp
Transmission: Six-speed automatic, four-wheel-drive.
0-60mph: 6.3 seconds
Top Speed: 137mph
Economy/CO2: 101mpg/64g/km
For more CarCliq reviews
click here
Looking for a used Range Rover?
Click here