With summer over and autumn upon us, we have many things to look forward to such as Halloween, bonfire nights and an excuse for a cosy night in. However, it can bring many obstacles out on the roads.
So, whether you're a recently passed driver or a beginner in noticing seasonal changes,
CarCliq
's top tips will ensure your autumnal driving is perfect.
Regularly check on your fluids
Checking your fluids are topped up is imperative, especially with the temperatures dropping gradually over these next few months. Fluids like antifreeze are important, as you don't want to get caught out on an icy cold morning. Washer fluid is important too, as the combination of rain and falling leaves in autumn can leave streaks over your windscreen!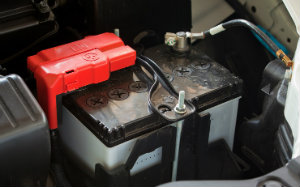 Inspect your battery
On average, our car batteries can last up to 4 years, therefore if you think it's coming to that life stage of your battery it's best to change it as soon as possible before the worst of the weather hits the UK (as you know it comes quickly here).

It's also worth the consideration of having it looked at just to be on the safe side, regardless of if you think you're not ready to install a new one yet.
Prepare for driving in the dark
We're sorry to say, but unfortunately, the dark nights have started to come about and with this means having the confidence to drive in the dark. We suggest taking shorter journeys, to begin with, and to take things slower than usual until you feel positive you can drive in the dark.

Test your lights out
Checking your lights should be done every few weeks within the year, specifically in the autumn time as well.

To check your lights simply turn on all your different types of lights, such as your hazards and fog lights, and walk around the car to see if they are working accordingly.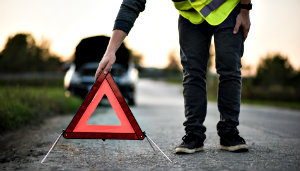 Get breakdown cover
With autumn comes short days, cold weather and more wind and rain, therefore breaking down in these conditions is just simply nothing anyone would want. We advise you to arrange the right breakdown cover for you.
One of the best affordable breakdown cover providers in the UK is
Rescuemycar.com
, as they offer competitive rates and an excellent service. They do different types of cover such as roadside, national and home recovery – so they cater to whatever suits you.
Be ready for whatever the weather
In these months, you'll definitely notice the immediate drop in temperature – not only does this affect yourselves but it can affect your driving as well, with the adverse weather conditions you could face in your area such as rain, fog, wind, ice or possibly snow.

These conditions affect the road surfaces, especially rain and ice, therefore you need to consider your distance between you and the car in front. With fog, this can impair your road visibility so make use of your fog lights when necessary and drive with great caution – we also recommend leaving more time for your journeys.

Thirdly, we'd also say to listen to your weather forecast before your commute, then you know what you're in for!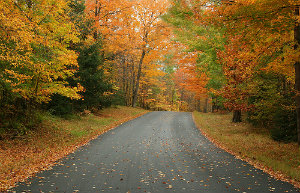 Look out for those slippery leaves
We've stressed the importance of knowing how the weather can impact your driving, but did you ever think leaves would as well? As you know autumn brings us golden leaves, but once they start falling on the road, this is a liability. Therefore, we recommend you taking extra care if your journey consists of rural roads.
Furthermore, when leaves cover our roads this can reduce the sight of potholes or dips, for that reason you need to make sure you're travelling carefully to expect the unexpected.
Prepare for the low sunshine
The sun is slowly becoming lower in the sky which can be dangerous for us motorists, as it can increase glare.

So, we advise you to keep your trusty pair of sunglasses in your glove compartment or somewhere safe and make full use of your sun visor. We also want to make sure you keep your windscreen as clear as possible, so maybe consider new windscreen wipers or topping up your washer fluid if necessary.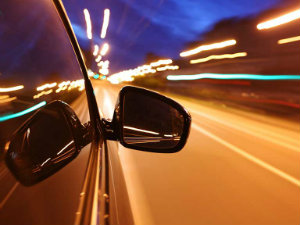 Stay focused
October to December is a very exciting time of the year; Halloween, bonfire nights and Christmas. With these great holidays means great fun for all people – all ages, however, this can be a major distraction for motorists.
We suggest for you to take great care and watch out for more pedestrians, as they'll be children trick or treating, families walking to and from a bonfire event or just large crowds attending to their festivities.
To conclude, we hope you now know how to avoid an autumn breakdown, as no one wants this to happen to them, especially in the cold and brisk autumn months.
For more CarCliq guides click here