As we say goodbye to the warm sunny days of summer, swapping sandals for slippers, autumn certainly brings its fair share of excitement. This time of year usually brings plenty of things to look forward to such as Halloween and bonfire nights, although these events might look very different this year under the current circumstances and may have to be replaced in favour of a cosy night in.
However it's not all pumpkins and toffee apples, as the changing season certainly poses some risks to road users, but we've got you covered with some top driving tips to keep you safe this autumn.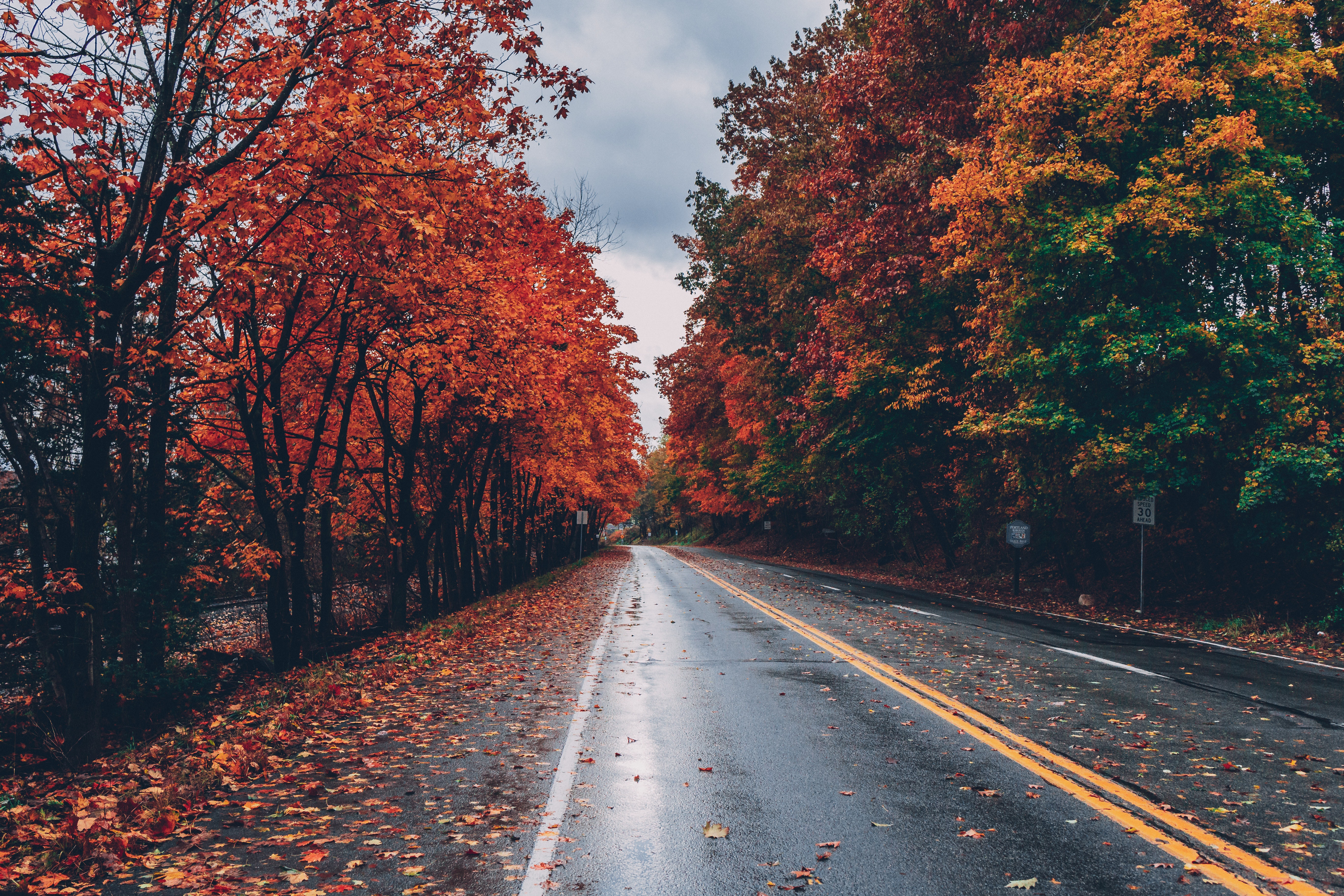 Preparation: "Always be prepared" is the motto of the Scouts and this is key when it comes to autumn and the strain it puts on your car. With continual changes to the climate, it would be advisable to get your vehicle checked-in for a service or winter safety check sooner rather than later, ensuring that your vehicle is ready and equipped for the seasonal change no matter what the weather!
With autumn comes shorter days and dark nights as well as having the confidence to drive in the dark. If you're new to driving and this is your first autumn, or if you just lack the confidence, why not try and build up some practice? We suggest taking some short journeys, taking things a little slower than you usually would, just until you find your feet and feel more confident when it comes to driving in the dark.
Investing in breakdown cover and finding a cover that is suitable to you and your needs could prove beneficial particularly when it comes breaking down, as this is the last thing any driver wants particularly on a cold, wet autumnal evening! One of the best breakdown cover providers in the UK is Rescuemycar.com. They offer competitive rates and an excellent service, with different types of cover such as roadside, national and home recovery to suit your needs.
Maintenance:
• Tyres: Inspect the condition, tread depth and pressure of your tyres and replace them if they are too worn as they will have less traction on the road and adding slippery leaves to the mix sounds like an accident waiting to happen!
• Fluid Levels: Making sure that fluids such as screen wash and antifreeze are topped up in order to avoid being caught out on a frosty morning as well as keeping the windscreen clean from rain and debris, ensuring visibility. Make sure that the condition of the wiper blades are regularly checked and replaced when needed, as this will avoid creating smudges on the windscreen and help maintain good visibility.
• Lights: Checking your lights are working is something that should be done on a regular basis regardless of the season, but with the nights drawing in this becomes an even more important safety measure to carry out. Remember to check headlights and brake lights as well as fog lights, hazards, even your number plate lights – they all need to be working in order to keep you safe and visible on the road.
• Battery: On average car batteries generally last around 5 years so if there's any sign that yours is struggling or you think it could be coming to the end of its lifespan then we suggest getting it changed and soon.
Driving Conditions:
Adverse weather: On average September right through to November sees the greatest amount of rainfall in the UK. Unfortunately, rain isn't the only weather condition that autumn brings and we could very well experience fog, wind, ice and maybe even snow. These adverse weather conditions not only impact our driving but affect road surfaces, and care should be taken, particularly during rainy or foggy days, when roads are slippery and stopping distances are doubled, (these are multiplied by 10 for snow and icy conditions!) and visibility is impaired; making use of fog lights when necessary will help with this. In general, we would advise that drivers take caution and leave more time for journeys when driving in such weather conditions.
Leaves: While autumn is instantly recognisable with its rich gold and brown leaves, it's once they fall that they become a liability - who would have thought that leaves could pose such a risk to road users and pedestrians alike? Not only do they become wet and slippery, but they can conceal potholes and dips. Keeping this in mind and driving with caution down tree-lined streets will prepare you for anything unexpected.
Sunshine: Although rare, we do occasionally get the odd sunny autumnal day, and, while this makes for a pleasant change from the drab and dreary days, low sunshine can be a bit of a nightmare for motorists. Be prepared for that glare by making full use of the sun visors and keep your trusty pair of sunglasses close at hand. Remember, if the sun's behind you, it's in the eyes of those coming towards you, and if the sun's in your eyes, it's probably blinding drivers following behind you, so be mindful of your speed and stopping distance and remain aware of your surroundings, anticipating any potential dangers ahead.
Awareness: As if there aren't enough things to consider when out driving, our final piece of advice is to stay focused. With the change of the season comes the change of animal behaviours and habits and statistically, collisions with deer are at their highest during autumn so drivers should take extreme caution when driving through rural areas populated with deer.
The beginning of autumn marks the start of exciting things to comes like Halloween, Bonfire Night...and even Christmas and these holidays generate endless amounts of fun for all ages, but can, however, be a major distraction for motorists. We recommend that drivers take great care and be aware of more pedestrians during these times, as there may be children trick or treating or families walking to and from a bonfire event - if, of course, coronavirus social distancing guidelines allow!
There's certainly a lot to take into consideration, but hopefully these top tips will keep you safe when out driving this autumn.
Will you be putting any of this advice to use or have your own top tips that you would like to share with us? Let us know through our social media channels.
Other Relevant CarCliq Articles:
Don't Be Ghoul-ish With Our Top Driving Tips For Halloween
Safe Driving: Animal Awareness
What is Aquaplaning and How Can You Avoid It
For more CarCliq Guides click here.