With the 31st bringing an end to October, that can only mean one thing; Halloween is here. Yes, it's that time of year again when for one night only all the ghosts and ghouls come out to play, although Halloween might look very different this year with Coronavirus putting a stop to the usual trick-or-treat festivities. However, we've seen lots of creative ways you can still celebrate this spooktacular day, from attending socially distanced trick-or-treat parades to a simple evening stroll with the family, admiring all the pumpkins and dressed-up houses. Whilst there may be fewer people out and about this Hallows' Eve, there's still a risk to pedestrians and road users alike, that's why we at CarCliq have come up with some top safety tips below.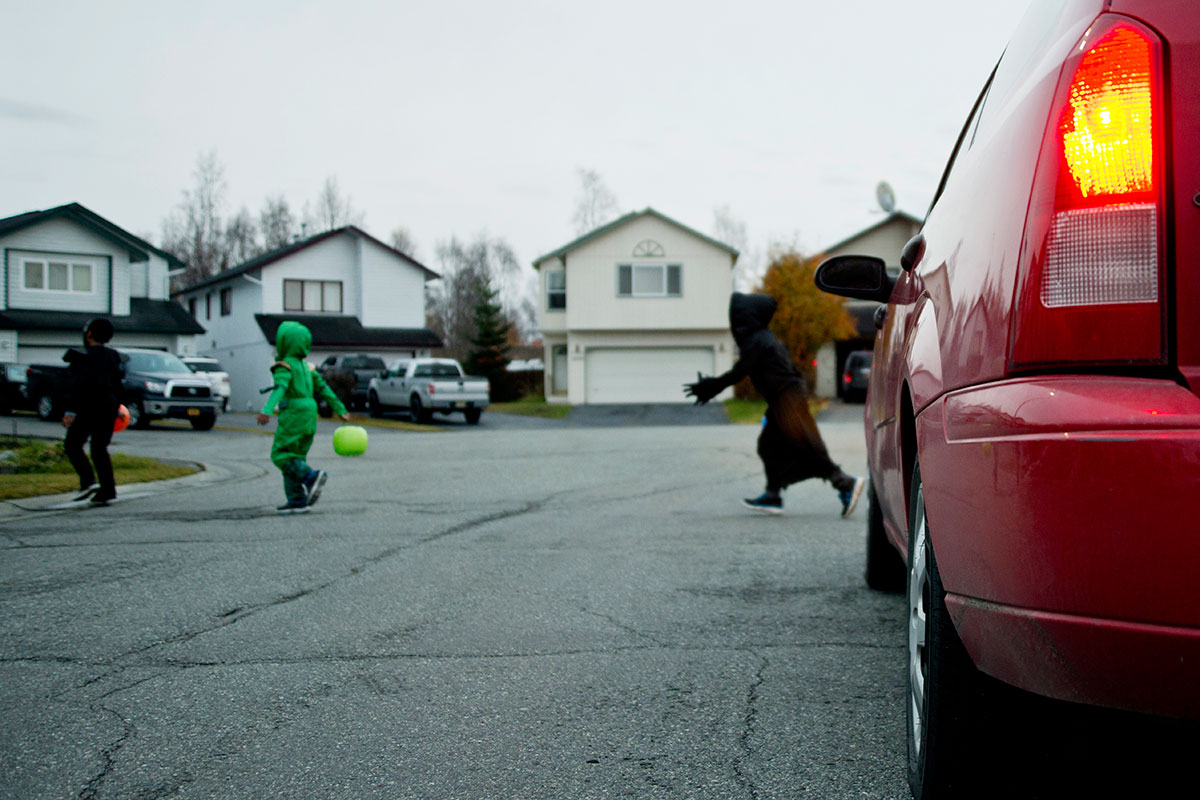 When it comes to driving through residential areas, take extra care and stay alert as there may be children or families out on Halloween - even if they aren't doing the usual trick-or-treating. In keeping with the spirit of Halloween, you may find that they've even dressed up for the occasion, and while creepy costumes are great, they're not the best when it comes to visibility.
For a driver, the dark costumes often make trick-or-treaters less visible, enabling them to blend in with the shadows and night air. Using bright coloured costumes - especially for younger children, and reflective tape or even giving children glow sticks will help to make them more visible to drivers.
For children that are old enough to go out by themselves, establishing some rules on how to stay safe could be extremely beneficial. For example, making sure that they choose a safe place to cross the road (and not in between parked cars) will allow them to see any oncoming vehicles, but will also allow the oncoming driver to spot them more easily. While children can be unpredictable, remaining alert and expecting the unexpected will allow you to prepare for any spooky fright that's heading your way.
Halloween probably won't involve knocking on doors and receiving many treats this year for hygiene and contamination reasons, but it isn't always about the treats, you may be unfortunate enough to find yourself on the receiving end of a trick; one that could possibly involve your car. Should this be the case, any vandalism to your car should be reported to the police and checking with neighbours that may have CCTV can help with an investigation.
Halloween is supposed to be a fun event for all the family, and while it may be very different from previous years, there's plenty of indoor and socially-distanced outdoor fun to be had (if government guidelines allow), it just means you have to get creative. If you're stuck for ways to get creative this Halloween, check out this article we found with some great tips and ideas: 12 Halloween ideas for kids 2020. Whatever your plans are for Halloween, remember to stay alert and be aware of any distracted children or families that may be out and about, but above all else stay safe.
We'd love to know what you got up to this Halloween. Let us know via our social media channels!
Other CarCliq articles that may interest you:
For more CarCliq Guides, click here.