It is great to see the name 'Corolla' return. The moniker conjures up words such as 'reliability' and 'trustworthiness', and now, 'eco-friendly' will be added to the list. Why? Well, the model is mainly being offered with electrified powertrains, including the 1.8-litre four-cylinder petrol-electric hybrid, on test here. The total power is 121ps, pushing the car from zero to 62mph in 10.9 seconds and giving it a maximum speed of 112mph.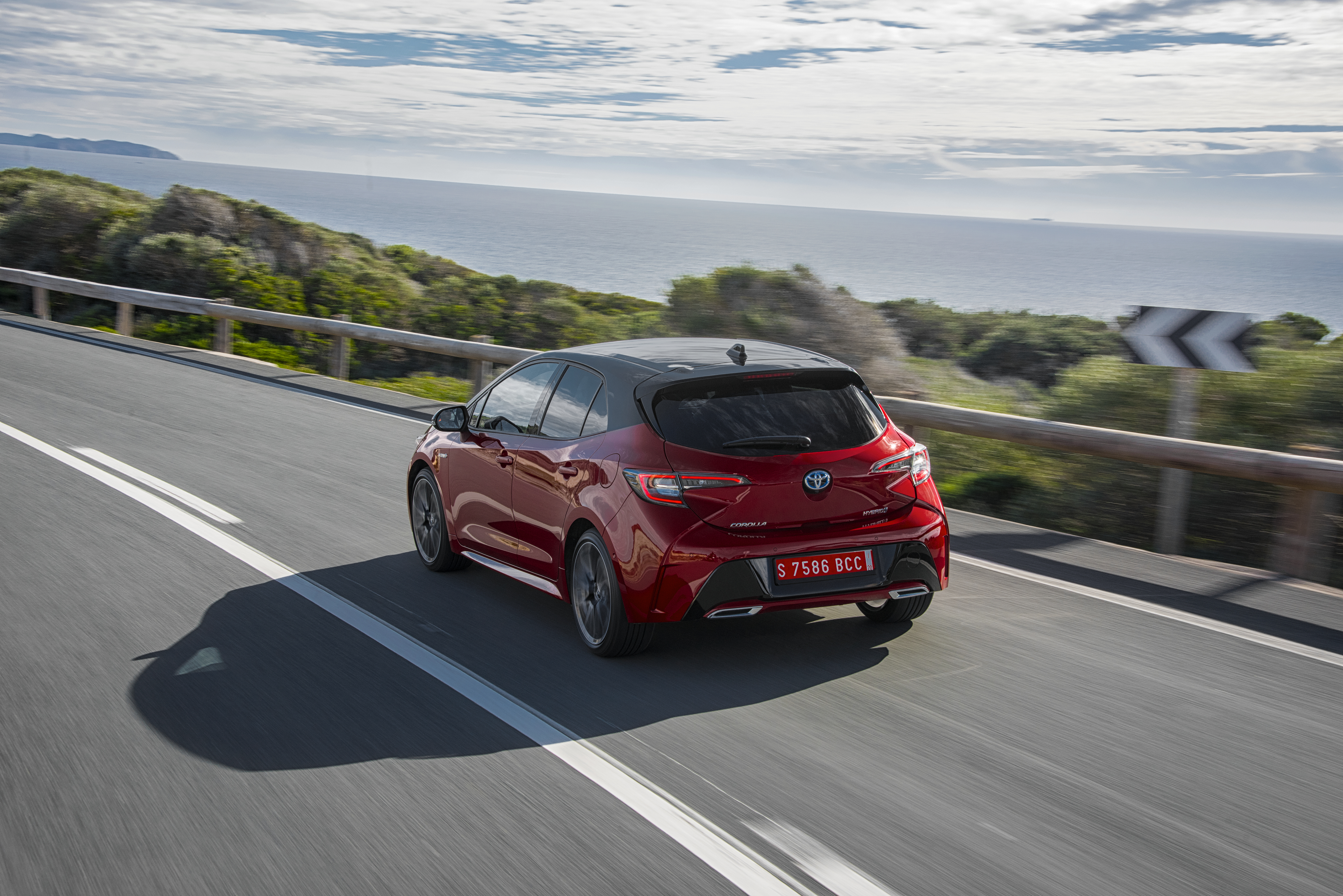 It is not quick, but that is not the point of the Toyota Corolla. Efficiency is the focus instead, with the new set-of-wheels managing around 55mpg to 65mpg, and releasing CO2 emissions from only 73g/km.
Behind the tiller, the new Corolla in 1.8 hybrid guise is a mixed bag; you can feel the chassis' low centre of gravity, especially in corners where body roll is all but non-existent. It is also obedient on all but the most pothole peppered of surfaces. However, the driving experience is not involving at all. Then there is the CVT transmission. This has been improved, but it is still noisy – emitting the kind of sound you get from car games on a PlayStation or Xbox.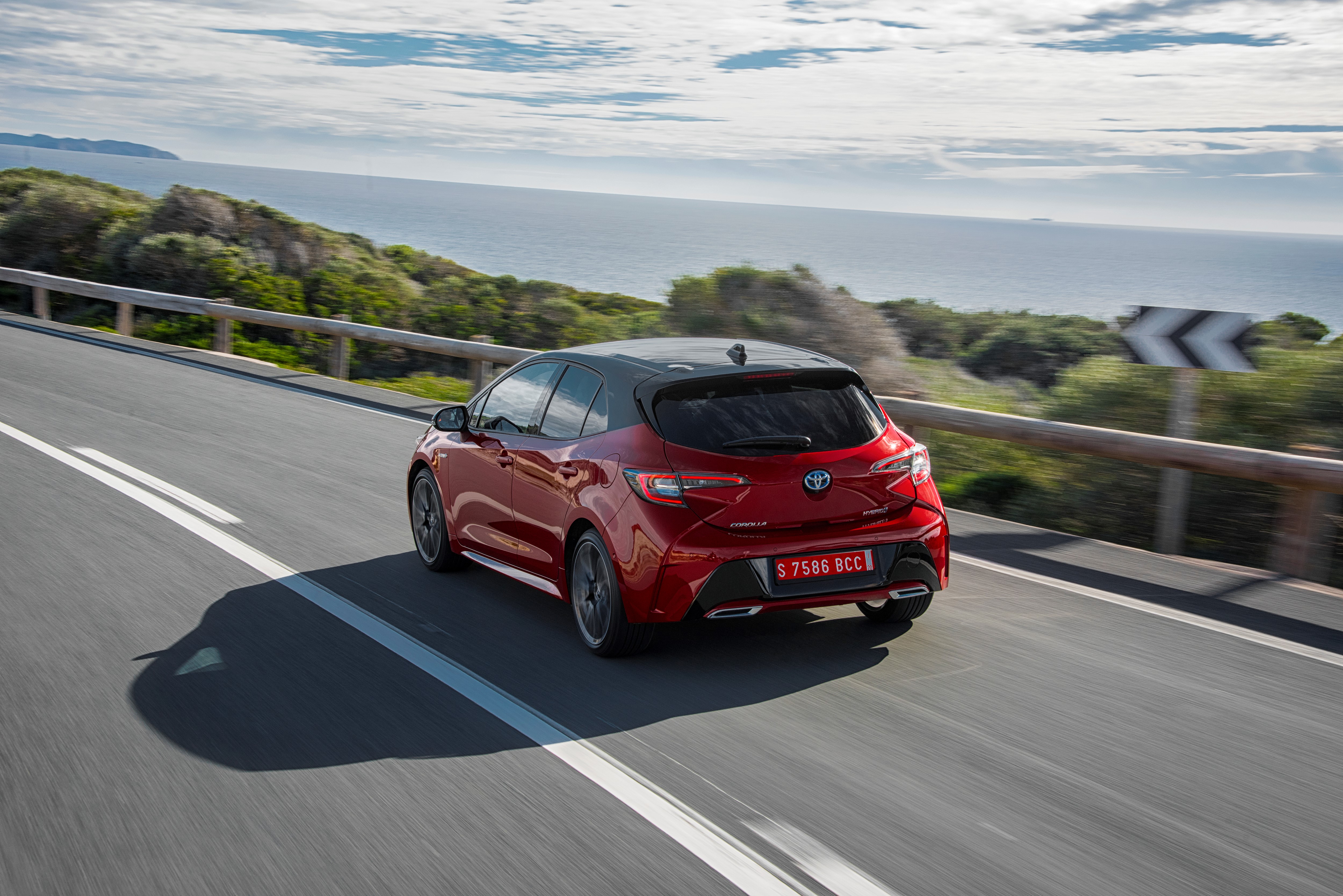 But the Toyota is biddable around town, where an unhurried driving manner will enable you to move about without using much more than a teaspoon or two of petrol. And, if you are patient, the Corolla becomes a calm cruiser at motorway speeds.
Inside, there is an abundant amount of cushioned materials and a logical facia. The rear of the car isn't that roomy, but it is around the same as you will find in a Vauxhall Astra or Ford Focus. Lift the hatch, and the boot isn't that spacious, either. There is 361-litres of cargo capacity on the 1.8 Corolla, which, granted, is slightly bigger than the Focus' boot, but it is still nearly 100-litres less than the load space in Skoda's imminent Scala model.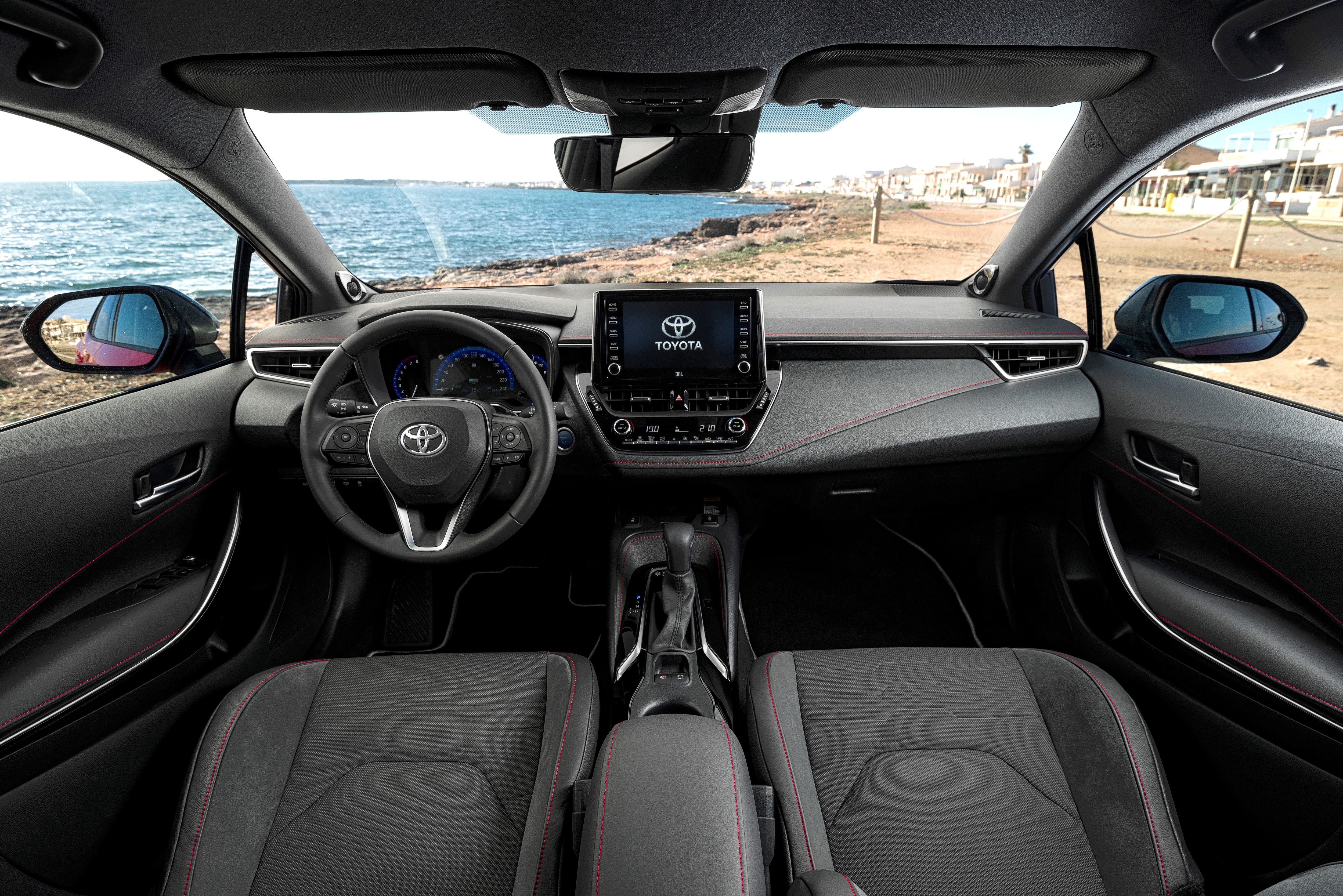 Meanwhile, even though Toyota has stacked the new Corolla's cabin with technology, such as an easy-to-read eight-inch infotainment system, there is no Apple CarPlay or Android Auto smartphone integration. The interface is also a bit old-fashioned, and the sat-nav is slow to react.
Nevertheless, the new Toyota Corolla is the best hatchback to come from the Japanese automaker for years. The build quality is solid, and it delivers a comfortable ride, along with confidence-inducing handling. Sure, 2019's Corolla has a few flaws, but they're insignificant enough for buyers to be attracted to the model's minimal CO2 emissions and resultant low running costs.
Pros 'n' Cons
· Efficiency √
· Handling √
· Comfort √
· No Apple CarPlay or Android Auto X
· Noisy transmission X
Fast Facts
(Corolla 1.8 Hybrid CVT Design Hatchback - as tested by Tim Barnes-Clay)
· Max speed: 112 mph
· 0-62 mph: 10.9 seconds
· Combined MPG: 55.4mpg
· Engine layout: 1.8-litre 4-cylinder petrol-electric hybrid
· Max. power (PS): 121
· CO2: 83g/km
· Price: £25,825
Enjoyed our Corolla 2019 review? Take a look at our other Toyota Reviews below:
For more CarCliq Reviews, click here.
Interested in buying a used Toyota Corolla? Click here.