We've all been waiting for a degree of excitement to be injected back into the Japanese company – and, voila! The GT86 has made us all take notice of the automaker again.
The heritage of the GT86 can be traced back to the 2000GT,
Toyota
's classic front engine, rear-drive sports car – and it's just as soul-stirring as that ever was. There's no turbo, but it still kicks like a mule, making the brand with the three-oval logo interesting again.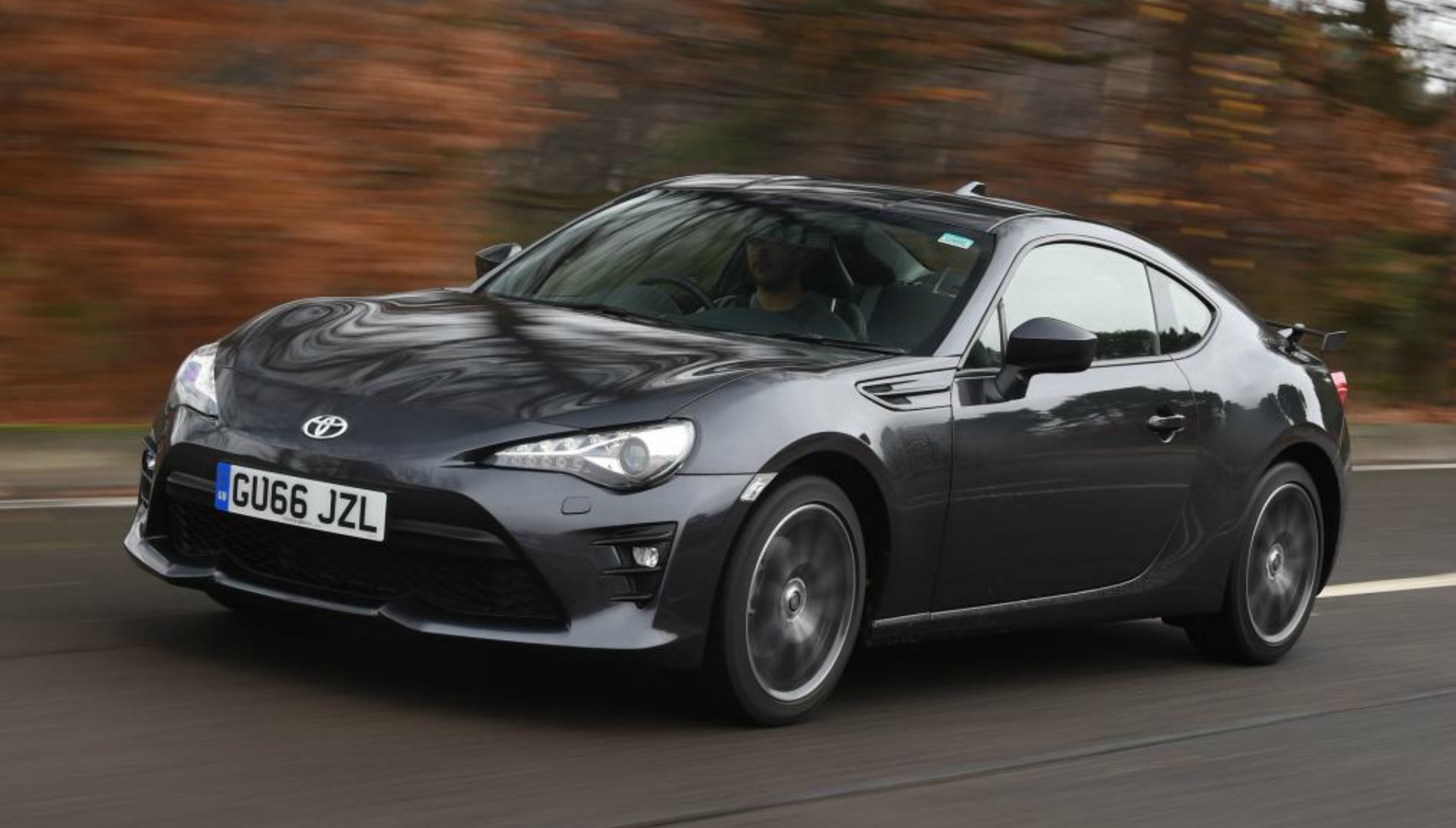 0-62mph in 7.7 seconds doesn't sound much compared with supercars, but I assure you it's quick enough in this 2+2 coupé. The top end is only 140mph, but where are you going to do that legally in the UK anyway?
These figures aren't important – it's all about the feel of the car, and the sense you experience behind its wheel is one of undiluted elation. Driving the
Toyota GT86
The GT86 puts a smile on your face the moment you slide into the sporty driver's seat and wrap your hands around the chunky steering wheel. The upturned corners of your mouth transform into an out-and-out grin when you engage first gear using the stubby little gear stick and set off on your 'Grand Tour'.
The Toyota has a very low centre of gravity so it'll take corners as though it's welded to the line. Okay, the tail will twitch in the wet – so caution is advised, but that makes it all the more challenging. After all, this car is about the journey – not the destination.
The GT86 is affordable too. At £24,995 it's something you'll really be able to save up for. And when you get it on your drive you won't stop polishing it. Hell, I even gave my press car a shine. Why? Well, it looked so damned good in black it just had to be kept gleaming.
When you finish your trip in the Toyota you feel as though you've had a work-out – in a positive kind of way. The GT86 has an excellent power-to-weight ratio and it demands to be worked hard. You need to have your eye on the ball at all times though, as the steering is so sensitive that it's easy to wander over the white line if you're momentarily distracted. There's no piloting this coupé with your pinky on the steering wheel – nope – it's a car that needs to be harnessed.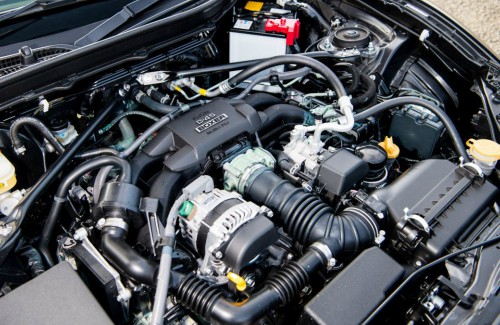 Under the bonnet lurks a 2.0-litre flat-four boxer engine hooked up to a six speed gearbox. It churns out 197bhp at 7000rpm which, blended with the '86's exquisite stability, makes it one of the most compelling sports car's money can buy.
Be prepared for people to look at you too; I was asked if I was driving the latest MR2. Sometimes I wonder if folks can read – the coupé clearly has GT86 emblazoned all over it. But, hey, at least interest is being shown – and that's got to be a good sign for Toyota.
PROS 'N' CONS:
Exciting v
Challenging v
Sexy looks v
Price v
Forget the rear 'seats' X
FAST FACTS:
Max speed: 140 mph
0-62 mph: 7.7 secs
Combined mpg: 36.2
Engine: 1998 cc 16 valve flat-four boxer petrol
Max. power (bhp): 197 at 7000 rpm
Max. torque (lb/ft): 151 at 6400-6600 rpm
CO2: 181 g/km
Price: £24,995 on the road
For more CarCliq reviews
click here
Looking for a used Toyota GT86?
Click here