Ushered in at the beginning of the year, this fifth incarnation of the RAV4 has sharper looks, as well as a low roof and an elevated ride height. Motoring journalist, Tim Barnes-Clay went to Spain to drive it at its media launch.
Toyota's fresh RAV4 comes in four trims, but all are factory-fitted with front fog lights, LED headlights, alloy wheels and a rear camera with reverse parking sensors. The flagship Dynamic I drove also has two-tone metallic paint and black 18-inch alloys.
The SUV's cabin looks fittingly modern, with all housing an eight-inch touchscreen and a seven-inch display screen for the driver. Alas, the RAV4's infotainment set-up is not easy to use and looks old hat.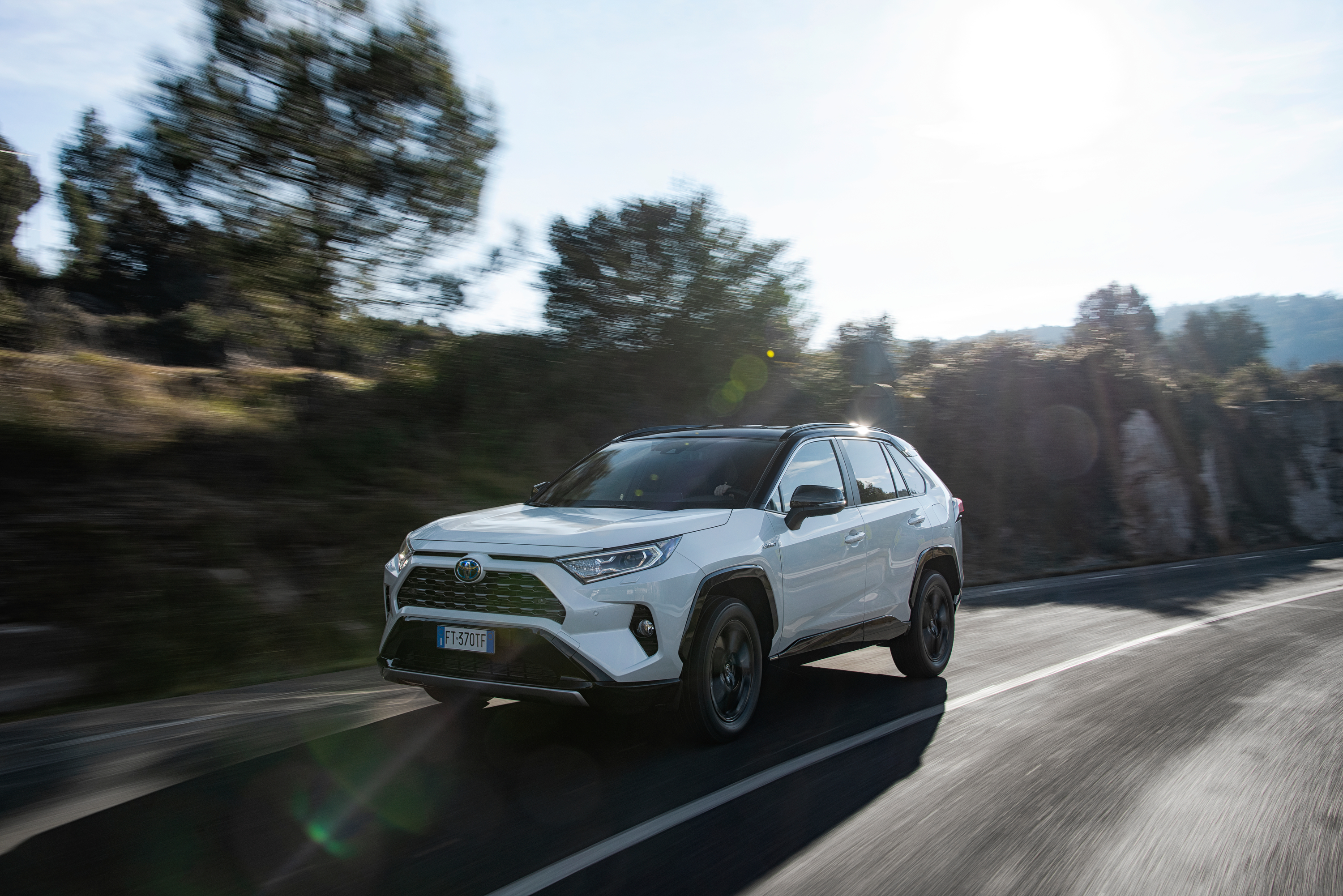 Thankfully, build quality is excellent with the exterior and interior feeling well fastened together. The seats are comfy with oodles of adjustment for the driver - and the rear chairs will tilt back for added comfort.
Real-world practicality is a must for a big SUV, and the Toyota doesn't embarrass itself in this department. There's space for five-up, with masses of leg and headroom for a trio of adults in the rear. There are a couple of cupholders in the middle of the front seats, substantial door pockets, and a cubbyhole near the gearstick. There's also a good-sized storage box beneath the car's centre armrest.
Importantly, the Toyota RAV4's cargo capacity has been boosted by nearly 80 litres – and at 580-litres it's comparable to the new Honda CR-V's boot. Collapse the rear seats and the Toyota's load area provides 1,690 litres of space.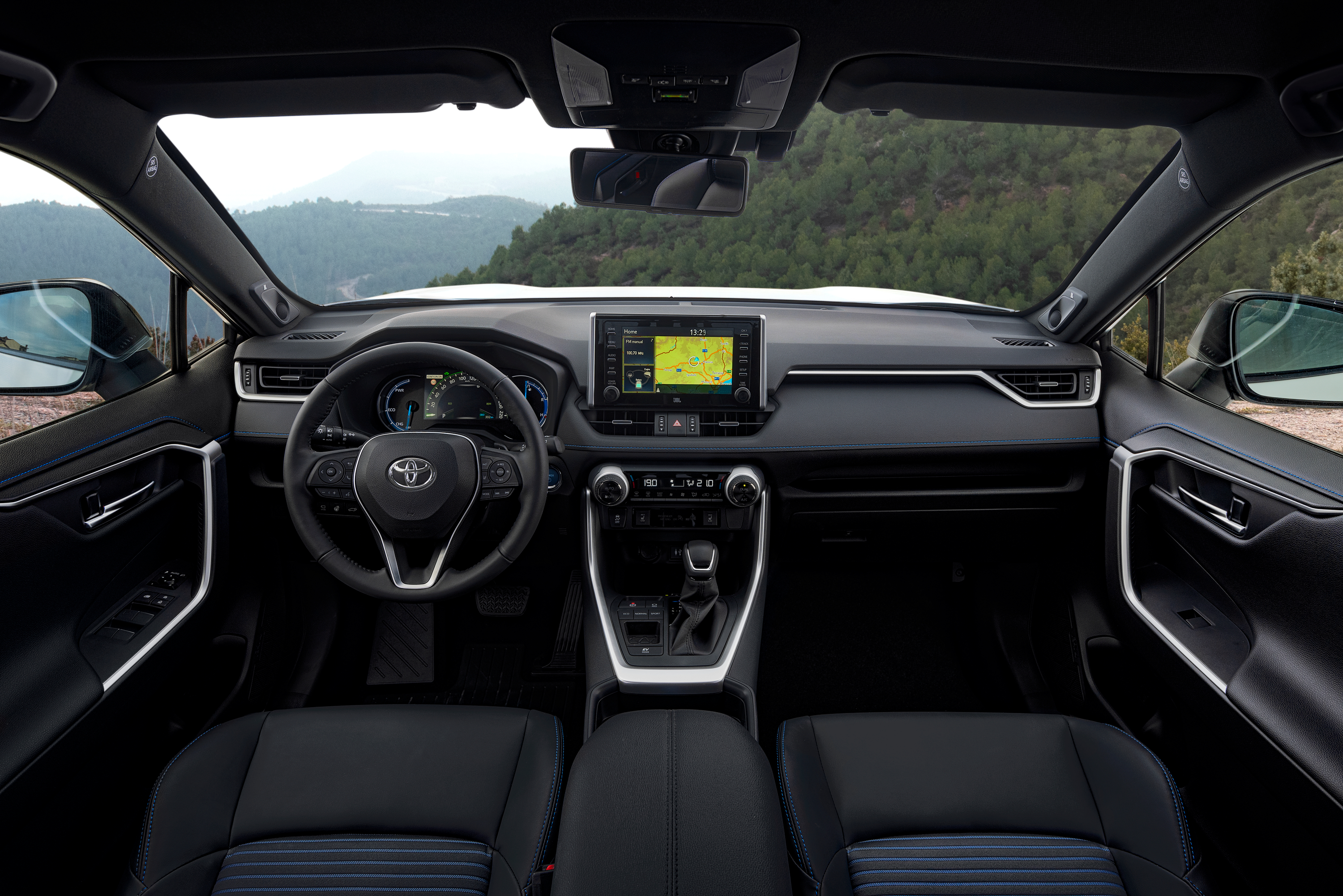 On the road, the all-new SUV supplies a satisfying ride that irons out road defects pleasantly and it should keep everyone content on long journeys. There's a Sport switch by the gear stick, but don't get carried away. It's not a motor that inspires you to drive in an exceptionally athletic manner. The suspension is too soft, so you end up rolling in corners – and the steering is vague.
The petrol engine wails if you do stamp hard on the gas, but the continuously variable transmission (CVT) does its job well enough. Mind you; it adds to the din when you demand power quickly. The Toyota is also plagued by wind noise around the mirrors at speed.
The up-to-date RAV4 is only offered with a petrol-electric hybrid arrangement. The car's combustion engine is a 2.5-litre unit and all models, bar the basic Icon (this can only be acquired with front-wheel drive), come with front-wheel and all-wheel drive. The all-wheel-drive variants contain another electric motor to work the rear wheels, and this enables a degree of off-road motoring.
The Toyota's biggest selling point is its low CO2 emissions; because they are low, business users will fork out less in terms of tax. But the RAV4 will attract non-business types too because it's a big, safe car with lots of kit stuffed into it. Sure, some consumers may not like the hybrid set-up and will want a diesel. Well, they'll be left wanting because no RAV4 oil-burner is ever going to be made. However, other motorists will approve of the hybrid-only engine range's eco-friendliness.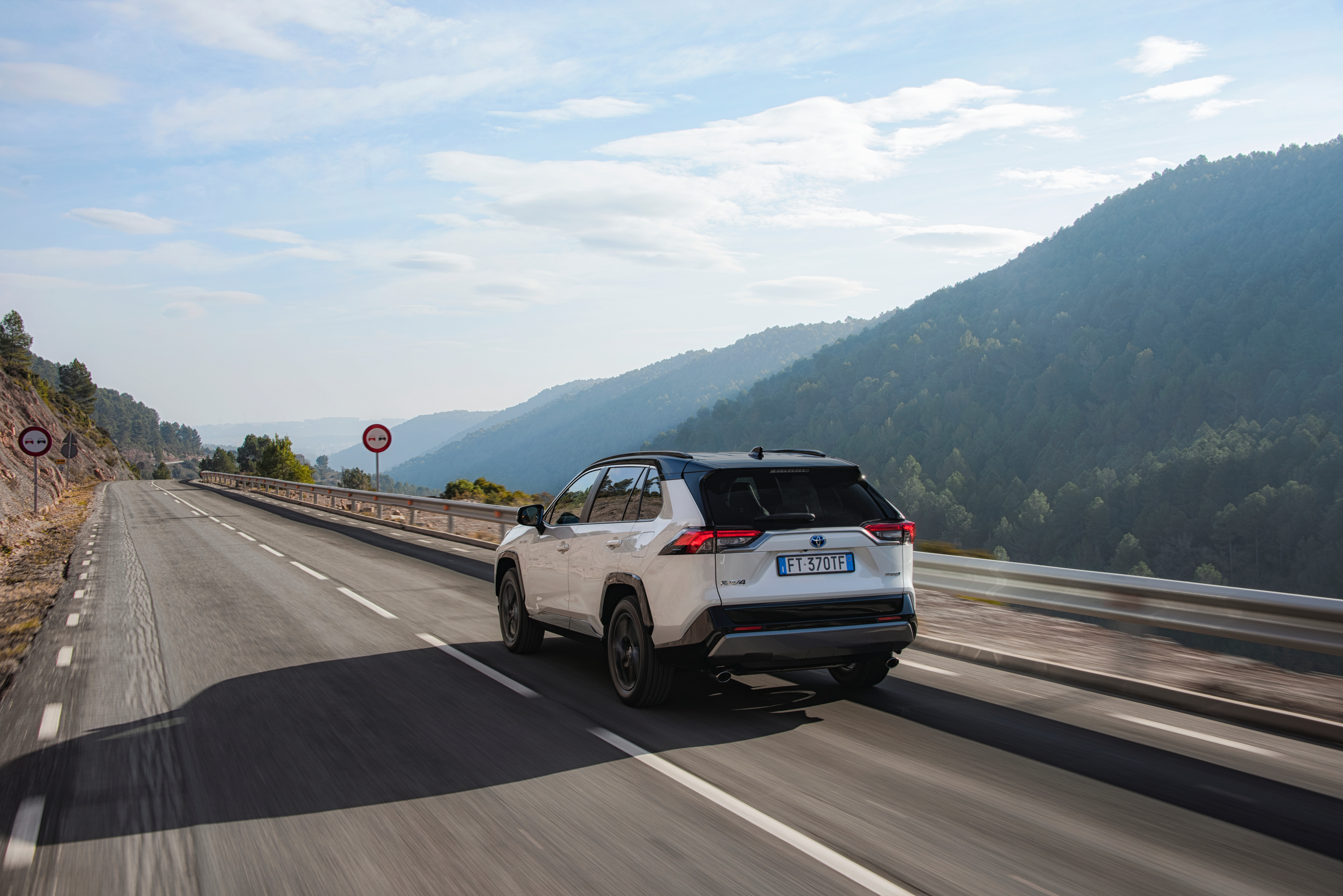 Pros 'n' Cons
· Comfortable √
· Bountiful kit √
· Spacious √
· Efficient to run √
· Noisy X
Fast Facts (New Toyota RAV4 Dynamic FWD – as tested by Tim Barnes-Clay)
· Max speed: 112 mph
· 0-62 mph: 8.5 seconds
· Combined mpg: 49.2
· Engine layout: 2.5-litre 4-cylinder petrol + electric
· Max. power (PS): 218
· CO2: 105 g/km
· Price: £34,400
Read Carcliq's other Toyota reviews: