It's safe to say that the start of 2021 hasn't exactly turned out the way any of us had hoped for. That said, the year is still young and there's plenty to look forward to from the automotive industry with lots of exciting new car launches happening this year. That's why we at CarCliq are giving you the low-down of the top 5 cars that have caught our eye: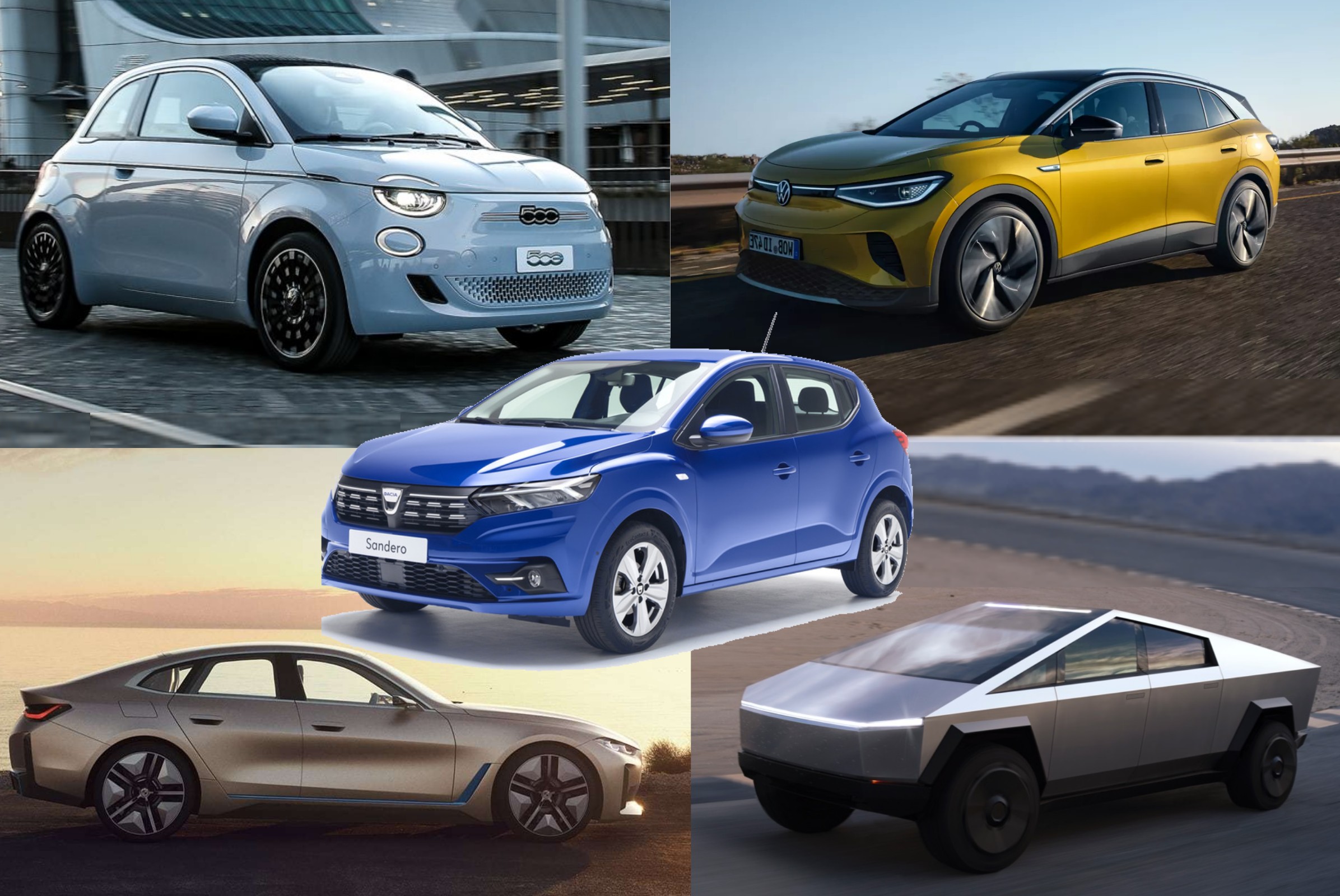 Fiat 500 – With the ever-increasing pressure to reduce carbon emissions, many car manufacturers are slowly phasing out petrol and diesel engines in favour of electric power, and Fiat are no different. The Italian manufacturer are now taking their retro Fiat 500 and offering it with only an electric drivetrain but rest assured this spunky little city car still comes with hardtop and convertible variants.
When it comes to range, the all-new electric Fiat 500 is capable of travelling up to 199 miles on single charge and can reach 80% capacity in 35 minutes on a rapid charger. However, just five minutes charging will provide the EV with 31 miles of range, which - according to Fiat - more than meets the needs of most people's average daily use.
Volkswagen ID.4 – If SUV and electric car sales are anything to go by then Volkswagen could be on to a winner with the arrival of the ID.4. Using many of the components from its smaller ID.3 sibling, the ID.4 promises to be an impressive addition.
Its 77kWh battery offers an official range of 323 miles and comes with both rear and four-wheel drive. Inside, the cabin is high tech with a touch-control heavy interior, it promises plenty of passenger space and retains the same minimalistic interior that can be found in the ID.3. However, with lots of other manufacturers leaping on the electric SUV bandwagon, the ID.4 will need to be something special.
Dacia Sandero – Apart from its affordable price tag, the latest generation Dacia Sandero has had a modern update for 2021, making this one desirable supermini when it comes to value for money.
Sharing the same platform as the Renault Captur and Renault Clio, there's a whole host of new assistance and safety features. There's also the addition of LED headlights, front-electric windows, phone connectivity as well as a touchscreen infotainment system, air-con and cruise control all for under £12,000. While the only engine currently offered will be a turbocharged 1 litre petrol, we fully expect hybrid and plug-in hybrid versions to become available in the near future.
BMW i4 – 2021 sees the continuation of BMW's 'i' range, with the i4 expected to launch later this year. It was previewed early last year in concept form and is expected to be a big seller for the German manufacturer as they expand their electric line up.
According to BMW, the i4 has a range 372 miles – 20 more than its Tesla Model 3 long-range rival and while we're still waiting on full details, we do know the most powerful i4 will produce 523bhp and manage a 0-62mph sprint in just 4 seconds.
Tesla Cybertruck – This futuristic-looking electric pick-up is perhaps one of the most anticipated cars to hit the road. The Tesla Cybertruck will be offered in three versions; a single motor, dual motor and tri motor, with four-wheel and rear-wheel drivetrain options available. With a reported range of up to 500 miles (depending on which version you go for) and an impressive 0-60mph performance of less than 6.5 seconds, the Tesla Cybertruck comes with a compelling price tag to boot, with the entry level model starting at under $40,000.
The arrival of this electric pick-up truck is seriously exciting and while deliveries have been promised for some time this year, we may have to curb our excitement somewhat as it might be a rather optimistic expectation.
So there you have it, just a few of the models expected to arrive this year, but which are you most excited for? Let us know via our social media channels.
Other CarCliq articles that might interest you:
Government Urged To Impose EV Sales Quota
EVs To Get Green Number Plates
New E10 Fuel Set To Be Introduced In 2021
New Year, New You? But What About Your Car
For more CarCliq News, click here.