We've all heard of and are familiar with the likes of FaceTime, Facebook Messenger, WhatsApp and Snapchat for video calling, but these popular apps are posing a real risk to road safety, particularly amongst the younger drivers. New data carried out by the RAC found that almost one-in-five drivers between the ages of 17-24 admit to sending or receiving video calls while behind the wheel.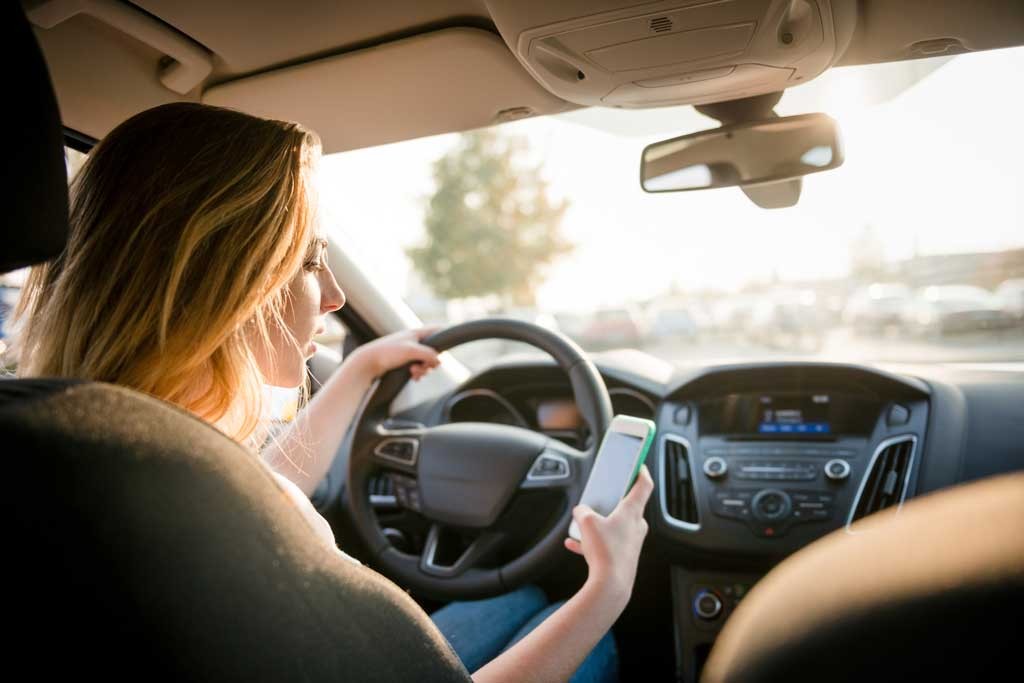 The survey, which saw 3,068 drivers questioned, warned that the increasing popularity of video calling services posed a new and present danger to UK roads. The results found that young drivers between 17-24 are more than twice as likely to make or receive video calls. On average, across all ages of UK drivers, 8% admit to video calling when behind the wheel, while those aged 25-44 are 13% more likely to do so. The findings from the survey also conveyed an equally alarming concern that saw 9% of 17-24 year old drivers admitting to playing games on their mobile phones while driving, making them 3-times more likely to do this compared to the 3% in the wider driving population.
The report found that, behind road conditions, other drivers' use of mobile phones was the second biggest motoring concern identified. The number of drivers making or receiving phone calls on a handheld device when behind the wheel, was up 5% compared to 2019, with some 29% of drivers of all ages confessing to doing this. Meanwhile a third of the drivers surveyed (32%) expressed concerns over the issue while nearly four-in-five people (79%) want to introduce camera technology to catch and apprehend drivers who use their phones illegally while driving. Australia trialled such camera technology for a period of six months and caught more than 100,000 drivers, leading to the technology being permanently introduced at the end of 2019.
Tougher sanctions surrounding mobile phone use while behind the wheel were introduced back in March 2017. The new legislation saw the previous penalty of three points and £100 fine increase to six points and a £200 fine for any driver caught using a handheld device when driving. However, RAC road safety spokesperson Simon Williams said: "Our figures highlight what many drivers already know – that the problem of illegal phone use at the wheel has far from disappeared."
The research carried out by the RAC clearly suggests that renewed focus and effort is needed surrounding mobile phone use among motorists, particularly younger drivers, to bring about a lasting change in behaviour. Inspector Frazer Davey of the Roads Policing unit for Avon and Somerset Police said: "Using a mobile phone while in charge of a car puts you and everyone else at risk. The consequences of allowing yourself to be distracted while you are driving can be catastrophic. It's simply not worth it."
Do you think the UK should introduce camera technology to apprehend drivers who use their phones illegally while driving? Let us know your thoughts via our social media channels.
Other CarCliq articles that might interest you:
Could In-Car Technology Be To Blame For Unchanged Death And Injury Rates
Calls for Change to Legislation of Phone Usage
How To Avoid Using Your Phone Whilst Driving
UK Has Highest Fines in Europe For Hand Held Mobile Use
The Major Driving Offences And Their Consequences
For more CarCliq News, click here.