They're man's best friend and after spending so much time with our furry family members during lockdown, it's only right that they tag along with us. Whether it's a trip to the vet, daily walkies or you're off on a dog-friendly holiday, dog owners need a car that can safely and comfortably transport their beloved pet. From superminis for Chihuahuas to SUVs for the Great Dane, a generously sized and easy-to-access boot will have to be the top priority when it comes to finding a dog-friendly car – depending on the size of the animal in question of course. However, the animal lovers here at CarCliq have made the search process easier for you, putting together a list of the top 5 vehicles that are great for dogs and their owners.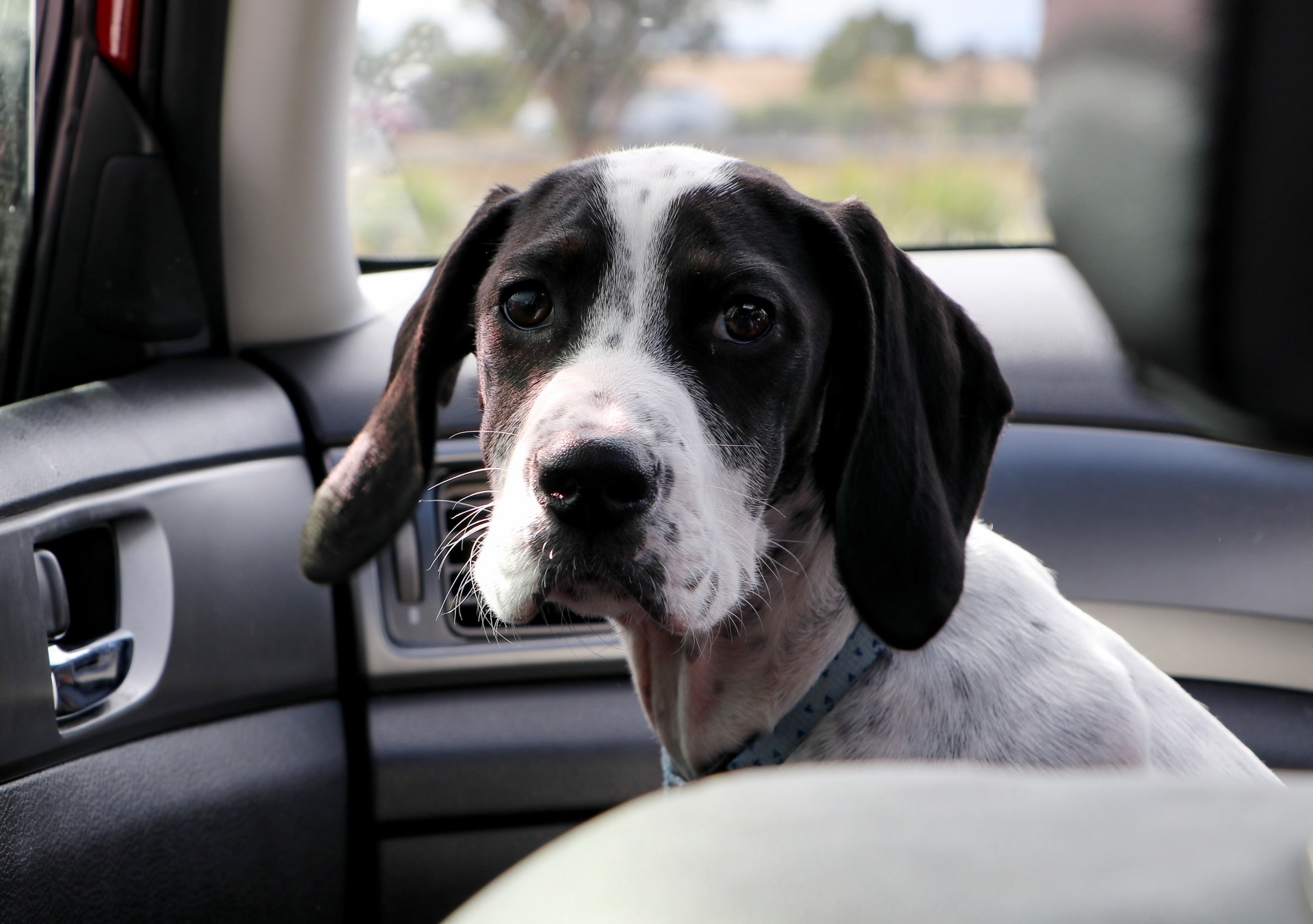 Estate Cars: Typically, estates tend to be boxier and have a more upright rear, resulting in plenty of boot space – ideal for dogs to stretch out and get comfortable. It is for that reason that we recommend an estate car for medium to large dogs.
Skoda Superb Estate: This estate is great if space is what you're after. With a 660litre boot and a very roomy cabin, there's plenty of space for all the family that even the four-legged friend can tag along too! The large boot, with its low loading sill that bigger dogs will have no problem leaping onto, will give pets the space and comfort they for the journey ahead.
Mercedes-Benz E-Class Estate: A premium and upmarket model for a pedigree pooch? Then look no further than the Mercedes-Benz E-Class Estate. Ensuring that your canine companion is comfortable on the long journeys needn't be a worry in the E-Class, with its 640litre boot your pup is sure to have plenty of space. The flat load bay also means that getting your pets in and out will be a breeze - and it's made even easier, as some models are fitted with an air suspension system that can lower the ride height.
SUVs: There's no mistaking these raised-up 4x4s are huge, both outside and in, and are a great choice for families looking for extra space for all passengers - both the human and canine variety. Be mindful that the raised driving position means the load bay of an SUV will be higher from the ground, so it's worth considering whether your dog can jump in unaided or if you'll constantly have to lift them in and out.
SEAT Tarraco: For the larger families the SEAT Tarraco is a spacious 7-seater with a generous boot. When every seat is in place, the Tarraco has 230litres of boot space and while adequate enough, it might be a bit of a squeeze when your dogs are travelling with you – depending on their size of course. However, fold the third-row seats down and you have a 700litre boot which should offer up more than enough space for even the largest of dogs.
Land Rover Discovery Sport: Arguably the most famous SUV brand, Land Rover don't scrimp on space with their models and the Discovery Sport is no different. When it comes to our pedigree pooches, the Discovery Sport has a whopping boot volume of 981litres – but don't be fooled as Land Rover measure load capacity right up to the roof. However, the manufacturer have proved they're pet friendly with their range of Pet Packs as optional extras, that include helpful features such as an access ramp.
Hatchbacks: Whilst the majority of hatchbacks can typically carry most dogs in relative comfort, boot space is often much smaller than what you would get in an SUV or estate car. Hatchback cars will be more than suitable for smaller dog breeds but larger dogs may find the space a little claustrophobic so it's worth measuring the boot before you decide.
Ford Puma: The irony hasn't escaped us, but we couldn't have a pet-related article without mentioning at least one animal-named vehicle, hence the Ford Puma. This compact hatchback with a hint of crossover practicality is great if you have a smaller breed of dog. With a respectable 456litre boot, the Puma makes perfect sense for many owners of smaller and medium-sized dogs and the handy MegaBox storage compartment incorporated in the boot, with its easy-clean, waterproof lining is great for storing all that muddy dog gear.
Cars can be dangerous for our beloved pets and their needs should be considered just like any other passenger's. It may be worth exploring other alternatives such as a travel box or a special harness, as travelling with an unrestrained pet is against the law. When it comes to choosing the right car though, boot space, comfort and the size of your pet should be the main considerations to ultimately keep them and you safe when you're on your travels together.
Are your pets a consideration when it comes to choosing a new car? Let us know via our social media channels.
Other CarCliq articles that might interest you:
Travelling With Your Dog In The Car
Surviving The "Are We Nearly There Yet" Journeys
The UK's Favourite Car Journey Confectionary Revealed
For more CarCliq Guides, click here.