As warmer weather and school holidays arrive, there's no doubt that a large percentage of the population will be getting ready to enjoy a well deserved holiday. Whether it be a trip through the Euro tunnel to France, a ferry crossing to mainland Europe or you're planning on hiring a car abroad, there are several important things you'll need to know about driving outside of the UK.If you plan on taking your own car with you on holiday, both the car and its drivers will need to comply with the rules of the road in every country you pass through on your travels. While there are some quirks in specific countries, following our hints and tips for driving abroad should keep you heading in the right direction (no pun intended!).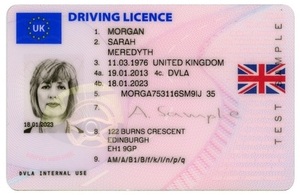 What do I need with me when driving abroad?
Anyone driving abroad must carry the correct documentation, including a full and valid UK driver's license and a passport or national identification card. If you are driving your own car abroad, you should also carry your proof of insurance and proof of vehicle ownership (known as the V5C form).
While it's not compulsory, it is highly recommended that Brits taking a car abroad take out European breakdown cover. A number of new cars come with this from the manufacturer, but if not, it's worth paying for as it will give you the reassurance you won't be left stranded, should the car have a mishap. If you do, the small cost of taking it out will be repaid many times over, saving you from potentially eye-watering recovery bills.
What should I have in my car when driving abroad?
European countries require every occupant to have a reflective warning vest or jacket, which must be worn if you get out of the car at the roadside. These should be accessible whilst sitting in the car. Similarly, a reflective warning triangle must also be carried and positioned behind the car if it breaks down to warn other motorists.
If your vehicle doesn't have a number plate with a blue strip and GB symbol at the left-hand side, you will need to attach a suitable GB sticker or magnet to the rear of the car, where it's easy to spot. Some headlights can be adjusted for driving on the opposite side of the road, but if not, it's necessary to buy a headlight adaptor kit. This consists of temporary stickers which attach to the headlights to prevent blinding oncoming traffic - which is an offence in some countries.
French law requires a breathalyser to be carried, and while digital devices are available, disposable test kits also qualify and can be picked up for just a few pounds. Because driving with faulty exterior lights (including headlights, brake lights and indicators) is illegal in many European nations, a set of spare bulbs is necessary too.
In countries and regions which experience low temperatures in winter, it may be necessary to carry snow chains during winter months, or even have snow tyres fitted to the vehicle (marked with an M&S Mud and Snow emblem on the sidewall). Before heading away, check exactly which laws apply to each country you'll travel in.

Top tips for hiring a car abroad
It's always a good idea to book a hire car in advance. Not only is this less stressful, you will also be able to find the best deal, which can be far cheaper than hiring on the day. Of course, you'll need your driving license, and because the paper part has now been scrapped it's necessary to obtain a 'check code' from the DVLA website. This allows a third party to check your driving license and it's valid for 21 days from the date you generate it.
It's also a good idea to obtain an International Driving Permit (IDP) from the Post Office because it's recognised globally and can make life easier when hiring a car or if you are stopped by the police. But, it's important to note that while an IDP can be used alongside your license, it doesn't replace it.
Top tips for driving abroad
Driving abroad can be a great pleasure, but it's important to know what to expect. In most foreign countries you will be driving on the opposite side of the road, and therefore it's particularly important to be cautious when using roundabouts and junctions until you are used to the flow of traffic. If you hire a car abroad, it will most likely have left-hand-drive too, so the steering wheel will be in an unfamiliar place.
Speed limits will typically be in kilometres per hour rather than miles per hour (although the US is a notable exception), and your own car may be fitted with a setting to change to metric units in the instrument gauges and navigation.
Toll roads are far more common abroad than they are in the UK, so it's important to plan how much a journey will cost and ensure you have cash in the local currency or a card able to pay the required fee. Tolls in Europe generally require you to stop and take a ticket at the beginning of the route and then submit it at the end and pay the required toll.
The law on drink driving varies and some countries have far stricter rules than the UK, with severe penalties for lower blood-alcohol limits. Check the laws in the country you are driving in, and if in doubt, avoid consuming alcohol altogether or find alternative transport.
Some countries (including France) do not allow equipment designed to alert you to police speed traps (known as radar detectors), while others like Austria and Luxembourg do not permit dashboard-mounted cameras, which record other road users.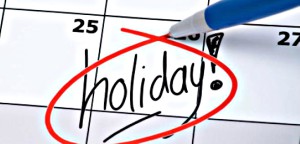 And lastly... remember to have fun and enjoy your holiday!
For more CarCliq guides
click here