Car journeys and sweets go together like fish and chips or salt and pepper – you simply can't go on a long trip without some sugary goodness to munch on along the way right? Whether it's to stave off the feeling of being peckish, boredom or even just a sugar-fuelled boost to keep you going, it had us wondering just what are the UK's go-to treats. From hard-boiled to chewy gummies, we take a look at some of the top choices you simply can't go without on those long, boring journeys.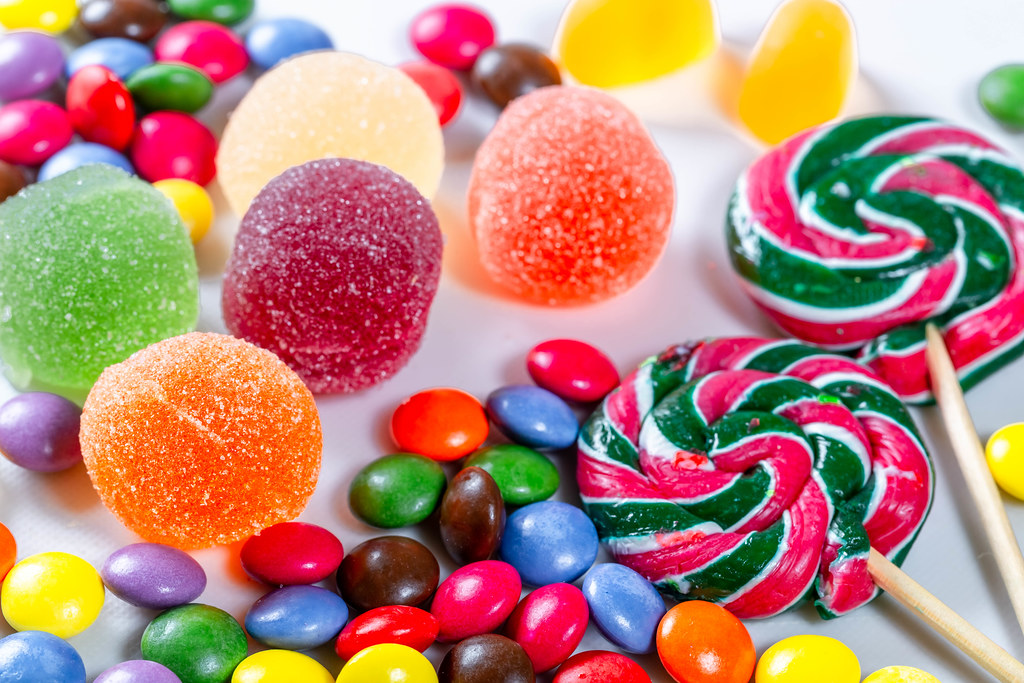 Wine Gums: A particularly popular treat favoured amongst many motorists undertaking a long journey – and a personal favourite of ours. These chewy fruity treats are great for along the way with a wide variety of flavours to satisfy just about everyone.
Top Tip: Try taking one every 30mins – not only will it keep you going and give you something to look forward to but you'll be whiling away the hours before you know it!
Mints: Ask just about anyone for a mint and we're sure you'll be offered some form of minty variety. From Polos and Tic-Tacs to Humbugs and Mint Imperials there's plenty to choose from and are another popular travel companion amongst drivers. Not only do they refreshen breath, but they tend to last for a long time - unless you're the type to crunch them into bits, allowing you to savour each bit of this minty treat.
Starburst: Otherwise known as Opal fruits depending on who you ask. These tasty treats are another great contender with plenty of flavours to choose from – although if you're travelling alone we'd advise to avoid these given how fiddly the wrappers can sometimes be. These box-shaped candies are great any time of year but on a cold day be prepared to be chewing for quite some time!
Hardboiled sweets: The perfect treat for soothing that dry throat after travelling for two hours, but the most traditional British travel sweet favoured by drivers is Simpkins. This tin of assorted hard treats not only adds a touch of nostalgia to your trip but ensures you won't have any empty sweet wrappers littering your car.
Another classic hardboiled candy favourite for on the long journeys was rhubarb and custards, the sugar coated confectionary providing drivers and passengers with a much needed sugary boost.
Haribo: Voted the nation's favourite sweet, it's hardly surprising that this one's a preferred choice on long journeys. A mixed bag of these chewy gummies are sure to add some variety, particularly on those long stretches of motorway and there's bound to be a favourite in there for everyone – you simply can't go wrong with a bag of Haribo.
Top Tip: To prevent boredom setting in on those long road trips – particularly if you're travelling with children, why not play a little game and see who can keep their sweet the longest; no sucking or chewing, just let it melt on your tongue and see who's the last man standing!
So there you have it, some of the UK's favourite sweets for enduring the long journeys. While these tasty treats may be great at satisfying your sweet tooth along the way, don't forget to keep a pack anti-bacterial wet wipes in the glove box as they'll come in handy for those sticky fingers – particularly if you're travelling with children.
Other CarCliq articles that might interest you:
Surviving The "Are We Nearly There Yet" Journeys
Entertaining Child-Friendly Apps For A Car Journey
8 Essential Car Checks To Carry Out
For more CarCliq News, click here.