With more than 13 million Brits opting to use their vehicle, flocking to the coast for a post-lockdown summer staycation, we know long distance journeys can be stressful, particularly if you're travelling with children. Not only are you the driver or navigator, you're DJ, provider of snacks and entertainer all rolled up in one, but how many times are you going to hear "are we nearly there yet?" Just a few we're willing to bet. That's why we're proving you with some of the latest advice from IAM RoadSmart with useful tips for making sure everyone makes it through the journey without any family fallouts.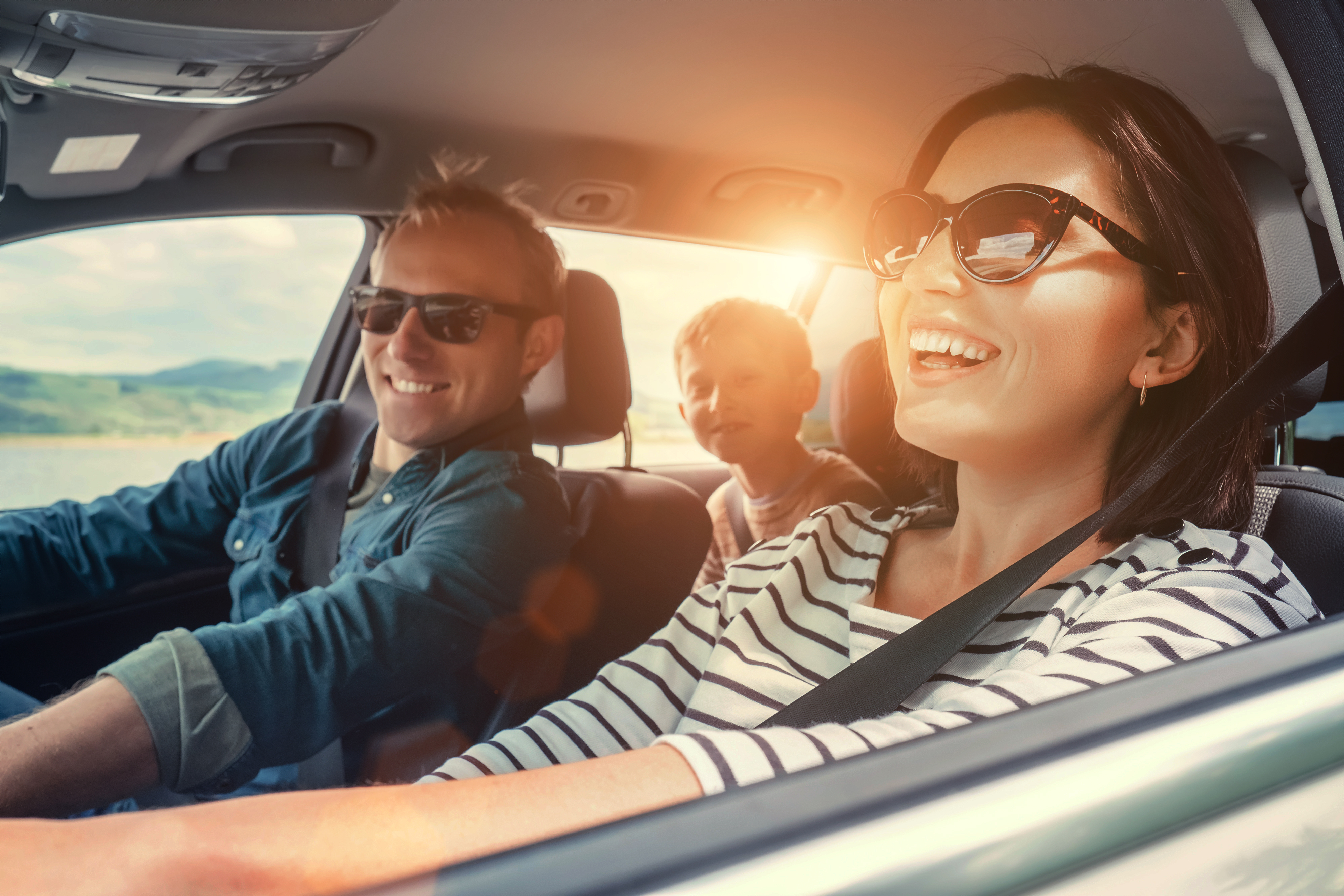 Take a break: Try to plan your stops at fun places where possible, so everyone can get out of the car and release some of that built-up energy. Some motorway service stations have children's play areas, if none of those are on your route then it may be worth looking at other places with a play area, just off the motorway. A break where children can run around is much more fun than a stop with nothing that interests them.
Stay connected: For the teens who can't be separated from their smartphones, check out free Wi-Fi hotspots and consider budgeting some extra data for the journey. Keeping them entertained means you can concentrate on the road ahead. It's important to remember that your youngsters won't consider the consequences that come with distracting the driver, and with their natural ability to work the latest technology why not let them take the stress out of operating the infotainment system.
Another top tip is to remember the charging lead and adaptor for the car if necessary to avoid the nightmare of a dead phone battery.
Manage expectations: A family trip or holiday can be very exciting to children but be mindful that excitement can quickly turn to the dreaded "are we there yet?" if you don't prepare.
Boredom is one of the worst things about a journey for children, so try and give them something to do. Involve them in the journey if you can – we all remember as a child counting caravans or a certain colour or make of car; why not give this a try.
Technology can also help to entertain, if your children can be entertained with a programme to watch or an electronic game to play, it's worth downloading them before you set off. Remember: if children are occupied they aren't distracting the driver.
Dress appropriately: Comfy clothes and layers rather than a big jumper make it easier for your little ones to keep comfortable and, depending on the age of your children, easy access to a change of clothes might be a good idea.
Safety snacks: If you are taking drinks and snacks for the journey choose them carefully, you don't want to risk a choking situation or anything too sugary that boosts energy or makes them feel sick.
Be Prepared: Travelling with a full car including luggage, kids and possibly even the family dog can be very stressful however those worries need not materialise if you give yourself plenty of time to plan, pack and prepare. Think about what you might need to reach on the journey and keep these things to hand. If your children are old enough, involve them in gathering what they might need and share responsibility when it comes to the packing.
Four-Legged Friends: If you have a furry member of the family with you, a good walk before you leave is essential along with plenty of stops along the way. For more advice on travelling with pets, click here.
Rebecca Ashton, Head of Policy and Research at IAM RoadSmart advises that: "Before any journey it's important to remember to do your vehicle checks. If you're planning on leaving early to get a head start on the traffic, it's always worth considering doing them the night before you set off. Finally check the route on the morning of your journey for any unexpected road closures or delays. Being prepared is the best way to start off your trip."
Travelling with children needn't be a hassle with a bit of know-how and our helpful guide ensures that you too can enjoy your trip from the moment you set foot in the car.
Other CarCliq articles that might interest you:
8 Essential Car Checks To Carry Out
Car Seats
Entertaining Child-Friendly Apps For A Car Journey
Bank Holiday Driving Tips
Driving Abroad
For more CarCliq Guides, click here.