As we are becoming more technologically advanced throughout the years, this has dramatically improved safety mechanisms within car production – Autonomous Emergency Braking (AEB) being one of them.
But wait? What is AEB and how does it work? Don't worry, here at
CarCliq
we're going to go into detail about how AEB works, but also the benefits of implementing this technology into today's automotive industry.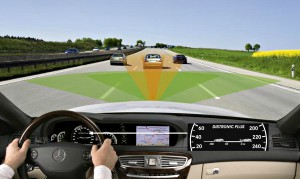 What is Autonomous Emergency Braking?
Autonomous Emergency Braking is a safety system built into a car which has the role to monitor traffic and road conditions ahead for any signs of a collision occurring.
AEB is advanced, as it can give a driver pre-warning if there is an upcoming danger approaching them by applying the brakes if they don't respond within due time.
As it stands, only a fifth (21%) of new vehicles come with AEB fitted as standard, with 27% offering systems as optional extras for an additional cost – typically if it's in a safety package it will be an additional £1,300. However, if it's a simple 'city' version it can cost as little as £200.
What else can Autonomous Emergency Braking be called?
Depending on the manufacturer, AEB technology can be featured across their model range under a different name.
Here are few examples:
If you are looking for a car that includes AEB or wants it included as an additional extra, we advise you ask the car dealership or research under the manufacturer's model specification.
How does Autonomous Emergency Braking work?
Each AEB system differentiates depending on the car's make and model and within this technology's current state – certain systems are more sophisticated than others. Although, all systems work with the same purpose.
Autonomous Emergency Braking systems use Lidar (light detection and radar) or camera sensors, or some are a combination of both – all of which are used to help prevent accidents from occurring.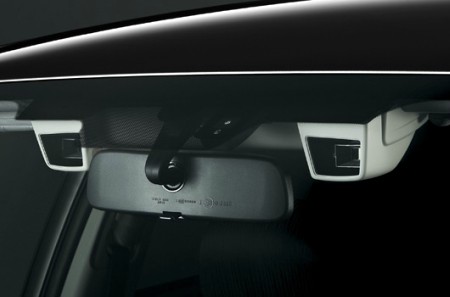 Through these elements, information is gathered together from the drama on the car's travel speed and trajectory. These aid the AEB system to make the decision of whether a hazardous situation is progressively becoming dangerous.
When an AEB system detects a potential situation, the majority of systems will first attempt to warn the driver that action is needed. If the driver doesn't choose to act on it and the AEB system expects a collision to happen, the brakes will automatically be applied.
What are the benefits of Autonomous Emergency Braking?
It reduces the speed if it detects a potential collision may happen
It will save you money on car insurance, due to it lowering the risk of a collision
Overall reduction of rear-end crashes
What research has been done to test Autonomous Emergency Braking?
A 2015 study made by The European New Car Assessment Programme (Euro NCAP) and Australasian NCAP found that AEB led to a 38% reduction in real-world rear-end crashes.
Researchers from the University of Adelaide gathered findings from a total of 104 crashes, in which they found AEB could have reduced fatal collisions by 20-25% and the likelihood of injury by 25-30%!
To conclude, will Autonomous Emergency Braking be fitted as a standard in the future? Steps are being made to ensure AEB will become a standard on all cars produced in the near future, as it's been stated by Euro NCAP that they will no longer give a five-star rating to any car produced without AEB.
For more CarCliq guides click here.