The Citroen C3 Aircross makes the move from traditional hatchback/MPV to Crossover SUV. Sharing the same platform and running gear with the standard C3 hatchback the new Aircross is raised up with more rugged and refined styling for capability in harsher conditions/off-road. It has an instantly likeable character with the curvaceous body lines which is very different from the angular styling of many rivals like the SEAT Arona, Volkswagen T-Cross and BMW X2. Alongside the unique styling like with the standard C3 Citroen also offers the Aircross with over 90 exterior colour combinations which can be continued into the interior design creating a truly personalised car.
While the C3 Aircross only comes with a choice of 2 engine options, either a 1.2-litre three-cylinder petrol engine or a 1.6 diesel there are multiple different power variants available for each. The 1.2 PureTech engine comes in 82hp, 110hp and 130hp variants with the two lower powered options getting a five-speed manual gearbox as standard and the more powerful 130hp version getting a six-speed box. If you want an automatic there's a six-speed self-shifter available with the 110hp engine. The BlueHDi diesel offers a 100hp variant which has a five-speed manual gearbox or a 120hp option which is fitted with a six-speed manual; but unfortunately there's no automatic available with the diesel. The most frugal C3 Aircross on paper is the lesser of its diesels, which returns official combined fuel economy of 70.6mpg and CO2 emissions of just 104g/km.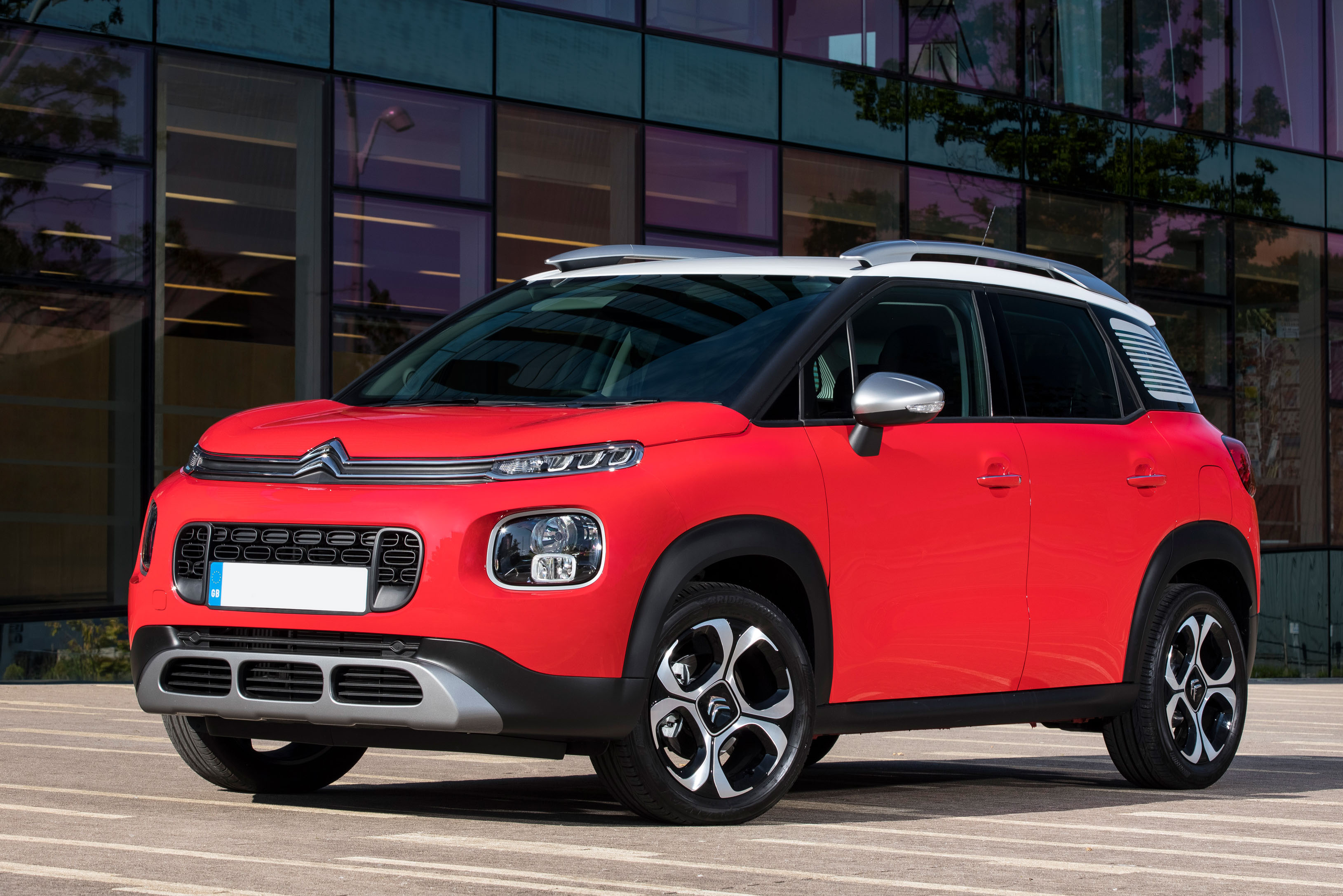 On the move the Citroen C3 Aircross feels just like a slightly larger, taller version of the C3 with extra height helping to smooth out the majority of bumps in the road; something which needed improvement on the standard C3. It shows decent resistance to pronounced body roll, and while the steering is far from communicative, it's direct enough for you to learn to lean on it. More meant for cruising at lower speeds it is not the type of car that you'll get a great deal of enjoyment from driving at the limit, but should you carry excessive speed through corners the understeer will at least be predictable. The C3 Aircross isn't designed for serious off-roading since no version can be had with four-wheel drive. Instead, Citroen offers its Grip Control switchable traction control system with mud and snow tyres that help boost the car's ability on sand, snow or rough terrain. It's basically an advanced stability programme that can be altered depending on the surface you're driving over and it includes a hill descent setting that will take the car down steeper slopes at a gentle easily controlled speed.
On the inside the Citroen C3 Aircross is quite a nice and quirky place to be with colourful highlights and curved designs matching the exterior of the car. The seats are quite broad and high positioned giving you a good view over the dashboard; although may be an issue with taller drivers/passengers. With the mid-range Feel specification you get DAB digital radio, Bluetooth connectivity and Mirror Screen with Apple CarPlay and Android Auto to hook up your smartphone. Citroën Connect satnav doesn't get included until you reach the top-of-the-range Flair mode which is around £1800 more. While you get a decently sized 7-inch touchscreen infotainment system that's easy to use it is not particularly responsive or graphically advanced, certainly when compared with the technology offered by rivals. In further comparison to rivals the Aircross excels on interior space with 410 litres of boot space with the rear seats up, 1289 litres with them folded flat and even the option to fold the front passenger seat completely flat.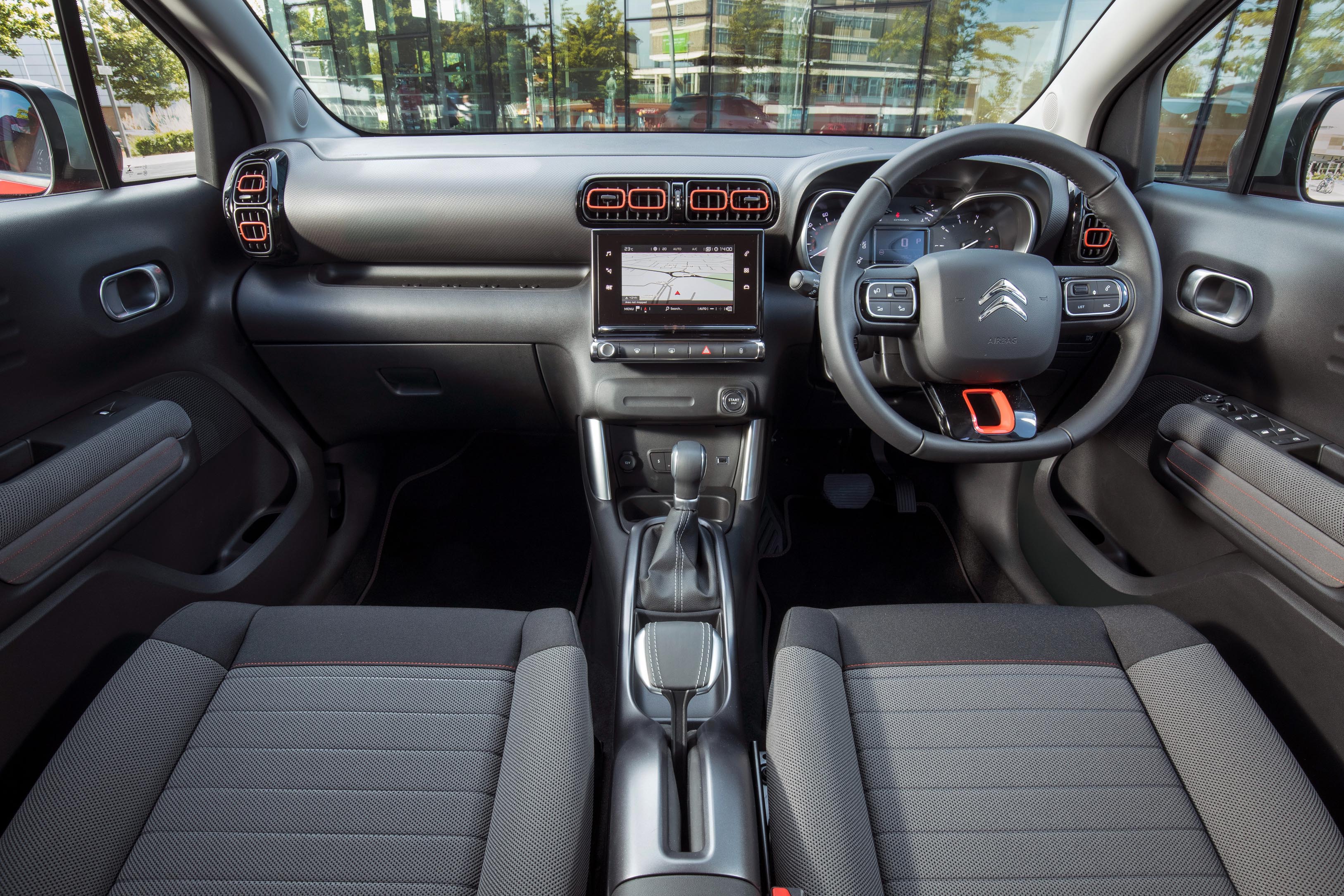 Citroen is pitching the C3 Aircross as a larger more upmarket vehicle than the C3 hatchback which means list prices are a bit higher than they are for the regular C3, although the starting figure for the most basic Touch edition of the Aircross (available only with the most modest petrol engine) is still low compared with many of the car's rivals. While the Aircross may lack the sophistication, performance and interior quality of rivals like the SEAT Arona and Volkswagen T-Cross its got plenty of visual charm, competitive fuel economy and is very practical. If you driving pleasure isn't a top priority then the Citroen C3 Aircross is certainly worth a look being capable for whatever your daily life might throw at you!
Pros 'n' Cons
• Styling √
• Interior Space √
• Build Quality X
• Performance X
• Handling X
Fast Facts
(Citroen C3 Aircross Feel BlueHDi 100)
• Price: £17,220
• Max speed: 109 mph
• 0-62 mph: 12.8 seconds
• Range: 70.6 MPG
• Engine layout: 1.6-Litre diesel
• Max. power: 98bhp
• CO2: 104g/km
Let us know what you think about our Citroen C3 Aircross review via our social media pages.
Interested in buying a used Citroen C3 Aircross? click here
Read more Citroen Reviews here:
For more CarCliq Reviews click here