Gran Coupé models have been around for a while, what with the introduction of the BMW 6 Series Gran Coupé back in 2012, and since then, BMW have added to the range with 4 Series Gran Coupé and 8 Series Gran Coupé models and it would seem that BMW are applying the Gran Coupé moniker to the 2 Series range. Essentially the BMW 2 Series Gran Coupé is a saloon version of the 1 Series hatchback and, as the name suggests, has been badged a four-door coupé.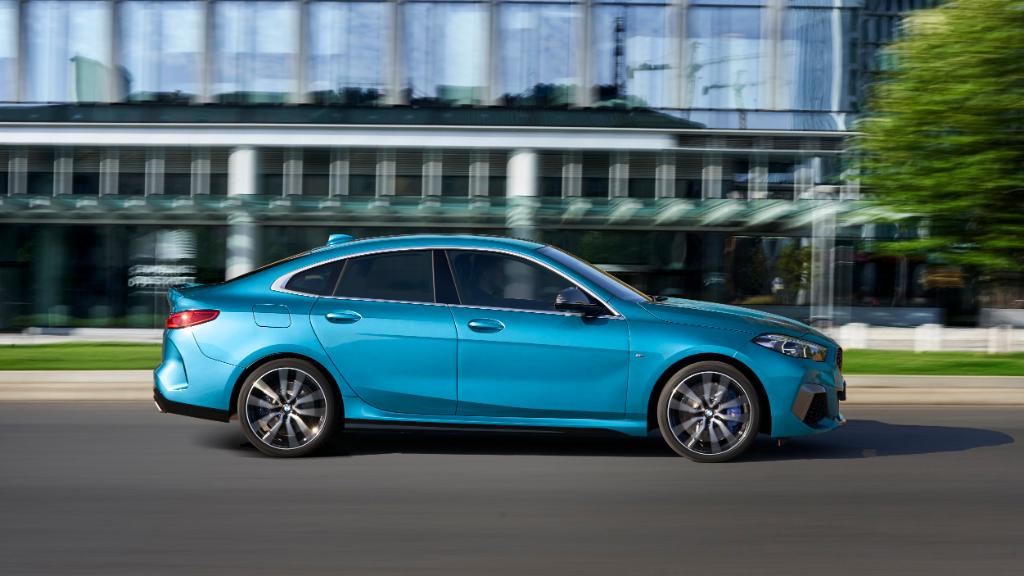 Apart from its sporty style and added practicality of four doors rather two - as is customary with coupés, underneath the 2 Series Gran Coupé shares the same platform as the 1 Series and will be available in front-wheel drive or four-wheel drive when it's launched in the spring. There will be three engine options available; the 218i model that comes with a 1.5litre, 138bhp petrol engine, the 220d with a 2.0litre, 187bhp diesel engine and at the top of the range, there's the M235i xDrive, a powerful 2.0litre, 302bhp petrol engine. The range topping model will surge to 62mph from standstill in under 5 seconds, reaching a top speed of 155mph, matching its Mercedes AMG CLA 35 rival when it comes to pace, but can't quite compete with the quicker CLA 45 S. While the entry level 218i can manage a respectable 7.5 seconds from 0-62mph and is offered with a six speed manual gearbox whereas the 220d and M235i come with an eight speed automatic only.
Regardless of which version you go for, the 2 Series Gran Coupé handles well; it's extremely responsive and easy to manoeuvre, feeling precise and agile on the road. There are three types of suspension available: standard, M Sport and adaptive all of which are slightly softer than that of the 1 Series, but do little to affect the overall feel and enjoyment of driving the 2 Series Gran Coupé. On the road, the Gran Coupé is comfortable over bumps and manages to stay comfortable on ragged surfaces even with the M Sport suspension. As for the interior, the Gran Coupé does well to reduce outside noise, it does generate some wind and road noise, but it's much quieter than a Mercedes CLA, which has a lot more suspension noise.
On the inside, the Gran Coupé is almost identical to that of the 1 Series and is typically driver orientated with easy to reach buttons. Forward visibility is good, but the thick front pillars can make things a little awkward when stopped at a junction. However rear view vision is somewhat compromised due to the sloping roofline but with front and rear parking sensors fitted as standard, along with a rear view camera, manoeuvring shouldn't be a problem. Throughout the cabin, there's lots of soft-touch plastics and metal-effect trims dotted about. The Gran Coupé is available in two trims; Sport and M Sport, with 17inch alloy wheels, front & rear parking sensors, two-zone automatic air-con, BMW Live Cockpit Plus and Active Guard Plus with Lane Departure Warning fitted as standard. Going for the pricier M Sport trim will include heated leather seats, 18inch wheels, a sportier steering wheel and a larger multimedia display screen.
Due to the sloping roofline, the Gran Coupé is a little restricted when it comes to space in the rear, particularly when it comes to those over 6 foot. While there's plenty of space for children, passengers approaching six feet or taller will need to duck when climbing into the rear but will find that there's plenty of knee room once inside. Unfortunately the same can't be said for headroom and taller passengers may find their head brushing the ceiling if they lean back against the headrest. Boot space is decent, offering 430litres – that's more space than what you'd find in a 1 Series and is just 50litres less than the larger 3 Series.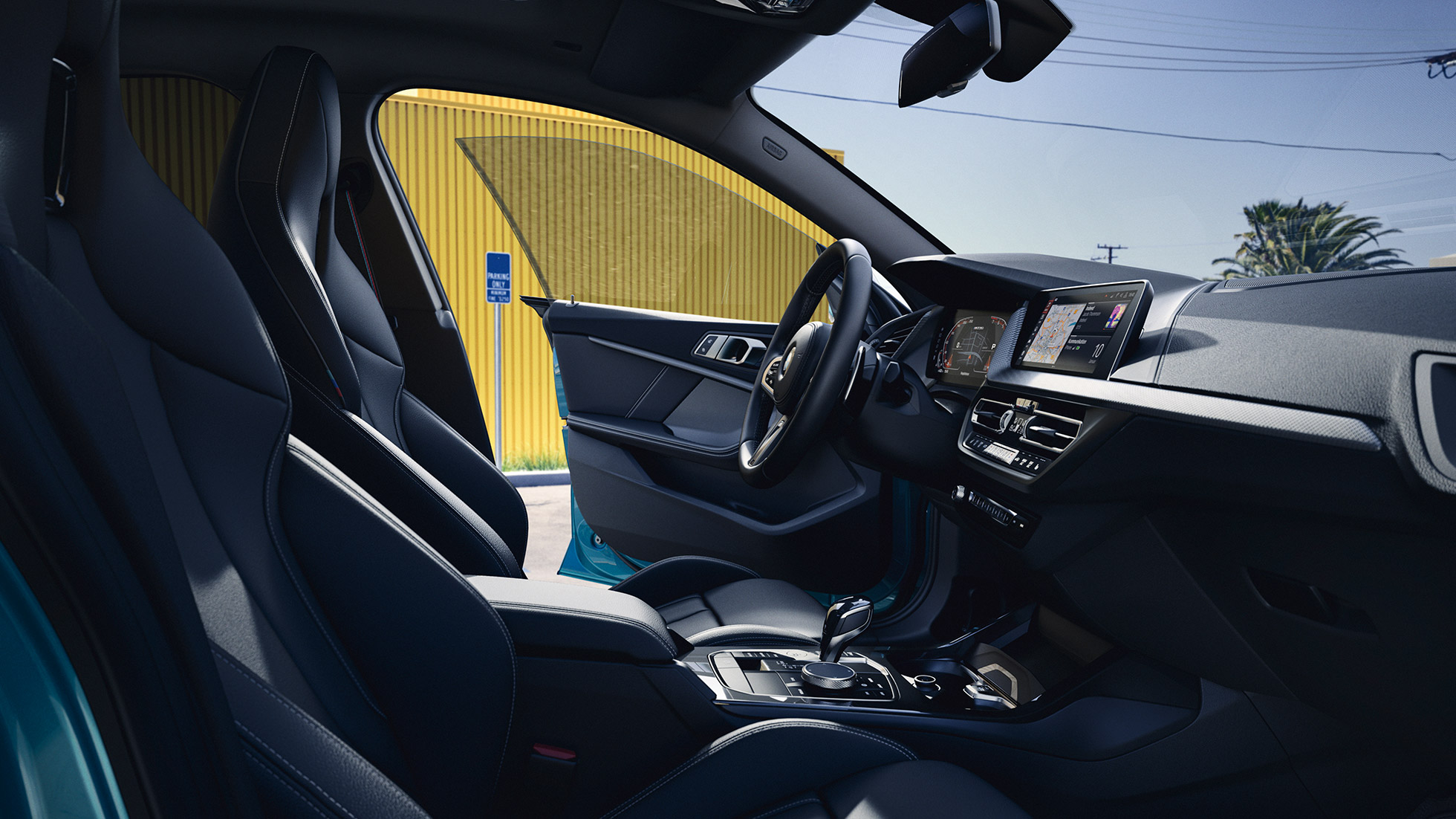 Should you buy one? If you're a fan of the 1 Series then you'll more than likely be a fan of BMW's 2 Series Gran Coupé too. Not only does it share most of the strengths of the 1 Series; the same platform, interior styling and dashboard layout, along with the same intuitive iDrive infotainment system, the 2 Series Gran Coupé handles well, offers great ride comfort and doesn't cost that much more than its sibling. In a nutshell, the Gran Coupé is a saloon version of the hatchback, and will appeal to anyone wanting to retain the great driving features associated with the 1 Series, but wants the sleek and sporty style of a coupé with the practicality of a four-door.
Pros 'n' Cons:
• Handling √
• interior √
• Engine range √
• Rear Head Space X
• Visibility X
Fast Facts:
(BMW 2 Series Gran Coupe 218i)
• Price: £25,815.
• Max speed: 133mph
• 0-62 mph: 8.7seconds
• Range: 47.1mpg
• Engine layout: 1.5litre petrol engine
• Max. power: 138bhp
• CO2: 125g/km
Interested in buying a used BMW? Click here.
Other BMW Reviews that might interest you:
For more CarCliq Reviews, click here.