The BMW X2 M35i brings another competitor to the small performance SUV/crossover market against rivals such as the SEAT Cupra Ateca and Audi SQ2; aiming to bring the best of the hot hatchback to premium crossovers. Being the smallest and sharpest SUV offered by BMW the X2 M35i suits the M-Division enhancements well with greater driving pace and precision than the standard models despite not being a fully-fledged M-Division car.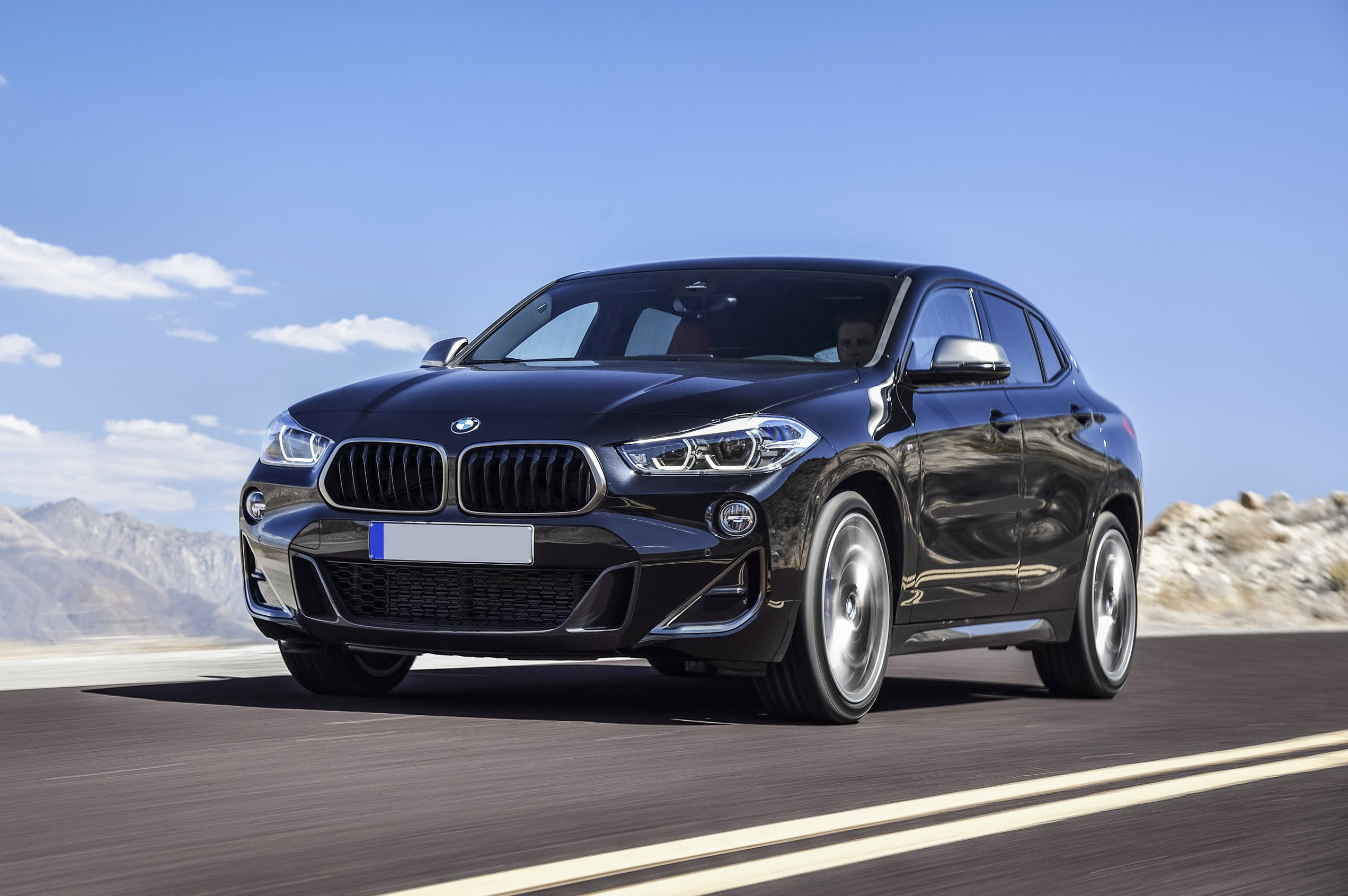 It gets the same 2.0-litre turbo petrol engine mated to the same intelligent xDrive set-up. Over the standard X2 the M35i variant also has a variety of upgrades including styling tweaks, M Sport suspension, a mechanical limited slip-diff as well as a refined 8-speed transmission and even launch control! Like its main rivals there's about 300bhp on tap, plus a respectable 0-62mph time of around five seconds. However, unlike its main rivals, even the cheapest 2019 BMW X2 M35i has prices starting from £43,315 which is around £6k more than the Audi and almost £7,500 more than the SEAT.
The steering is precise but doesn't have as much feedback as you'd like. The ride is reasonable in Comfort mode but is quite stiff for UK roads and potholes in Sport while body roll is controlled well by the lower stance. With some rivals being more comfortable the driving experience of the X2 M35i can be more of an occasion with the more authentic exhaust noise when you really get some open roads.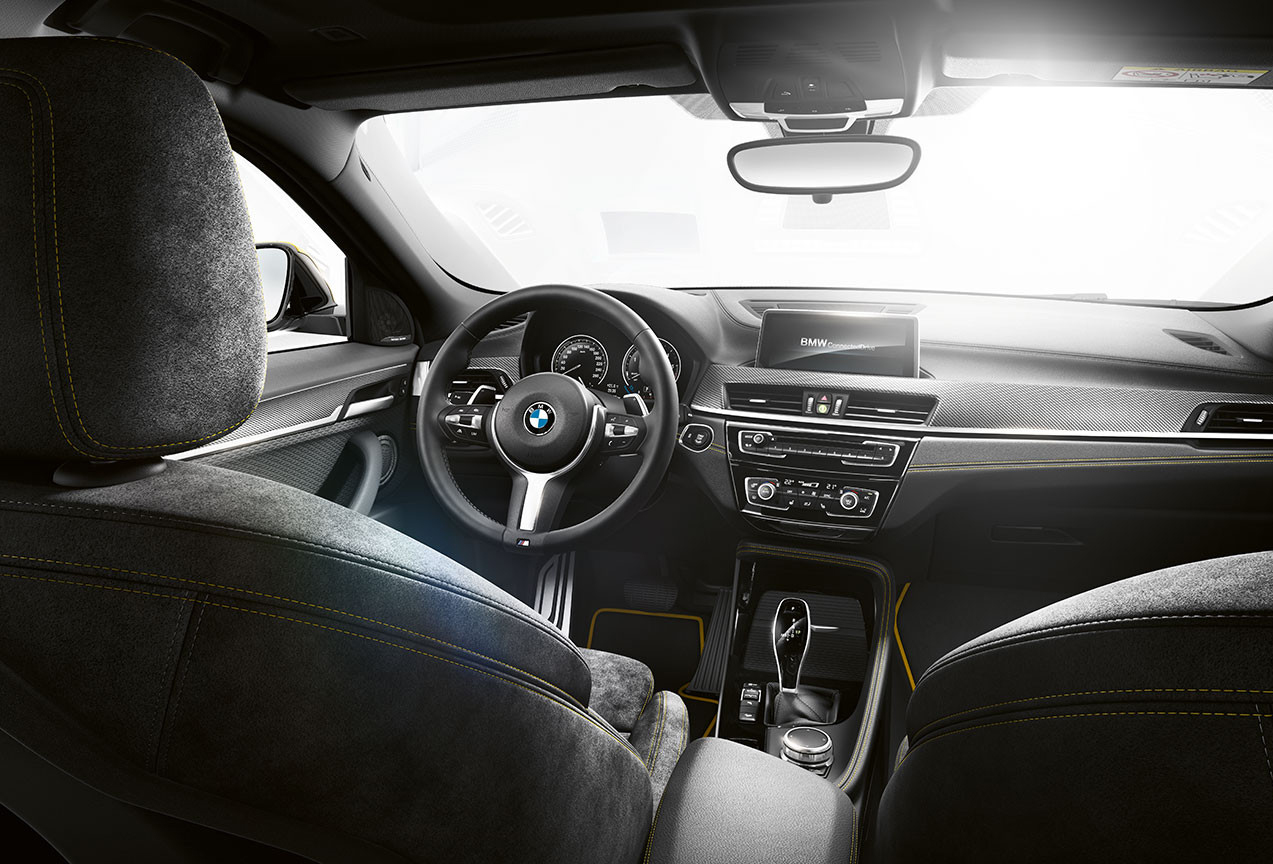 The interior of the X2 is a nice place to be with a high-quality finish and materials. The infotainment system is implemented into the dashboard well with a good balance of touch screen and tactile buttons. BMW's ConnectedDrive system is also available for drivers wanting to connect their smartphones for both entertainment and informative applications. Over the standard X2 the M35i is given M Sport seats, M Sport seatbelts, front seat heating, cloth/alcantara upholstery and an aluminum foot rest. There are also a couple of interesting optional extras available which include interior ambient lighting and a heads-up display. In the back the 470-litre boot is a decent size with the rear seats also folding down for further storage but overall there won't be much more space than your average hatchback.
Should you buy one? The 2019 BMW X2 M35i is a good option if you're looking for an "all-season" hot hatchback with a bit more ground clearance with the sportiness and M Sport upgrades certainly adding to the experience; it's not your typical sluggish SUV! However in comparison to rivals there is a big difference in price with the X2 being a lot more expensive and slightly less well equipped on the inside. So while it may not be the bargain choice the BMW M35i is certainly a good option to consider and brings the more premium feel that was missing on the standard X2's.
Pros 'n' Cons
• Styling √
• Performance √
• Interior √
• Ride Comfort X
• Price X
Fast Facts
(BMW X2 M35i)
• Max speed: 155 mph
• 0-62 mph: 4.9 seconds
• Range: 33.6 MPG
• Engine layout: 2.0-Litre Turbocharged Petrol
• Max. power: 302bhp
• CO2: 158 g/km
• Price: £43,315
Let us know what you thought about our 2019 BMW X2 M35i review via our social media channels.
Interested in buying a used BMW X2? click here
Read our Other BMW Reviews:
For more CarCliq Reviews click here