Last year we reported that Transport for London had announced plans to implement a 20mph speed limit to 8.9km of its roads to reduce road danger and provide consistency for drivers. A year on and we want to know just how much of an impact this has had on reducing the number of deaths and serious injuries sustained on London's roads.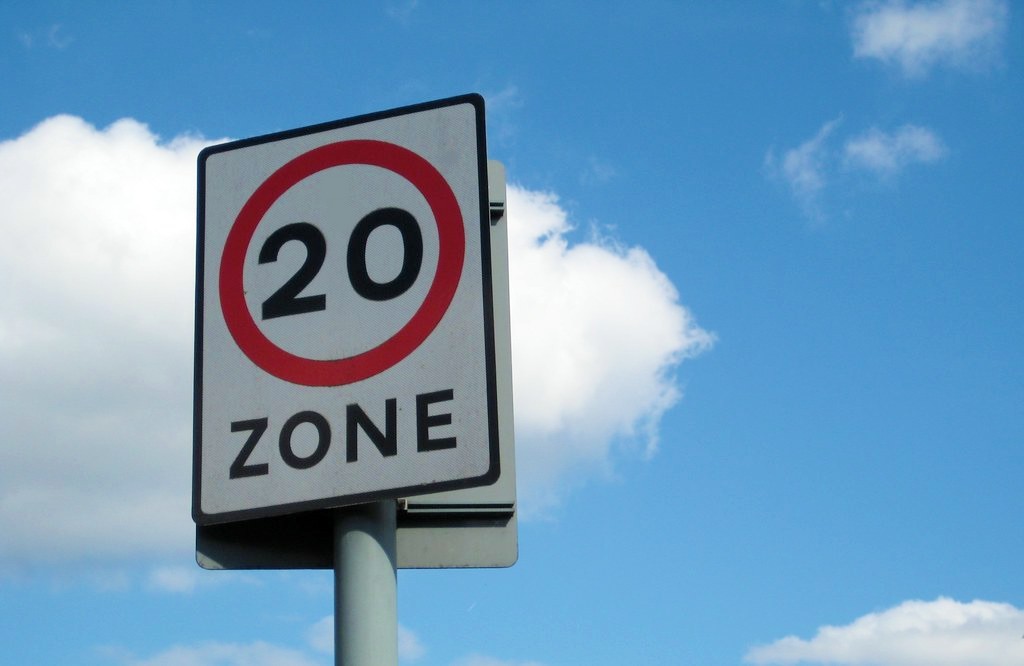 The majority of roads in and around the capital have a 20mph speed limit, particularly those managed by TfL, but ask anyone traversing the city and you'd be hard pressed to find just one person who actually manages to see 20mph on their speedometer. In response to the introduction of more 20mph zones, Steve McNamara from the Licensed Taxi Drivers Association argued "I can't think of anywhere in central London it would make any difference at all, at least in the daytime. Those roads are all at a virtual standstill."
Data obtained from the official Mayor of London website indicates the average speed through the centre of the capital is just 7.1mph, while inner London sees speeds averaging at 11.6mph. However, if you're travelling around outer London then you might just be lucky enough to reach 20mph, with figures indicating that the average speed in this area is approximately 19.3mph.
Further figures obtained from the Department for Transport from 2019 indicate that there were 146 fatalities last year – a figure that had risen compared to the previous year. While figures are yet to be released for this year, we hope to see a decrease in the number of road accidents and fatalities in London. The provisional data collected so far this year (Jan-Aug) indicates that there have been approximately 60 deaths and serious injuries throughout London.
Although the current figure is down by more than 50% compared to last year's, it's difficult to ascertain whether this is purely down to the introduction of more 20mph zones alone. Statistically, reducing speed limits in built-up areas from 30mph to 20mph typically results in more than 20% fewer casualties. A recent study conducted back in 2018 that looked at the injury risk to cyclists on London's roads, found that the introduction of 20mph limits alone directly resulted in 21% lower injury odds for cyclists compared to those riding on roads with a 30mph limit. However, 2020 also saw a global pandemic and with a 3-month nationwide lockdown, traffic figures plummeted by 73%, a contributing factor perhaps to the (provisional) lower number of causalities and fatalities on London's roads.
Whilst there are still 3 months of the year remaining and with traffic figures and a semblance of normality returning in the wake of the pandemic, we sadly expect to see the current figure increase somewhat before the year is out. Every fatality on the road is a sad one, but the provisional figure gives some hope that the implementation of speed restrictions such as 20mph zones are essential when it comes to improving road safety not just for the streets of London for the UK as a whole.
Do you travel in and around London? What impact do you think the 20mph zones have? Let us know via our social media channels.
Other CarCliq articles that might interest you:
Don't Get Caught Out By ULEZ Charges
The Major Driving Offences And Their Consequences
For more CarCliq News, click here.