In the last week, Transport for London announced that plans to lower the speed limit to 20mph on 8.9km of its roads will go ahead in a bid to reduce road danger and provide consistency for drivers.
Currently, more than a third (39%) of streets in London have a 20mph speed limit and this move is in conjunction with the Mayor's 'Vision Zero' commitment, hoping to eliminate the number of deaths and serious injuries sustained on London's roads by 2041.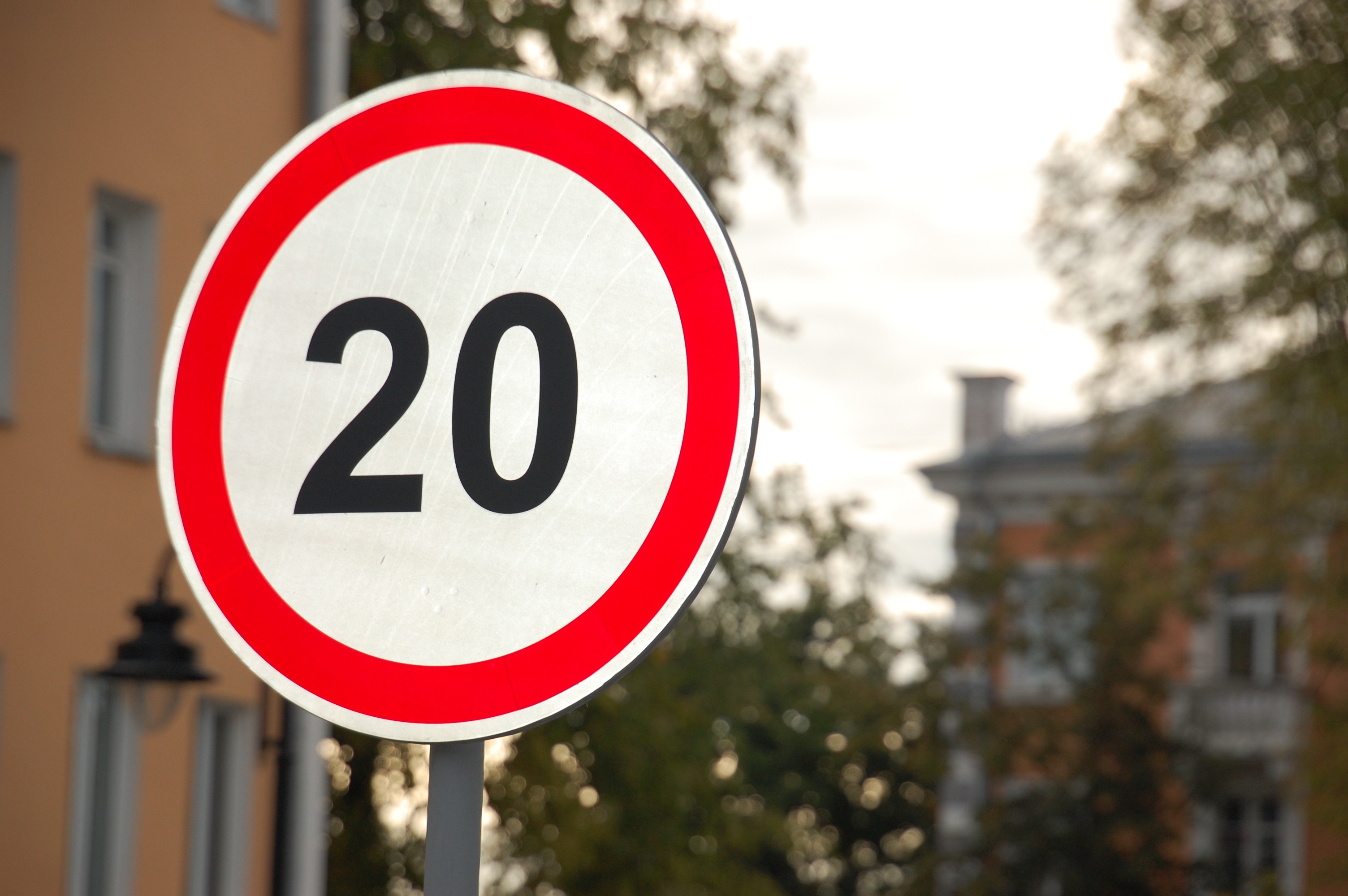 Figures from 2016, 2017 and 2018 indicate that around 131 people were killed on London's streets through speed-related incidents and a further 2,256 were reported as seriously injured in collisions where speed was a contributing factor. With reports showing that already 52 pedestrians have tragically died so far this year, reducing speeds from 30mph to 20mph will significantly diminish the likelihood and severity of these collisions.
Following public consultation for the plans, the Mayor of London; Sadiq Khan, seemed delighted with the response stating that "Every single death on London's streets is one too many, so I'm really pleased that Londoners have backed our plans to introduce a 20mph speed limit on TfL roads within the Congestion Charge Zone and at Aldgate Gyratory ".
With nearly 2,000 responses, half agreed that the proposal would have a positive impact on walking and 31% believed that this would lead to more people choosing to walk. In addition, almost two-thirds (59%) think the plans will lead to more people cycling and four in ten believe it will have a positive effect on public transport. There were also suggestions to roll out the new 20mph speed limit as soon as possible, and TfL does intend to accelerate the proposal in an attempt to bring safer speeds to some of the most high-risk areas in outer London.
Work will begin later this year implementing these changes, with new 20mph signage and road-markings as well as several raised pedestrian crossings in seven different locations across central London; Embankment and Tower Hill Tube Stations and outside the Tate Britain to name but a few. In a bid to minimise the impact on road users, TfL aims to complete the work overnight and will use single lane closures in order to avoid any roads being completely closed, subject to permits.
With around 160,000 speeding tickets processed each year in London alone; 42,000 are for offences committed in 20mph zones. In a bid to ensure that drivers are complying with the new, safer speed limit, speed cameras across Central London will be recalibrated and mobile speed cameras will be issuing minimum penalties of three points and £100 fines to any driver caught breaking this.
What are your thoughts on the Congestion Charge Zone being reduced to 20mph? Do you think this new speed limit will make London roads safer and potentially save lives? Let us know your thoughts on this through our social media channels!
Other CarCliq articles that may interest you:
Is 2019 The Year To Buy An Electric Car?
The Major Driving Offences and Their Consequences
For more CarCliq News click here: