When the Ultra Low Emissions Zone (ULEZ) launched back in April 2019, I just so happened to be in the market for a new car. Bearing in mind that I travel in and around London frequently, I decided it would be in my best interests to find a vehicle that was ULEZ compliant rather than paying the £12.50 charge every time I entered a low emissions zone.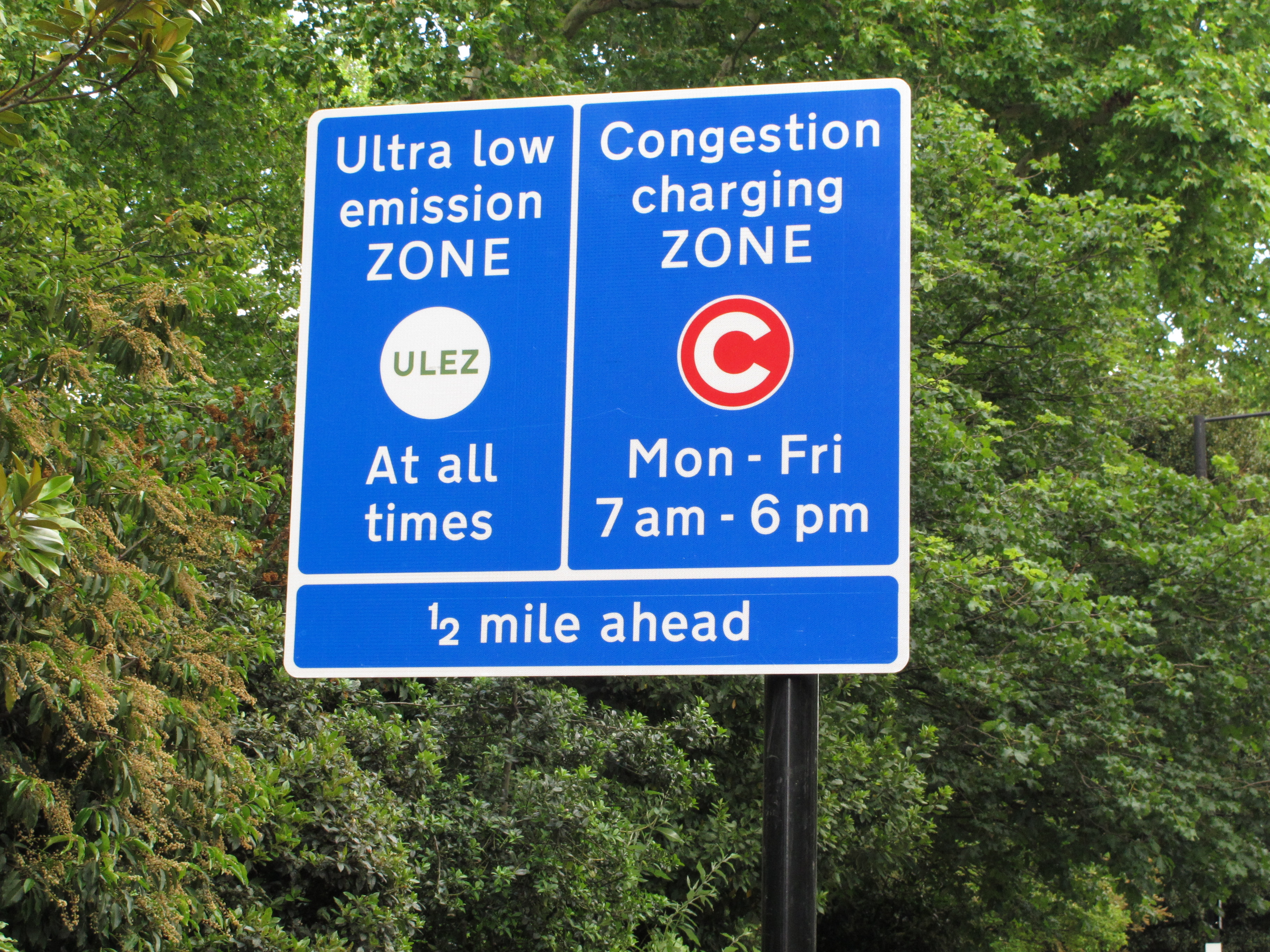 I carried out extensive research to find vehicles that would be suitable when the new laws came into play and ended up purchasing a 64' plate Mercedes C250 Blue-Efficiency that was classed as 'Euro 6' according to the manufacturer's web site and ULEZ compliant. It's worth mentioning that I've travelled in and out of London in the Mercedes many times since April and never had any issues. That was until mid-November of 2019 when I happened to be travelling through London's Congestion Charge Zone. Naturally I paid the congestion charge but imagine my horror when I was charged a further £12.50 for the ULEZ fee!
The reason behind purchasing a vehicle that was ULEZ compliant was that it produced less harmful emissions and would therefore be exempt from the £12.50 charge, so in my disgruntled state I decided to investigate this further. Upon contacting the ULEZ helpline, I was advised to register online with Transport for London and pay the initial fee and then send them my vehicle's V5 form and proof from the manufacturer that the car was 'Euro 6' certified – this information can be found online or by contacting the manufacturer direct. TfL would then review the information and decide if the car was compliant or not. I decided to use ULEZ's online 'Check your vehicle' and found that, according to ULEZ, the car was no longer compliant.
However, after reviewing the information I had sent them, TfL confirmed that my car was in fact compliant and upon receiving the receipt as proof of purchase, I was quickly refunded, but who's to say that this won't happen again? My thoughts exactly. I was assured that I would receive an acceptance letter (which I have) stating that the vehicle was compliant and that the details would go on the ULEZ system to prevent this from happening again.
So there you have it, my encounter with ULEZ and being charged despite owning a vehicle that is ultimately compliant with the laws. Although I have yet to travel to London and through the ULEZ area, I'm confident that the issue has been resolved and I won't be charged again.
What is a Low Emission Zone?
This is a scheme introduced to cover specific areas, typically in big cities, to tackle pollution and discourage certain types of vehicles from entering the specified zone with a charge, should they not comply with the minimum emissions standard for that area.
The ULEZ ( Ultra Low Emissions Zone) was launched in London of April 2019 that saw vehicles including cars and vans facing new restrictions for exhaust emissions when they entered specific areas of London.
Vehicles affected by ULEZ:
Cars
Motorcycles, mopeds, motorised tricycles and quad bikes
Small and large vans, pickups
4x4 light utility vehicles
Motorised horseboxes
Ambulances and fire engines
Motorcaravans
Minibuses, buses and coaches
Lorries
Breakdown and recovery vehicles
Snow ploughs, gritters, road sweepers and concrete mixers
Tippers and removals lorries
Charges: (If ULEZ standards are not met)
The daily ULEZ charge is £12.50 that is valid from midnight to midnight and applies to most vehicle types. However, heavier vehicles over 3.5 tonnes will see drivers face a daily charge of £100 and ULEZ fees are in addition to any Congestion Charges that apply.
Charging Times:
There is no charge for the Congestion Charge Zone between the hours of 18:00-07:00 on weekdays, weekends, public holidays or any days between Christmas Day and New Year's Day.
While there are no congestion charges at night, the ULEZ on the other hand operates from midnight to midnight every day of the year, except on Christmas Day (25th Dec) so don't be caught out driving in ULEZ areas at night or you may be fined.
Penalty Charge Notice:
You may be issued with a PCN if:
• Your vehicle does not meet ULEZ emissions standards and you are not exempt or registered for a 100% discount.
• The relevant charge isn't paid by midnight on the next working day after the first day of travel.
• The vehicle has not been registered with Transport for London.
• You have provided an incorrect vehicle registration or incorrect date of travel when paying the charge.
• You paid by post but did not allow at least 10 days before your date of travel for your payment to clear.
• You may receive separate PCNs for each charging day that you drive within the ULEZ.
Minimum Emission Standards:
These are regulations for all new car models have to be met before they can be put on sale and define the acceptable limits for exhaust emissions.
For cars, there are 2 minimum emission standards that all new vehicles need to comply with. Petrol cars entering a ULEZ area must have the minimum Euro 4 standard while diesel vehicles need the Euro 6 standard in order to be exempt from the charge.
While the majority of diesel cars manufactured after 2015 comply with the standards, the ULEZ is enforced based on the declared emissions of a vehicle rather than its age, however:
• Petrol cars that meet the ULEZ standards are generally those first registered with the DVLA after 2005 - although there are some cars that meet the standards that have been available since 2001.
• Diesel cars that meet the standards are generally those first registered with the DVLA after September 2015.
It is always worth checking whether your vehicle is ULEZ compliant, you can find more information on ULEZ charges on the Transport for London website and we would advise anyone travelling to London to check this beforehand so you aren't caught out by unexpected fees or fines!
Have you been caught out by an unexpected ULEZ charge? Let us know your experience via our social media channels.
Other CarCliq articles that might interest you:
Government Reveals £25 Million Scrappage Scheme For London
Ultra Low Emission Zone - One Month On
Government Introduce Emissions Standards Checker
For more CarCliq Guides, click here.