April fools is always a fun time online for all the car manufacturers coming up with wild ideas and concepts trying to fools us all! We look back at some of the best motoring April Fools jokes from last week: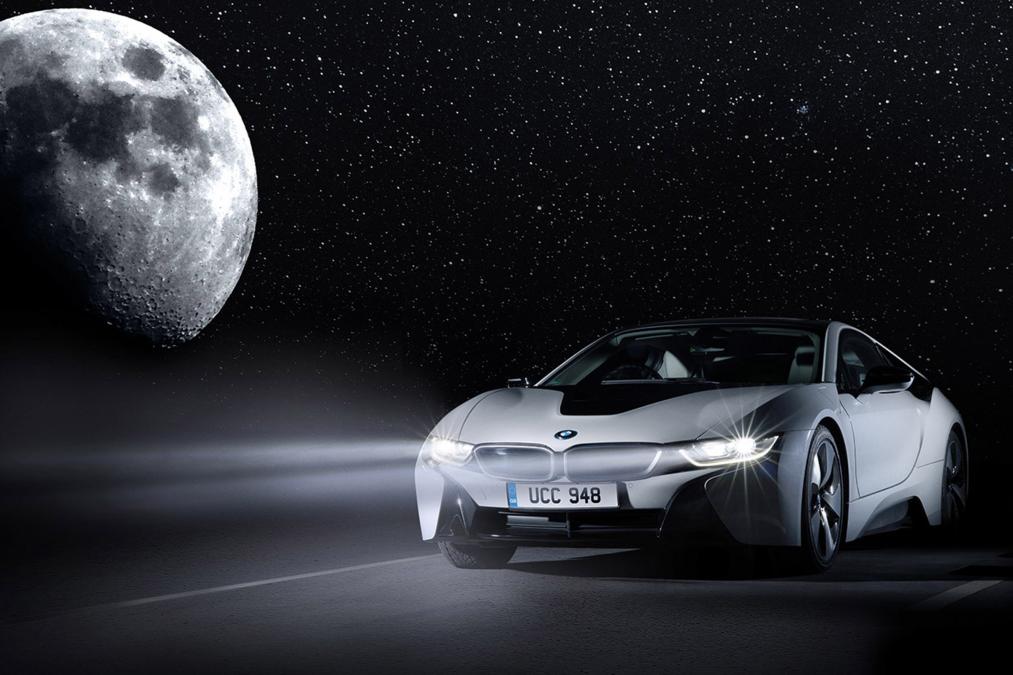 BMW: Lunar Paint - BMW always goes all out for 1 April, and this year is no different. Its 'Lunar Paint', which apparently "uses revolutionary photovoltaic technology to passively recharge your battery in the hours of darkness" meaning that the firm's all-electric and hybrid models can passively recharge at night as they drive. No optional-extra cost was given for this paint sadly!
While it may be an out of this world idea the concept of passive charging is certainly something to look at as the demand for electric vehicles and higher ranges continues to increase.
MG: Road Painting Tyres - MG's attempt this year isn't exactly believable, but the brand has at least gone to the effort of 'explaining' how its 'Colour the Road' tyres are supposed to work. They say "The tyres are coated with a water-soluble dye that covers the road as it drives, before fading off shortly afterwards". The accompanying eye-catching image certainly paints a picture of the concept and how vibrant it would be on the road.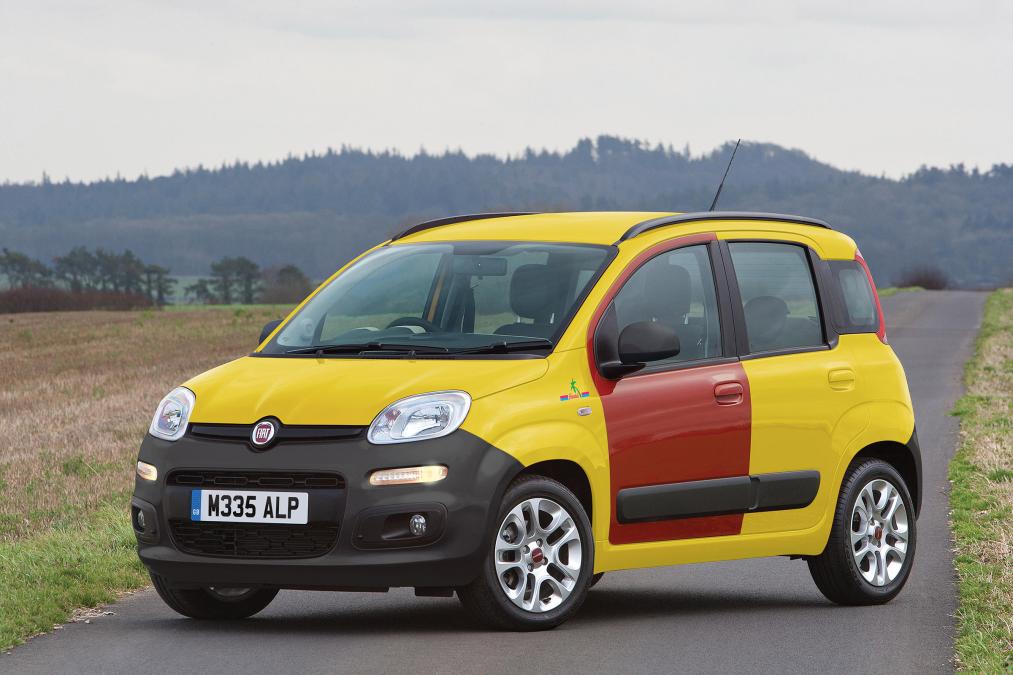 Fiat Panda Hawaii Edition - Someone at Fiat UK has clearly been watching the first series of The Inbetweeners.
This limited-edition Panda Designed as a tribute to the battered old Fiat Cinquecento Hawaii Edition from the series seems to celebrate the 10th anniversary of the 11-year-old show. All the right references are there - it has a "pre-dented" red passenger door, free tickets to Thorpe Park for the first 14 buyers (including "queue-jump passes for the front seats of Nemesis Inferno"), and yes, a standard-fit tape deck.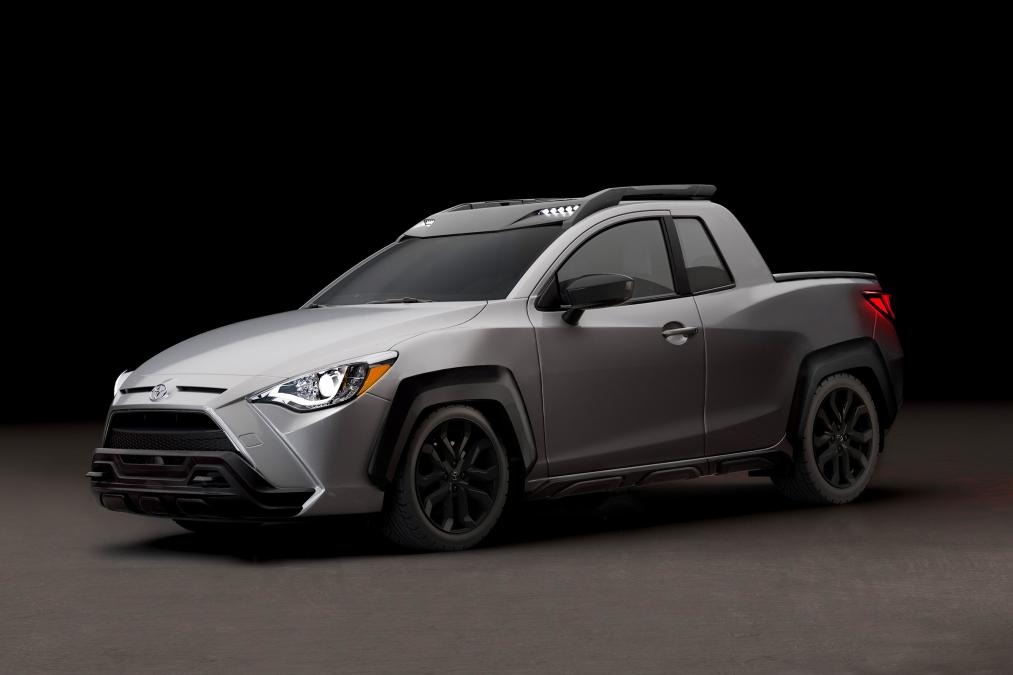 Toyota Yaris Adventure - Toyota took a swipe at the pickup truck/4x4 market with the Yaris Adventure. This fictitious pick-up truck poked fun at four-wheel-drive owners who only use their vehicles on tarmac roads, rather than the off-road routes for which they're designed.
The Yaris adventure is aimed at buyers "who want to tell their friends they own a truck, but never veer off the pavement." with features including an aggressive front bumper, roof-mounted LED spot lamps and 19cm ground clearance; perfect, Toyota says, for tackling a kerb in supermarket car park. Sat-nav isn't included as, according to Toyota, "anyone smart enough to drive the Yaris Adventure knows exactly where they're going."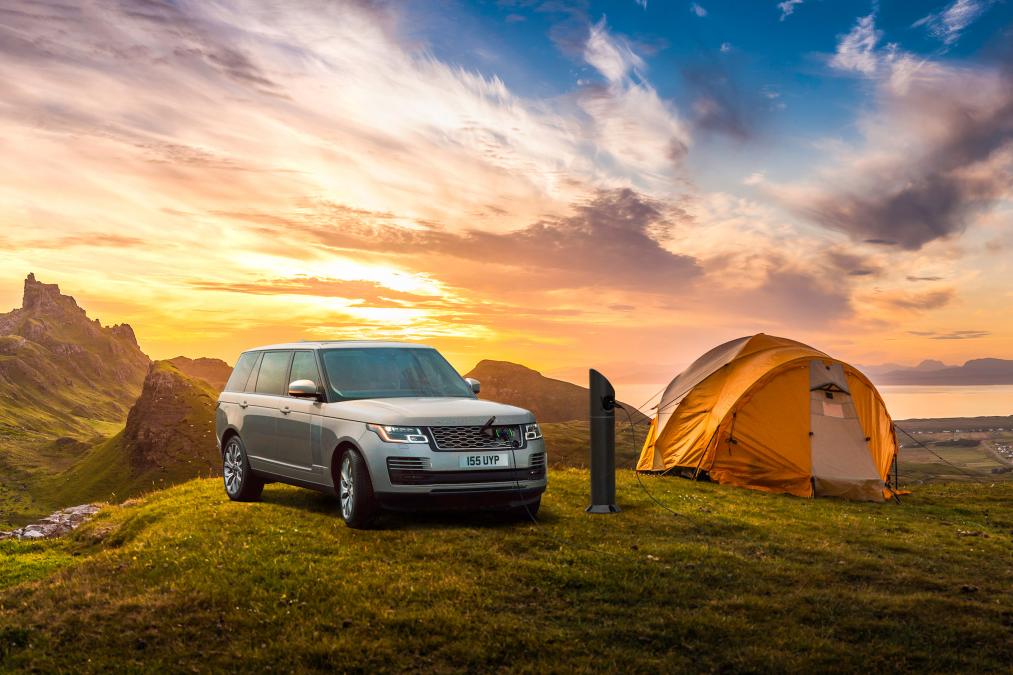 Land Rover: UK's Most Remote Charging Point - "Watt a feat!" Land Rover exclaims, as it talks of installing "the UK's most remote charging point on Scotland's Isle of Skye…15 miles from the nearest road" but of course within easy reach for any Land Rover. A passable Photoshop job helps to illustrate the scenic charging location with mountains behind the SUV and a tent next to it; likely of use for the wait as the charge ticks up. Adding more fun to it the press release also includes a quote from 'Max Watts'.
Did you get fooled by any of these? What was your favourite manufacturer joke this year?
For more CarCliq news click here