Potholes, the bane of every British motorist's life. Almost every driver will be familiar with that dreaded 'ka-thunk' sound and whilst we are all aware of the damage they cause to vehicles and the potential safety risk they pose, potholes are becoming a big problem across the UK. Increasingly so that this year the UK government has pledged more than £500 million to try and tackle the problem, but in the meantime who is responsible for maintaining the upkeep of our roads? It is the national highways authorities and local councils' responsibility to fix potholes – however, this solution can only be implemented if you report them in the first instance. That's why we at
CarCliq
have put together a guide exploring the ways you can report and claim for pothole damage.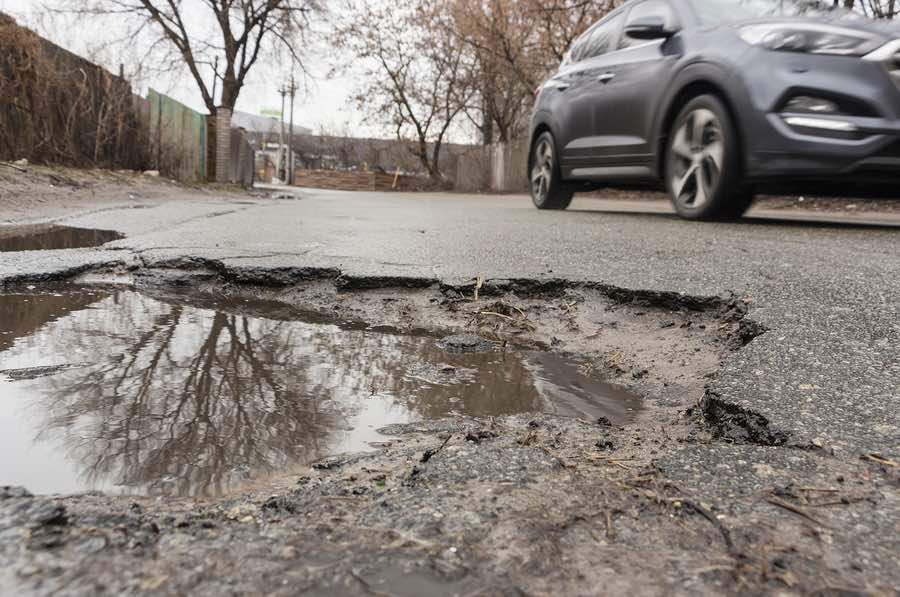 How to report a pothole?
We have collected the best contact details to ensure you are able to quickly and easily report a pothole.
If it is on the motorway or major A-road in England – contact the Highways England on 0300 123 5000 or email
[email protected]
.
For all other road types,
FixMyStreet
is a great platform to use to report a road defect or pothole. You simply enter the location of the problem and you click on the map where the problem is – and list the category of the problem and the details including photographic evidence if possible.
How do I make a claim for pothole damage?
If you are reporting about a pothole that has already been reported, the likelihood of being successful in claiming compensation is higher than an unreported pothole.
This is because, councils have a statutory defence – this means they can't be held responsible if they are unaware of the defect in the first place. This could be because it hasn't generally been reported about before, or their own system of inspection and maintenance hasn't picked up on it.
Also, it is worth noting that if you do have fully comprehensive insurance, to check if you can claim through your insurance provider for the damage done to your car (although this could affect your no claims bonus).
Contact Highways England: email -

[email protected]

or telephone – 0300 123 5000.
You must tell them your issue and if they believe you have a valid claim, you will receive a damage report form from them.
You will also be required to fill it in and send it to the address stated on the form, along with these three important documents: copies of estimates or invoices for repairs to your car, a current MOT certificate and photos of the damage (if applicable).
You will get a decision within 90 days.
What do I do if my car is impacted by pothole damage?
Here are the key important steps you should take if you are impacted by pothole damage.
Take notes – be detailed in what you get down, so write down the location, pothole size, shape and depth.
List of any witnesses – take their names and contact details.
Get quotes – for your repair costs, gather receipts to support your claim.
Make your claim.
Prepare for rejection – whatever higher authority you report your claim to, such as your local council, they may defend the claim under section 58 of the Highways Act and their right to statutory defence.
Do your research – look at the guidance provided on the council's page, check what the council is liable for and verify with them if they are carrying out a reasonable system of inspection and repair.
Be negotiable – if a higher authority makes you an offer, be sure to consider it.
Consider the Small Claims Court – if your claim is rejected, you may be able to attend the Small Claims Court – however, this could incur legal costs.
Weigh up the pros and cons – making a claim can be a costly and time-consuming process, therefore ask yourself if it is worth it. Obviously, if it has incurred high repair costs, it may be best for you to make that claim.
Most importantly, keep calm – remaining calm and in a professional manner will benefit you and help your case when dealing with the council or local authority.

To conclude, we suggest that when driving, pay particular attention to the road surface and your surrounding areas when commuting. If you see a pothole, make sure you act on it accordingly and get it reported as soon as possible.

Other CarCliq articles that might interest you: