English councils are being bombarded with pothole complaints, with new figures revealing that local authorities receive one every 46 seconds!
The data, which was gathered by the Federation of Small Businesses (FSB) through Freedom of Information requests, shows that 700,000 potholes and road defects were reported in the last year across England. That means the nation's councils have to deal with an average of a phone call every 46 seconds.
Authorities in the north-east of England were the busiest, receiving the largest number of complaints over potholes, registering more than 100,000. Yorkshire and the Humber followed close behind with 92,000 complaints, while the South-Central region received almost 88,000 and the south-west of England dealt with just over 80,000 complaints.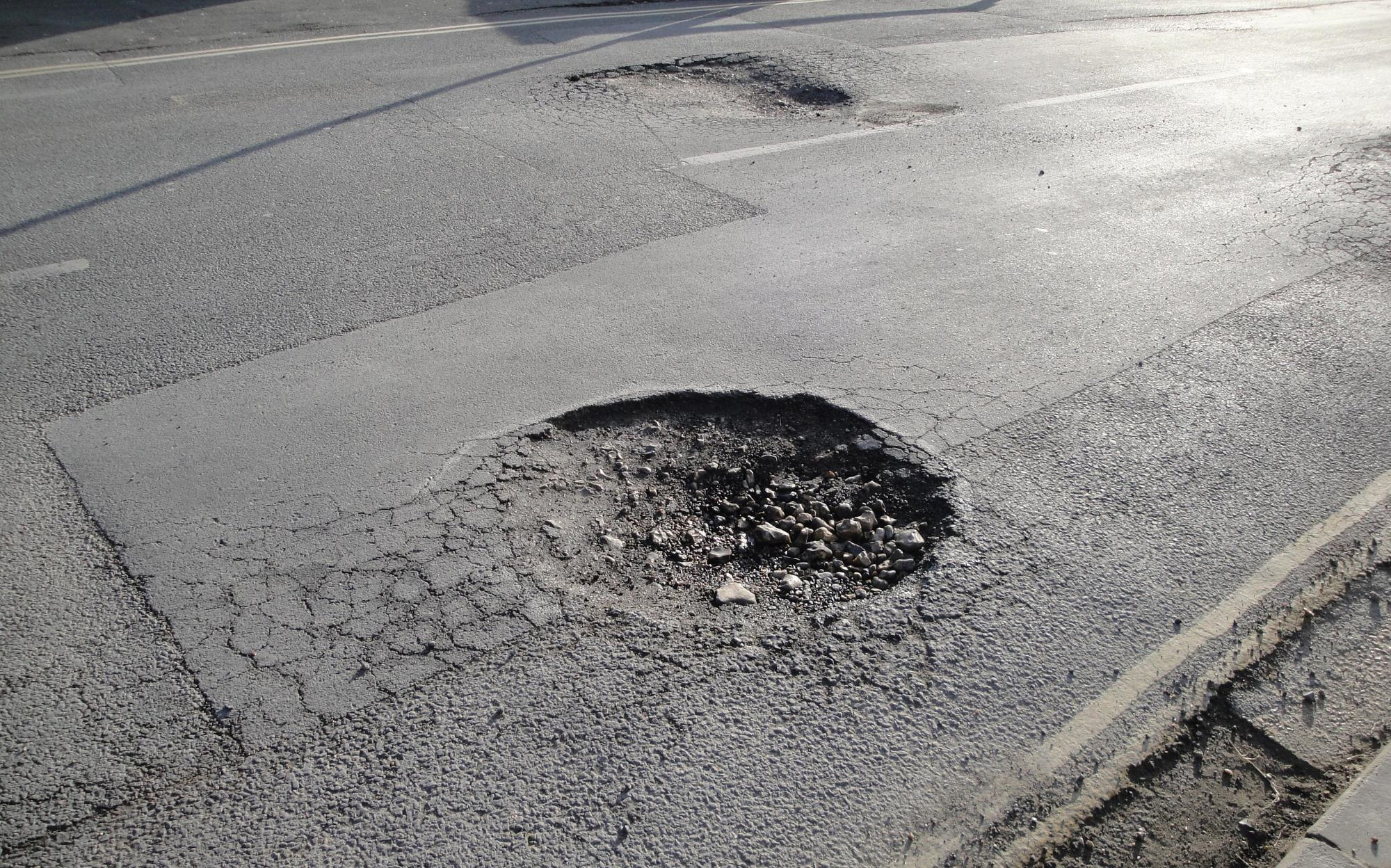 To combat these potholes almost £1 billion was spent fixing damaged roads and holes in 2018/19; a figure similar to the previous year. The stats also reveal that more than £1.9 million has been paid out in compensation to claimants who had their vehicles damaged by the country's road surfaces last year. Interestingly taking into account all reported potholes the combined depth of them is estimated to be around 28 km (17 miles) which works out as 15 times deeper than the Grand Canyon!
On the matter the Local Government Association (LGA), which represents local authorities in England and Wales has said that "Councils are on the side of the motorist and are doing all they can to keep our roads safe and resilient, fixing a pothole every 17 seconds. However, councils could do so much more if they are able to invest in looking after our country's roads".
It seems that once again cash-strapped councils need better funding to keep potholes at bay in order to spend more investing in our country and local roads.
Let us know your thoughts about the number of pothole complaints and how you think the issue should be tackled via our social media channels!
Other CarCliq articles that may interest you:
How to Report and Claim for Pothole Damage
Driving Habits Damaging Your Car
For more CarCliq news click here.