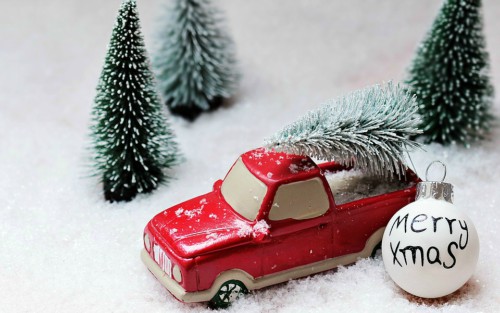 During the festive period, we're sure most of us will be travelling at some stage, sharing the road with what can feel like the entire population can seem to feel quite stressful. Therefore, we take tips from
IAM RoadSmart'
s head of driving and riding standards, Richard Gladman, who shares his wisdom for driving home for Christmas.
Try and avoid setting off at peak times which includes early afternoon on Christmas Eve, as this is when many motorists will start their journey. With Christmas falling on a Monday this year, you might be able to travel on a different day.
If you're travelling a long distance, then take into consideration that the weather in one region may not be the same as another. So, plan for the whole length of your journey and take note of what the weather is like closer to your destination.
Before you set off, make sure your friends and family know where you are going and your expected time of arrival. Try to be as realistic as possible so they are not worried about you if you get a little late.
Always ensure you have enough fuel as some garages can close early.
Packing the car can leave you fraught. Make a checklist of everything you need and try to ensure there are no loose parcels that could turn into missiles in the event of having to brake in an emergency.
Family pets pick up on the excitement of Christmas; remember they need seatbelts or a method of restraint too.
Make sure you take regular rest breaks but avoid leaving valuable gifts on show by locking them away out of sight in the boot.
If you're too tired to drive then delay your journey. And if you begin to feel tired on your journey, then take a rest break. A coffee and a 20-minute stop are the bare minimum to help you stay alert. In any case, your journey should be planned with breaks every 2 hours.
To conclude, stay safe these holidays and be sure to have a very merry Christmas from CarCliq!
For more CarCliq Guides, click here.