With everything nowadays sky-rocketing up in price, we have some quick tips and tricks to save you money, whether it's a couple of pounds or pennies – all will soon add up.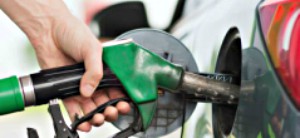 Don't pay extra for premium fuel.
Retailers of these premium-branded fuel companies make claims that their fuel offers better performance and economy advantages, whilst also cleaning and protecting your engine.
However, from a realistic point of view, you won't see the true benefits of this specialist type unless you're driving a performance car. By using fuel with a higher octane (petrol) or cetane (diesel) – it will incur a 10p a litre more.
Take an advanced driving course.
By enhancing your driving skills, this can benefit you more economically. It will teach you many skills like "Hypermiling"; this can include driving smoothly by gently using the steering, accelerator or brakes or keeping our revs low by changing gears early.
This course can also decrease the premiums on your annual car insurance policy, so it's worth contacting your insurance provider!

Add family members to your car insurance.
By adding your partner or someone you live with as a named driver on the family car can balance the risk and reduce your premium by a couple of pounds.
Also, sometimes if you are working on your no-claims bonus, but your partner has – some providers will allow you to transfer their no-claims bonus and with this comes their nice discount on your new policy.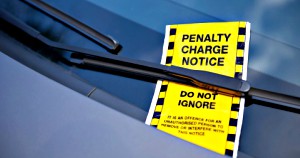 Appeal against parking tickets.
If you feel that you've been unfairly given a parking ticket – you can try appealing it. According to research found by MoneySavingExpert, 56% of motorists who took it as far as the official, independent appeals body were successful in their claim.

We advise you to provide as much evidence as you can, check the terms and conditions and present a relevant and balanced case.

However, if you feel that this is a fair ticket, you have 28 days to pay, although it is worth noting that fines are reduced by as much as 50% if you pay within 14 days.
Make use of apps to find cheap parking spaces.
If you live in a big city or know you're spending the day in one, it's worth downloading an app like Parkopedia – this can save you a fortune.
​
Buy a smartphone holder.
Avoid the £200 fine and points, by putting yourself back by £10-£20 buying a smartphone holder.

If you are caught using a hand-held mobile phone behind the wheel even if you are using it for navigation or as an audio player – due to it not being in a fixed position, you can still be penalised for breaking the law.

Source car parts yourself.
If you've been quoted a big bill from a dealer to replace parts – consider the option of buying your own car parts online and then using a local but well-rated garage to fit them.

Treat yourself to a hand car wash.
With the huge amount of hand car wash centres opening everywhere, this a great thing for motorists!
Why? As they charge you just a few pounds and save you effort, so what's stopping you?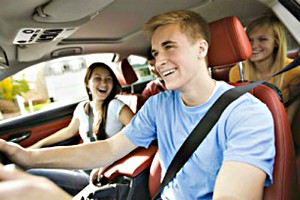 Get a black box insurance policy.
This type of policy works by monitoring your driving via a small black box that's installed in your car, by installing this device – an insurer will be able to draw up an overall image of what your driving style is and treat you as an individual rather than an overall statistic based on demographics like your age, geographic area or gender.

This is the perfect option for new or young drivers.
Check your tyre pressures.
It's a simple check that most of us forget to do and with it only costing you 50p or £1 – it's worth it. An alternative method to this is buying your own electric pump and check and inflate your tyres yourself.

By driving around with underinflated tyres, this can cause a significant effect on your fuel consumption. It's been found that tyres underinflated by 15psi – a difference you may not be able to visually see, can, in fact, use 6% more fuel.
We hope you find our CarCliq tips to save you some money effective and useful.
For more CarCliq guides
click here
or if you're looking to save money when buying a new car on finance, visit
ChooseMyCar
and checkout their
best used cars under £10,000 in the UK in 2021
.