If you're a first-time parent, then installing a car seat can be a pretty daunting task. If you're unsure of how to install it, it's always best to get an expert to fit it first and have them show you how it's done. After that it's just a case of getting hands-on and installing it yourself more than once – practice makes perfect after all, but doing so will ensure that you become familiar with the process and the car seat itself. However, we understand that as new parents you've got a lot going on, that's why we've put together 5 top safety tips to keep in mind when installing a car seat.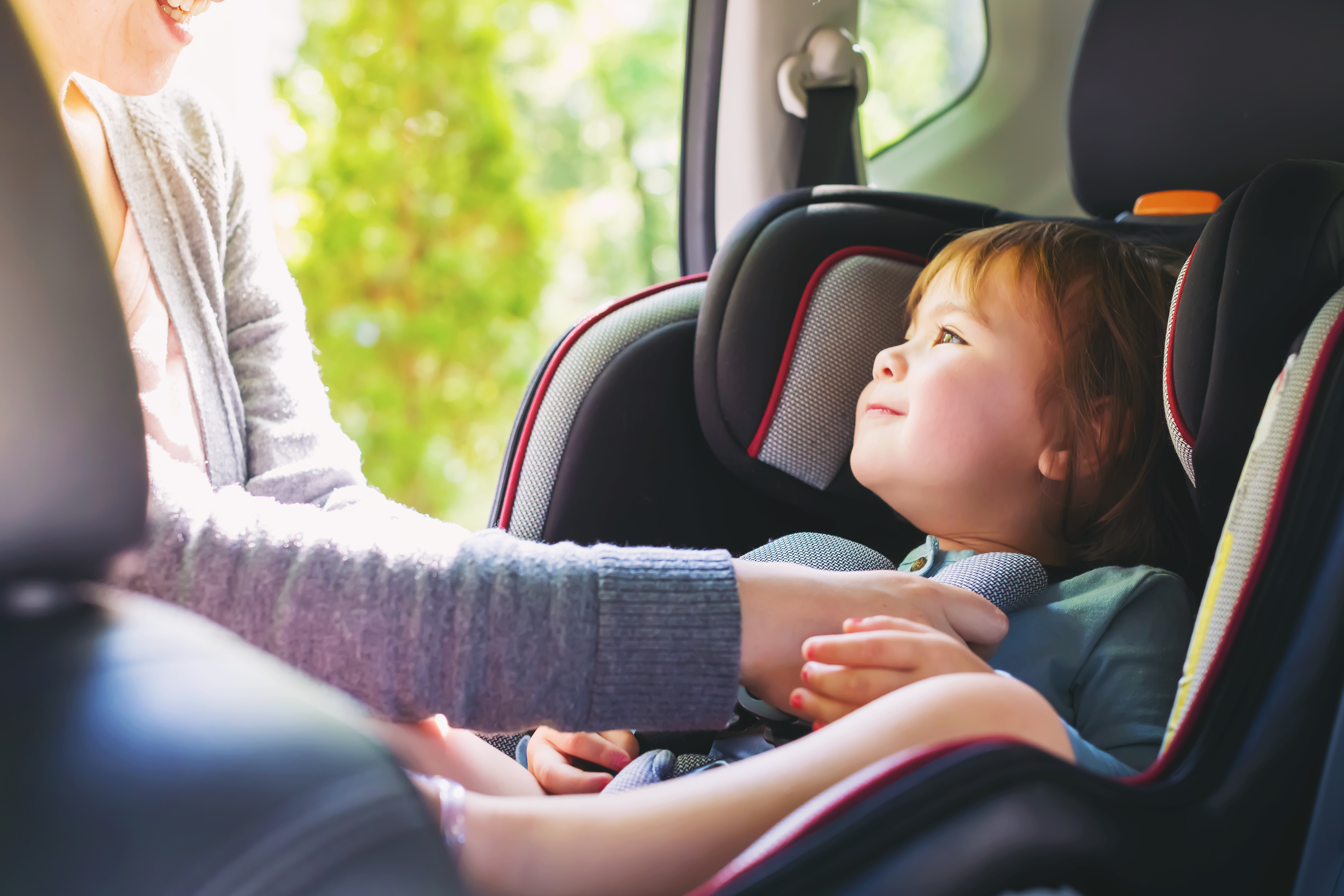 The safest place for your child is in a rear-facing car seat in the back of the car. The rear middle seat is generally considered to be the safest spot, provided that the car seat is fitted correctly, and can be used if the seat has a three-point seat belt.


If you want to travel with a child in the front passenger seat, it may be more reassuring and less distracting to have them seated next to you particularly if it's just you and your child in the car. Forward-facing seats can sometimes be installed in the passenger seat, but check the car's manual as some manufacturers advise against this. Make sure the passenger seat is pushed as far back away from the dashboard as possible and that the child car seat is securely fitted.


Never install a child car seat in the front passenger seat of a car if the airbag hasn't been deactivated. Leaving the airbag active with a baby car seat in place is both dangerous and illegal. Be sure to activate the airbag again before the seat is used for an adult.


When fitting a child restraint make sure that the car's headrest doesn't interfere with the car seat itself - you want the car seat to fit snugly against the rear seat. If the headrest is getting in the way, try pulling it all that way out or removing it completely.

Never modify a car seat in any way as this could affect how it fits into your car as well as your child's safety and might not offer the protection that it should if you're involved in an accident.
So, there you have it, our top 5 safety dos and don'ts for installing a car seat.
Will you be taking these things into consideration when you install the car seat for the first time? Let us know your thoughts via our social media channels!
Other CarCliq articles that might interest you:
Entertaining Child-Friendly Apps For A Car Journey
The Top 5 Mid-Sized SUVs with the best Safety Ratings
For more CarCliq Guides, click here.