Going on a Summer road trip with friends or family? We take a look at some in-car etiquette that passengers should bear in mind while out on the road that drivers will appreciate!
• Food & Drink – Especially on longer journeys passengers will often get thirsty and hungry; but before you help yourself by tucking into anything you may have brought along be sure to ask the driver as eating and drinking in cars is often a point of contestation since it can be very messy. No driver would want food/drink spilt over or staining the interior of their car! Alongside this if you smoke/vape be sure to ask the driver whether you can do it inside the car or not because the smell can be impossible to get rid of and damage the interior.
• Buckle up – Always be sure to put your seatbelt on in the car for your own safety and the safety of everyone else in the car! Drivers are responsible for children wearing their seatbelts and will face penalties if they fail to ensure this, while any passengers over the age of 14 will be responsible themselves for not buckling up.
• Behaviour – Passenger behaviour is important for drivers in seeing how they treat them and their car; especially when they're doing the passenger a favour by driving them around. The most common things that annoy drivers is putting your feet on the dashboard and slamming the car doors. Respect the driver and their car!
• Climate Controls – In the current Summer weather it's likely that you'll want to adjust the climate control or air conditioning inside the car during a journey but to avoid disagreement ask the driver and other passengers before you do!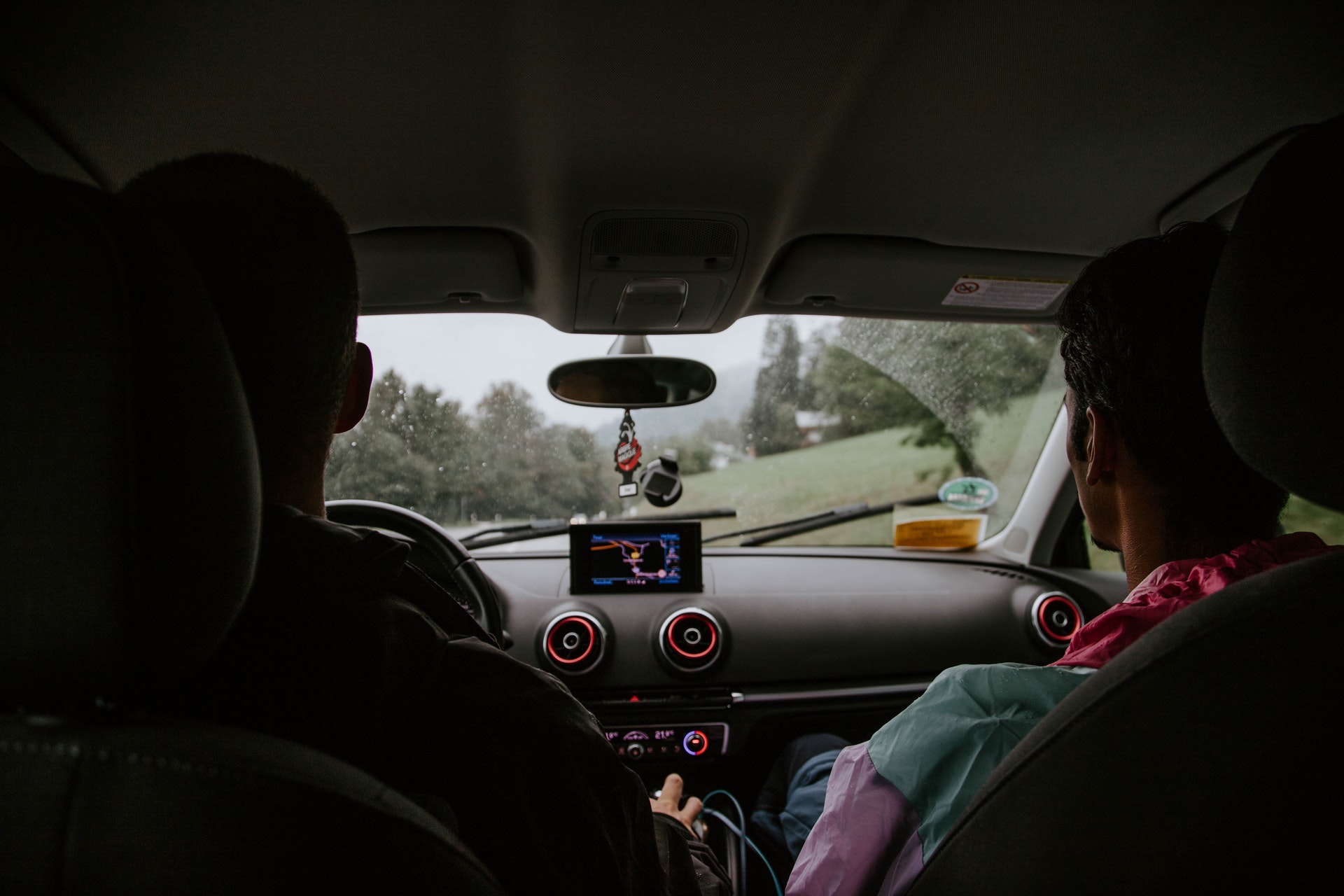 • Distractions – Distractions can be dangerous while driving and passengers can be a major cause! From talking on the phone, to playing videos/music on their phones, holding conversations with the driver or other passengers and even being a back-seat driver; all of these will distract the driver from focussing on the road ahead.
• Infotainment System – When adjusting the infotainment system during a journey be sure to ask the driver first as you could accidentally get rid of any navigation route that's being followed, could distract and frustrate them by changing the radio/music or even change settings on the car by accident.
• Journey Breaks/Stops – On a long journey be sure to arrange breaks in the journey before you set off or on the road give the driver plenty of warning if you want to stop off at the services. Nothing is worse than when a passenger suddenly pressures you to find the nearest motorway exit or service station; especially in an emergency like when needing the toilet!
• Litter/Rubbish – Just as you would when out in public, as a passenger don't make a mess in the car and be sure to take any rubbish you create with you when you get out. No driver likes to find litter on their footwells, seats or in the door pockets in their car!
Tell us if you have any more in-car etiquette rules you think everyone should know on our social media channels!
Other CarCliq Guides That Might Interest You:
Don't Become a Victim of Road Rage
All You Need to Know About Dash Cams
8 Essentials to Keep in Your Car
For more CarCliq guides click here.