Richard Gladman, IAM RoadSmart's head of driving and riding standards, provides the eight essentials that you should always keep in your vehicle!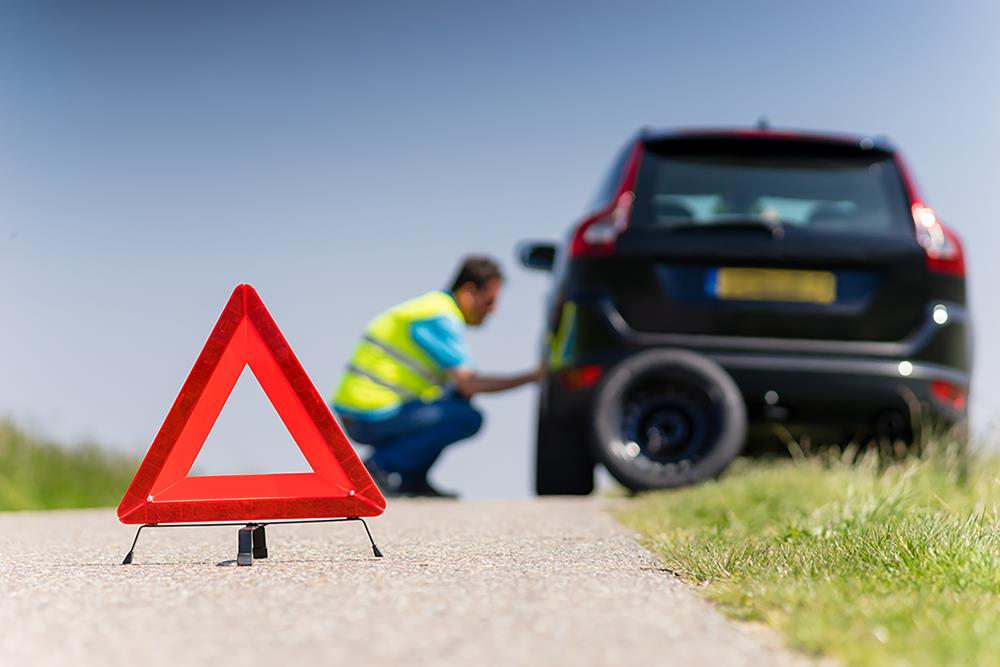 • Ice Scraper – It's always best to keep an ice-scraper and can of de-icer in your vehicle as the British weather is so unpredictable, and can be sunny one day and frosty the next. In less wintery weather it can also prove useful for clearing your mirrors of rain and cleaning your windscreen/windows of bugs and dirt.
• Empty Fuel Can – Carry an empty fuel can with you, even a small one will come in handy if you happen to run out. Don't carry a full or partially full one as this is a fire hazard and if it has recently had fuel in it, flammable vapour may still be present; so if you are reusing one then it's important to clean it out properly first.
• First Aid Kit – You never know when you'll need a first aid kit, so keeping one in your glovebox or the boot of your car is always handy for either yourself, passengers or another road user if you're first on scene at an accident.
• Torch – If you've broken down on the side of the road, the last thing you want is to be cold and unable to see your way around the dark. That's why we advise drivers to always keep a torch and a spare set of batteries in their vehicle.
• Jump Leads – The battery on your car can go flat at any time, whether you're popping to your local fish and chip shop or picking your vehicle up from the airport carpark after a wonderful sunny holiday. Make sure you keep a set of jump leads in your car so you can start your engine with help from another driver's vehicle. This is especially important for older vehicles which are generally more unreliable.
• Spare Shoes – Keep a spare pair of sturdy shoes with a good grip in your car. You'll need these to turn the wheel brace when changing a tyre, or to push your car if you've broken down, or even just to change shoes if there's a sudden weather change.
• Warning Triangle – An item that's often overlooked is the reflective warning triangle. This gives you extra security for a number of reasons such as breaking down in the dark. Put it out in accordance with the rule from the Highway code 274 which advises to "put a warning triangle on the road at least 45 metres (147 feet) behind your broken-down vehicle on the same side of the road, or use other permitted warning devices if you have them. Always take great care when placing or retrieving them, but never use them on motorways."
• Road Atlas/Map – A lot of us use our satnavs or smartphones to travel to unfamiliar places, but what if your battery dies and you can't find the charger? Or what if it takes you the wrong way? The best thing to do is to refer back to your trusty road alas, so don't forget to purchase an up-to-date copy every year and keep it in your car. A good rule of thumb is to take a look at your road map before you set off to get an idea of the direction you need to travel in. Find yourself a place to aim for or motorway signs to look out for.
Alongside these 8 items you also may want to consider warm clothes and a blanket in colder conditions and don't forget food and drink to stop your energy levels from dropping - bottled water is a must. Alongside the reflective warning triangle you may also want to carry a high visibility jacket for your own safety and on longer/remote trips ensure your phone has enough charge should you need it in an emergency!
A journey can be a pleasant experience with the right planning. But it can turn into a nightmare if circumstances change and you do not have the right tools for the job with you. Getting stranded either in suddenly changing weather conditions, breakdowns or road closures will be made more bearable if you can let people know where you are, and survive in relative comfort and safety until you can get to where you're going.
Can you think of any other essential items to keep in your car? If so, let us know via our social media channels.
Other CarCliq guides you might be interested in:
For more CarCliq guides click here.