When the Citroën C1 first made its debut back in 2005, it quickly became one of the most popular hatchbacks on the market favoured by drivers of all ages. 15 years on and the latest C1 is up against some seriously tough rivals in the competitive city car class, such as the Volkswagen Up, Renault Twingo and Hyundai i10, not to mention the Peugeot 108 and Toyota Aygo. Whilst it may not be the most practical or class-leading car of the bunch, the C1 should not be overlooked by those in the market for a city car that's got plenty of style, has low running costs and comes with an affordable price tag.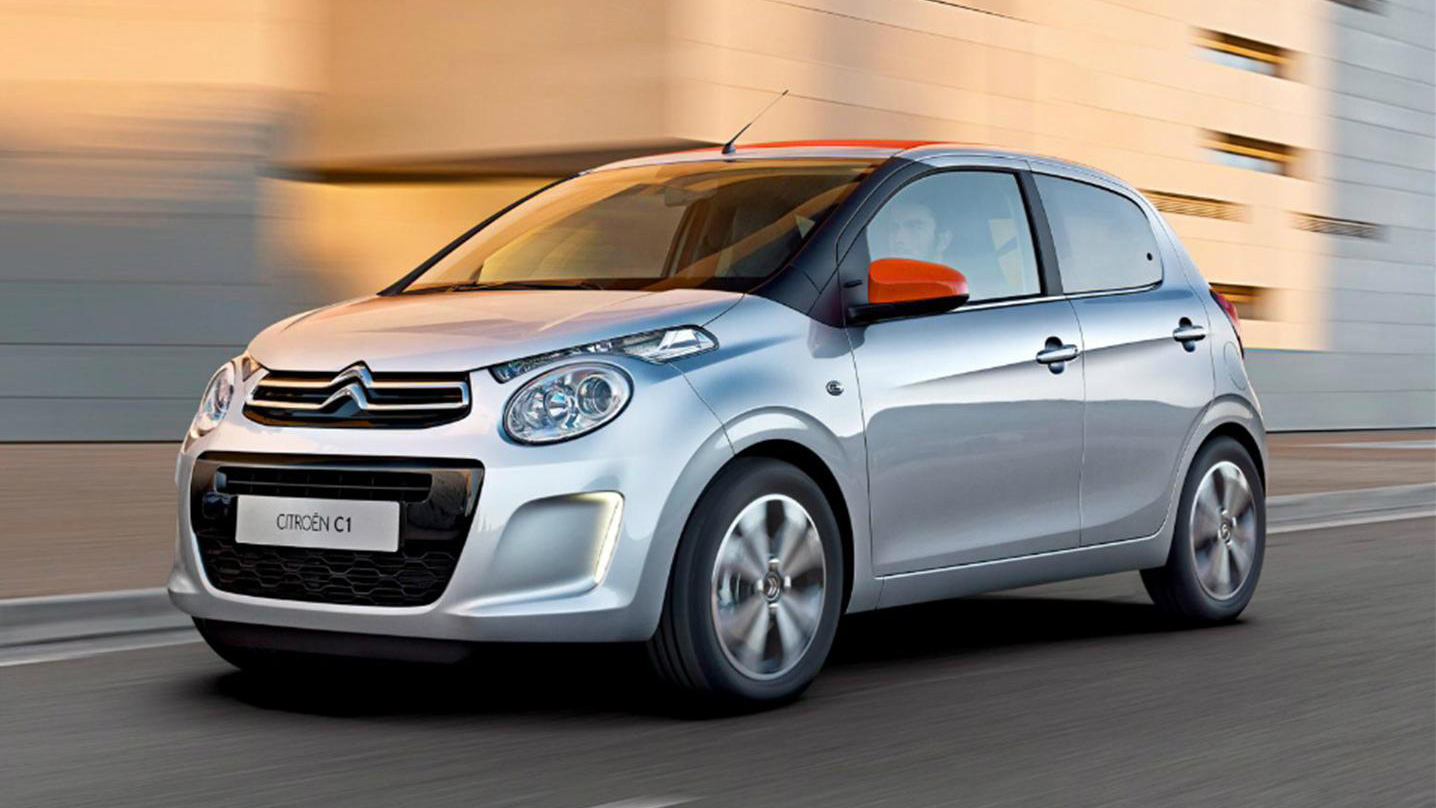 Although the engine is based on that from the original C1, the latest generation is limited to just a 71bhp 1.0litre three-cylinder petrol engine. However, the C1 running costs promise to be remarkably low, returning fuel economy of up to 52.2mpg and CO2 emissions of 85g/km, thanks to its small, light-weight size and tiny engine. Where rivals such as the Volkswagen Up and Kia Picanto are quicker off the mark, the C1 feels surprisingly eager to get going despite its 14second climb from 0-62mph, making it a great companion around town. On a long stretch of road, push the C1 hard and reaching 99mph should be possible. However, its leisurely performance will mean that getting up to speed on a motorway slip road will take some time and any kind of overtaking manoeuvre will need to be planned in advance.
In terms of handling, the C1's light steering is well weighted, making it very easy to manoeuvre around town and performing U-turns and parking in impossibly tight spaces should be a piece of cake. The suspension is also designed with city life in mind and, despite its short wheelbase, deals with speedbumps and the scarred roads of the city with ease but isn't quite as comfortable as the Hyundai i10. However, at motorway speeds it's less comfortable, with the suspension making passengers much more aware of bumps and potholes in the road, jostling them around the cabin.
As for noise, the C1 emits that same distinctive thrum as other three-cylinder engines which, whilst bearable, could become rather annoying on a long motorway journey. Wind and road noise generated from the tyres create quite a racket at speed, while the fabric roof feature on Airscape models, albeit charming, produces a lot of buffeting and wind roar when folded back. Although it's significantly better than previous generations, the C1 can't quite match the Skoda Citigo's quiet interior that remains subdued even at motorway speeds.
The C1 is offered with either three or five doors, as well as the open-top Airscape version that has a retractable fabric roof, and comes in a choice of four trims – Feel, Flair, Urban Ride and Origins. There's also an extensive range of body colours and contrasting bi-tone roof colours with 32 combinations available according to Citroën, allowing buyers to customise the C1 to their own particular style. As standard, there's a 7.0-inch infotainment system which includes radio, Bluetooth and an on-board computer along with MirrorLink technology allowing for Apple CarPlay and Android Auto connectivity. Opting for the top of the range Origin trim will see hints of leather added to the steering wheel and gearstick, a reversing camera, as well as a speed limiter and a different design of 15inch alloy wheels. Optional extras such as sat-nav, active city brake and front and rear parking assistance can also be added but will bump up the price considerably.
Step inside and the cabin is rather stylish with colourful cloth and bold splashes of colour on the dash - depending on the trim selected, although the chunky plastics do cheapen it somewhat. Up front, space is decent for such a small car and surprisingly wide so drivers won't end up rubbing shoulders with the passenger when on the move. The rear, on the other hand, is a different matter; although the C1 can seat four, the two rear-seat occupants may feel a little cramped in the back, whilst taller adults will most certainly struggle to sit comfortably behind those of a similar height. Head and legroom is rather limited and for those that choose the Airscape model, headroom is impacted even more with the retractable canvas roof but does make the cabin lighter and feel a little larger than it really is. Boot space is adequate, although it's a little on the small side, offering 196litres of luggage space. For those travelling without passengers, then the rear seats increase boot capacity to a total of 780litres when folded flat but the high loading lip could be rather awkward when it comes to manoeuvring heavy items in and out of the car. In terms of practicality, the C1 is rather lacking, so for those wanting the benefits of a city car but needing just a bit more space when it comes to passenger comfort and storage, then we suggest taking a look at either the Kia Picanto or Hyundai i10.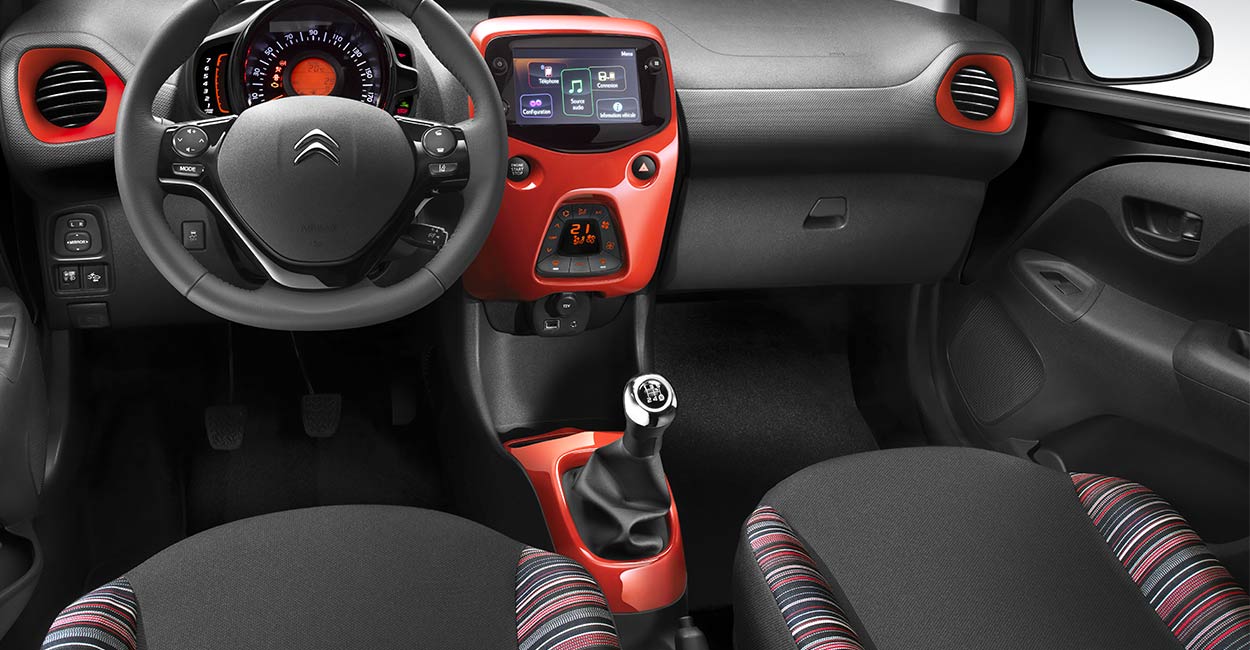 There's something very charming about the Citroën C1 from its colourful interior to the stylish fabric roof on Airscape models, not to mention its competitive price point. Arguably, there are better alternatives that are more refined and are much more capable beyond the city limits, but for those that want a small, good looking and cheap to run city car then we'd suggest taking a look at the C1.
Pros 'n' Cons:
• Styling √
• Running Costs √
• Price √
• Rear Space X
• Noise X
Fast Facts:
(Citroën C1 Flair)
• Price: £13,510
• Max speed: 99mph
• 0-62 mph: 14seconds
• Range: 52.2mpg
• Engine layout: 1.0litre three-cylinder petrol engine
• Max. power: 71bhp
• CO2: 85g/km
Interested in buying a used Citroën C1? Click here.
For more CarCliq Reviews, click here.