Recent analysis by Highways England has highlighted the potential dangers of smart motorways revealing that confusion and safety concerns are resulting in many drivers not using the hard shoulder when it's open for traffic use!
More than half of British drivers (56%), some 23.1 million people, say they avoid driving on the hard shoulder of smart motorways at some points, even when the signs indicate it's open for traffic.
The most common reason given is uncertainty over whether they should be on the hard shoulder at all, stated by 29% of these drivers, followed by concern that there may be a stationary vehicle ahead (25%). Almost as many motorists, 24%, gave a general concern, saying that they don't think smart motorways are safe and therefore drive as if it's a normal motorway.
Other reasons given by drivers who avoid the hard shoulder on smart motorways were that they don't like driving so close to the verge (15%), that they are concerned about debris causing damage to their car or getting a puncture (15%), and not having an escape lane in case they have to change lanes quickly (14%).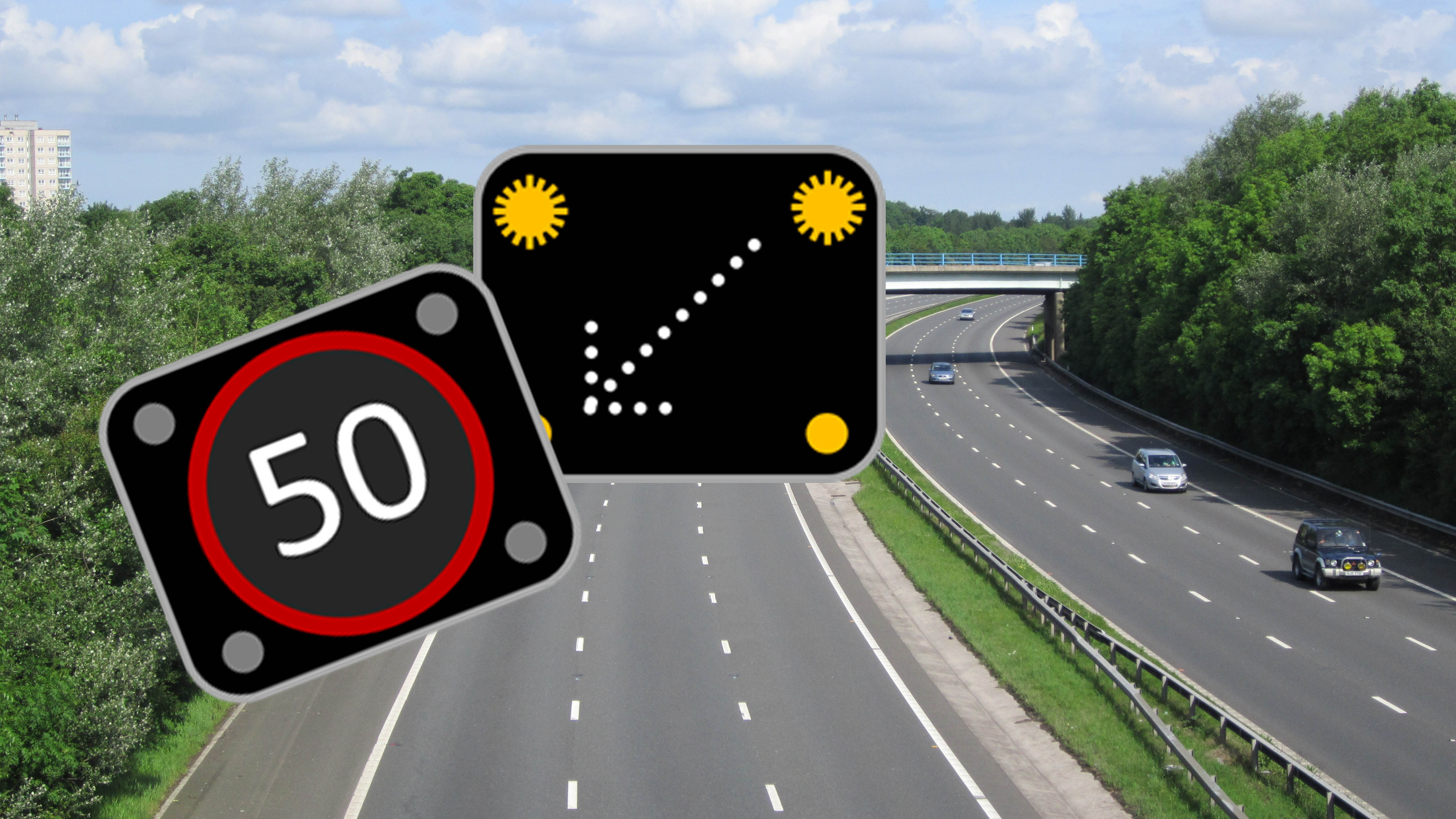 Drivers' uncertainty over when they can use the hard shoulder on a smart motorway was clear in the study carried out. One in five drivers (20%) said they didn't know when the hard shoulder was in use, while 13% said you can never use the hard shoulder of a smart motorway. A mere four in ten drivers (42%) correctly stated that you can drive on the hard shoulder on a smart motorway only when directed by overhead signs.
Moreover, even fewer drivers could identify the overhead gantry symbol which indicates the hard shoulder is open on a smart motorway.
Just 29% of motorists correctly stated that a sign above the hard shoulder showing a speed limit indicates that it is to be used as an open lane. Worryingly the study found more than one in seven drivers (15%) believe a blank sign means the lane is open whereas in fact, it means the exact opposite!
What are your views on smart motorways? Do you feel it's safe to drive on an open hard shoulder and can you easily tell when it's open for use? Let us know your thoughts on our social media channels!
Other CarCliq articles that might interest you:
Motorway Exits You Don't Want to Miss
For more CarCliq news click here.