It has been highlighted by Stephen Hester of RSA Insurance, that cars of today's high complexity have driven up repair and insurance costs. This is because the cost of standard equipment implemented in cars is very costly, therefore this pushes up customer's insurance premiums.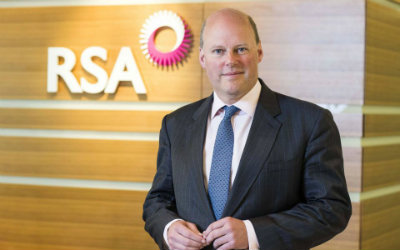 Stephen Hester, CEO of RSA Insurance Group says: "In the motor area, the cost of cars continues to go up as cars have more and more technology in them." He also found that there was a 12.5% rise in profits, which was in total £291 million.
Insurance premiums have been rising since 2014, according to the AA.
Benefit of Technology
However, there are two sides to this argument to consider.
Whilst some technology has been inputted for our own driver comfort and refinement, such as keyless entry, heated seats or a climate system.
On the other hand, there are other types of technology implemented to benefit our safety. These including features such as…
Autonomous emergency braking (AEB) – this is when car brakes are applied automatically to prevent a collision or reduce collision speed.
Forward-collision warning (FCW) – this can be a visual/audible warning, which intends to alert the driver and prevent a collision.
Blind-spot warning (BSW) – a visual/audible notification given if a vehicle is in any of your blind spots, and in addition to this, it will give you a warning if you turn your indicator on and there is a car next to you in another lane.
Rear cross-traffic warning – this can vary from being a visual, audible or a haptic notification of an object or vehicle out of rear camera range, but could be moving into it.
Lane-departure warning – again, a visual, audible or haptic notification but this alerts you if when driving, you've crossed lane markings.
Lane-centering assist – aiding you when you're on a dual carriageway or motorway and helps you stay in between lanes.
Adaptive cruise control – this makes use of lasers, radar, cameras or a combination of these systems to keep a constant safe distance between you and the car in front.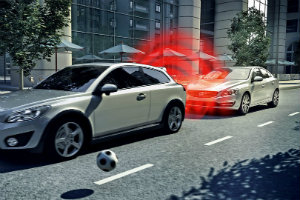 With all these different types of advanced safety systems out there, this means our chances of being in an accident are very slim.
Research
A study was conducted by Euro and Australasian NCAP back in 2015 and according to the research found, the addition of Autonomous Emergency Breaking as an example has proven to decrease the risk of rear-end collisions by 38%.
They also have found with the new systems created, they are able to detect other road users such as cyclists or pedestrians and avoid them. Just by doing this, third party injury claims have lessened by 45%!
So, what do you think about car technology? Are you for or against it? Please let us know over on either our
Facebook
or our
Twitter
page today!
For more CarCliq News, click here.