We all dread the thought of being involved in a car crash but sometimes the unexpected can happen in the blink of an eye; this could be your fault or it could be someone else's. Even the smallest of bumps can send adrenaline coursing through your veins, leaving motorists in shock and the scene that's unfolded suddenly a little bit hazy. Fear not however, as we at CarCliq have outlined some of the key things you must do should you be unfortunate enough to find yourself in this situation.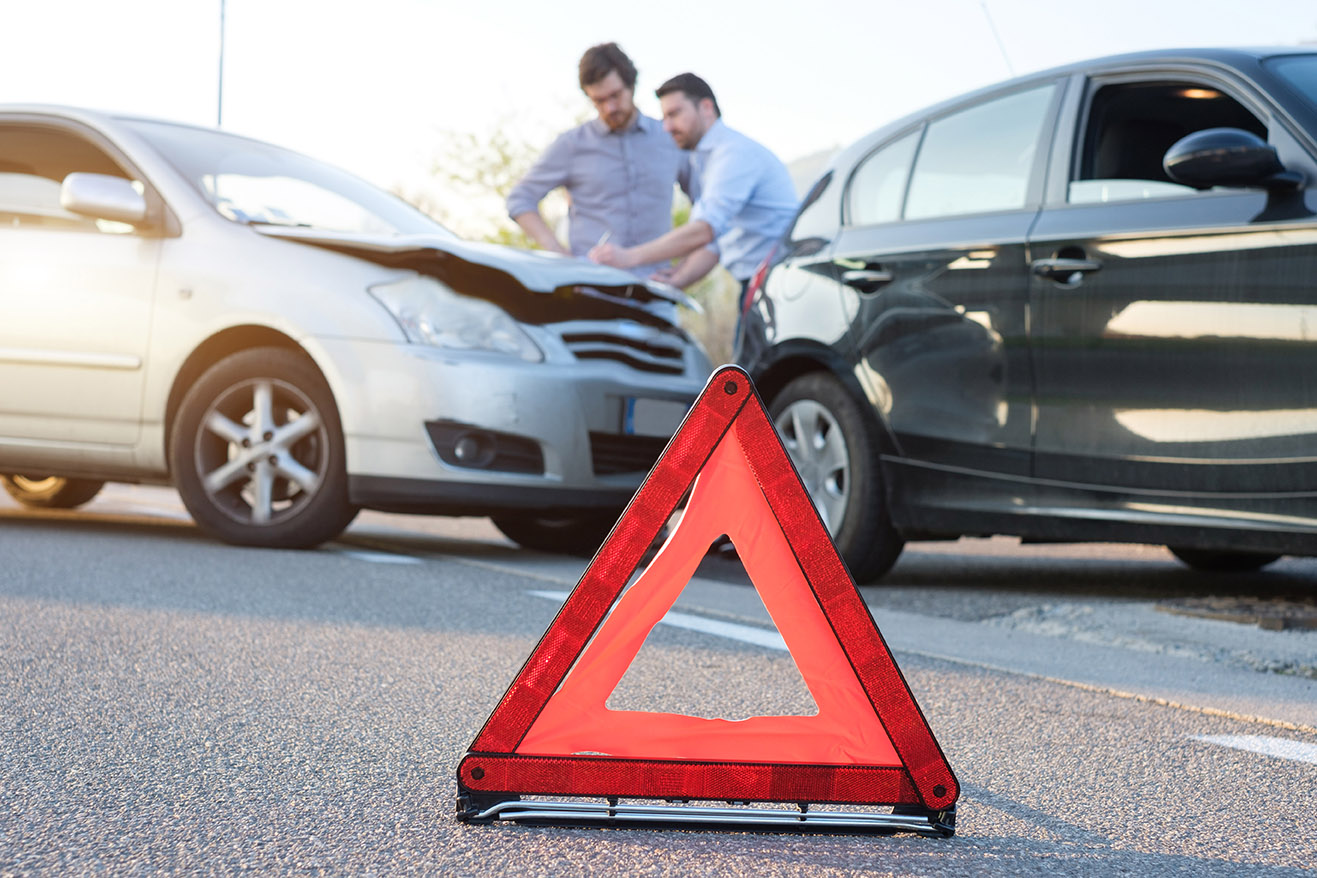 Immediately After The Accident:
- Stop the car as soon as possible (it's an offence not to do so).
- Turn off the engine and switch your hazard lights on.
- Check for any injuries to yourself or your passengers.
- If it's a minor collision and there are no injuries, make a note of this just in case the other people involved try to claim for an injury later.
- Call the police and an ambulance immediately if anyone is hurt or if the road is blocked.
- Try to remain as calm as possible, it's human nature to be shaken after an accident but take a few deep breaths and try to take charge of the situation as best you can.
- Don't apologise or admit responsibility for the accident until you're completely aware of what happened – this can protect you from liability if it wasn't your fault.
When To Call The Police:
Whilst it's not always necessary to call the police to the scene of an accident, you must still inform them of the incident within 24 hours. However, you should call the police in circumstances such as the other driver(s) leaving the scene without giving details, you think the other driver is uninsured, is under the influence of alcohol/drugs or if you suspect that the other driver caused the accident deliberately.
Basic First Aid:
If people are hurt and need medical assistance urgently, someone may be required to perform first aid. The first minutes are crucial and a lack of action immediately following an accident could be the difference between life and death. For further advice and tips on different first-aid procedures, St Johns Ambulance services give in-depth instructions on how you should perform in these circumstances.
Exchanging Motoring Details:
- Share your name and address with everyone involved if the accident caused damage or injury – the law states that you must do so.
- Swap insurance information and details with the other driver(s).
- Take down details of any other passengers and witnesses to the accident.
- Try to find out if the other driver is the registered owner of the vehicle, if they are not, find out who the owner is and get that information too (it might be a company car for instance).
In the event that you are involved in an accident with a foreign lorry, get the registration on both the lorry and its trailer as these are sometimes different. It's also a good idea to get the name of the company if it is painted on the lorry.
What Should You Take Note Of At The Scene?
- The make, model, colour and registration number of the vehicles involved in the accident or take pictures of them.
- The time and date of the crash.
- The driving conditions, including the weather, lighting, and road quality (such as road markings, whether it's wet or muddy, condition of the road surface etc).
- What sort of damage was caused to the vehicles and where – nearside front wing and door (nearside is the left side of your car, offside is the driver's side).
- Any injuries to drivers, passengers or pedestrians.
- The names and contact details of any witnesses.
- Use your phone to take pictures of the scene, the positions of the cars involved, registration number and damage to the cars.
If you were the only individual involved in the accident and you've caused damage to private property or a parked car, you should leave your details by leaving a simple note where the owner can see and find it easily.
Making A Claim:
You will need to get in contact with your insurance provider as soon as possible (ideally at the time of the accident). They will ask you numerous questions like:
- Your policy number or information to identify you, such as your postcode and vehicle registration number.
- The registration number of the cars involved.
- The driver's name, address and phone number.
- The driver's insurance details if you have them.
If you don't want to make a claim, you must still tell your insurer about the accident to make them aware, as the other individual(s) involved may make a claim without notifying you they have. We understand that you may not want to make a claim to protect your no claims discount or if you decide to pay for your repairs yourself, but failing to inform your insurer of the accident may invalidate your policy.
Being involved in a car accident is a stressful event for all parties and is a situation that no one wants to find themselves in. However, on average, motorists will be involved in about 4 car accidents throughout their lifetime. By staying calm, getting as much information from the other driver(s) and witnesses as possible, remaining safe whilst dealing with the incident and remembering some of the key things that we've outlined, will prepare you if you're unfortunate enough to be involved in a collision.
Have you been involved in a car accident? What was your experience? Let us know via our social media channels!
Other articles that might interest you:
Could sharing in-car footage cut young driver crash rates
Why you should fix body damage straight away
8 Essentials to keep in your car
For more CarCliq Guides, click here.