Could 2021 be the year you go on a road trip? Well if the first few months are any indication to go by, then probably not, but we can dream, right? While face masks, lockdowns and restrictions currently dictate everyday life, it has us thinking of better days to come when we can look forward to a much needed holiday. This year though we might have to content ourselves with a staycation, that's why we've put together this article with some of the best road trips that petrolheads will love right here in the UK!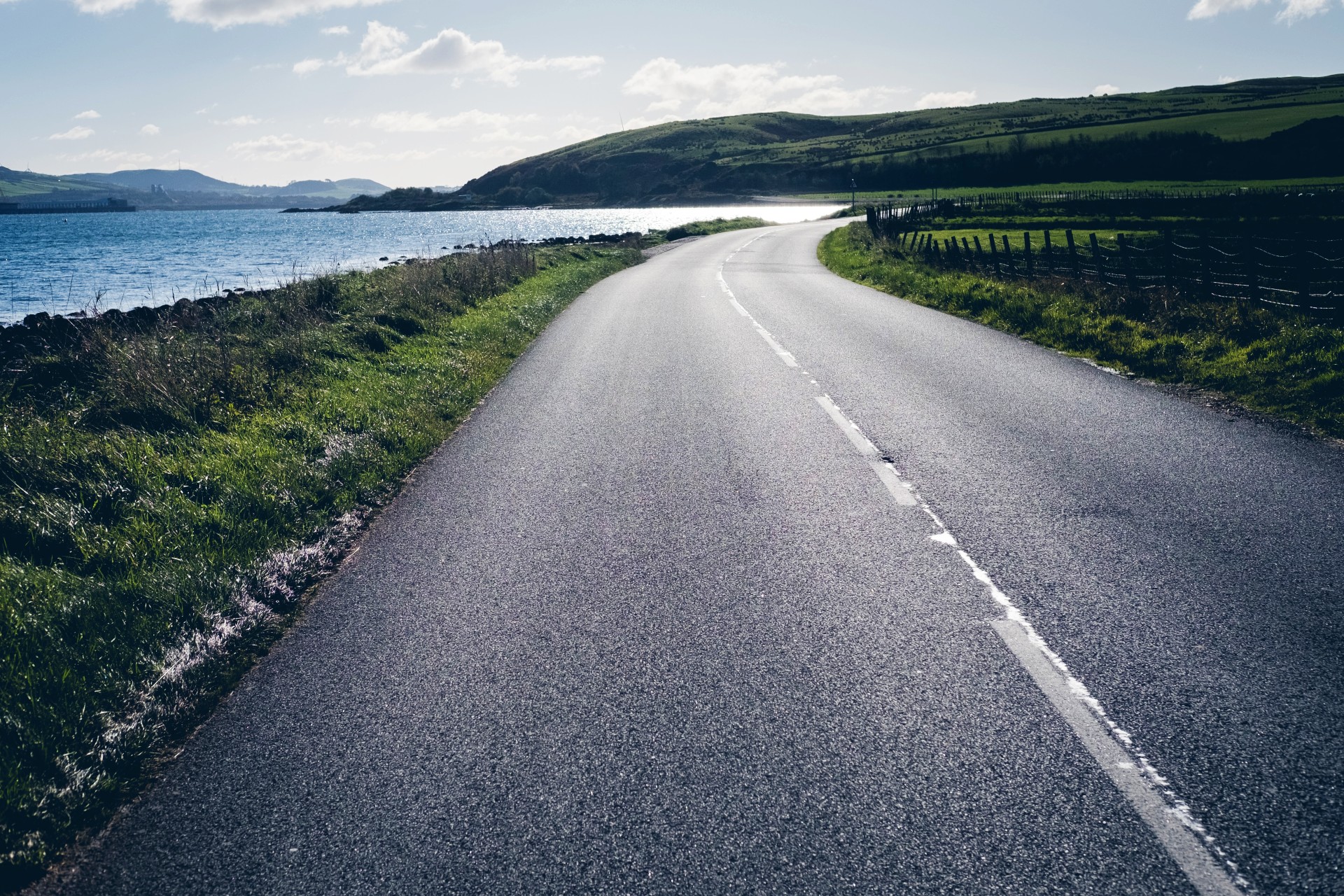 Snake Pass - Peak District
Located between Manchester and Sheffield in Northern England, Snake Pass runs for around 11 miles through the Peak District. This hair-raising ride offers plenty of twists and turns, along with some blind summits and dangerous bends, that's sure enough to appeal to every driving enthusiast. If that wasn't enough, the road offers some spectacular views and scenery, giving you a clear view of Manchester and beyond as you start the descent into Glossop.
Atlantic Highway - South West England
Although you don't get that close to the coast, this 170 mile stretch of road offers plenty of breath-taking views of the Atlantic as you make your way along one of the longest roads in South West England. Make your way from Somerset all the way along the Devon and Cornwall coasts, finishing at Land's End, the most westerly point of mainland England.
Black Mountain Pass - Wales
Top Gear fans will be familiar with the Black Mountain Pass or the 'Top Gear road' as it's more famously known after it featured on the show back in 2011. This epic mountain pass, with its abundance of dips, twists and climbs, takes you 14.8 miles through the picturesque Brecon Beacons from Llandovery to Gwaun-Cae-Gurwen. With unrivalled views and hairpins to put even the most experienced drivers to the test, it's hardly surprising that the Black Mountain Pass is a firm favourite amongst driving enthusiasts.
North Coast 500 – Scotland
Traverse over 500 miles through the imposing Scottish Highlands on a round trip from Inverness. Weave your way through spectacular scenery with ancient castles, vast beaches and historic landmarks, not to mention sampling some of the finest whiskeys Scotland has to offer. The NC500 is Scotland's answer to Route 66 and should be at the top of every motoring enthusiast's road trip list.
Causeway Coastal Route - Northern Ireland
Take in some of the most incredible sights that Northern Ireland has to offer, starting in Belfast and making your way along the Irish coast, all the way to the historic city of Derry. With plenty of inroads to smaller villages, there's lots to explore, which is why the Causeway Coastal Route is one of the most varied road trips in the UK. If you're a Game of Thrones fan then you should definitely check it out – you might just recognise several filming locations from the HBO series.
Staycations might be the only option available when it comes to having a holiday once lockdown restrictions ease, but don't let that put you off. As we've just proven, the UK has lots to offer; from dangerous welsh roads to Scottish highlands, castle ruins to the shores of Dragonstone (that's one for the GoT fans), there's something for everyone to guarantee you have a good time – the only thing we can't guarantee is the weather!
Like the look of our road trip recommendations? Where will you go first? Let us know via our social media channels.
Other CarCliq articles that might interest you:
Surviving The "Are We Nearly There Yet" Journeys
The UK's Favourite Car Journey Confectionary Revealed
Brexit Is Finally Here…
What Does BREXIT Mean For UK Drivers
Drivers Taking Their Rental Or Leased Car Abroad
Bank Holiday Driving Tips

For more CarCliq Guides, click here.