With hints of spring in the air, you could be forgiven for thinking that we're nearing the beginning of March rather the end of January. However, despite the clear blue skies and sunshine, winter is far from over as many of us can attest to after de-icing our vehicles this morning. Whilst the cold spell means warm fires and hot chocolate, it also brings difficult driving conditions too, so we've put together some top tips that will help you adapt your driving for the winter weather and icy road conditions.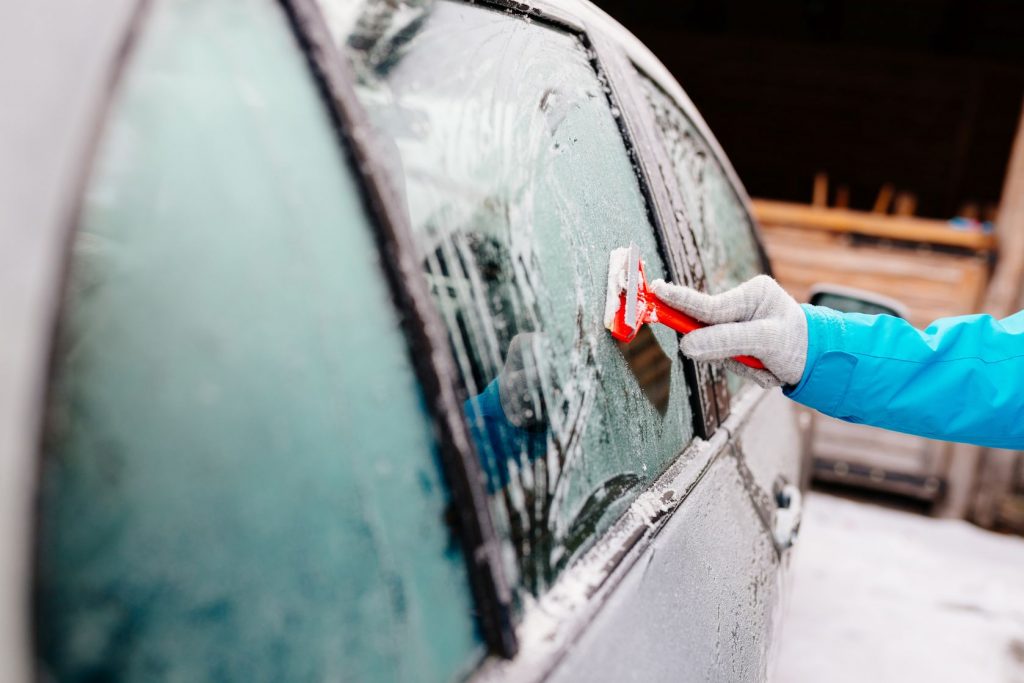 If the weather conditions are severe in your area, you should take note of police advice and avoid travelling if that is what has advised. However, in exceptional circumstances, if you must go out then make sure you drive safely with extra caution on icy roads.
At least triple your stopping distance and approach every junction expecting to stop well before the stop or give way line (it can take up to ten times as long to stop in icy conditions according to Highway Code advice). Every steering, acceleration or braking input should be as smooth and gentle as possible and select 2nd gear when you pull away in icy conditions (less torque will help prevent wheel spin).
Always carry a winter driving kit including an ice scraper, de-icer, blanket, torch, shovel, something to eat and a fully charged mobile phone. Ensure that you are dressed for the weather, wrapping up with a hat, gloves, scarf, a big winter coat and appropriate shoes.
We're all familiar with the pain-staking task of having to de-ice the windscreen and while it might seem like a good, time-saving idea to pour boiling water on the screen – don't! Pouring hot or even boiling water may cause the screen to crack due to the sudden change in temperature, therefore we would strongly advise against this. If you are pushed for time, covering the glass overnight with cardboard, an old sheet or a windscreen cover will prevent freezing, saving you precious time in the morning.
While roads may be gritted to give you better traction, some areas may not be completely treated which can leave icy patches exposed. You should, therefore, drive at a steady pace, ensuring the safety of you and your passengers. Just because the winter sun is out, does not mean the roads might not be icy. Microclimates of icy patches will linger in areas such as bridges and exposed sections, where the sun has not yet reached.
Keep the tread on your tyres above 2mm (ideally 3mm), the more tread you have the more water they can cope with. Letting your tyres get down to the legal limit of 1.6mm is not recommended, and don't forget you can always consider winter tyres if you are in an area where they will benefit you.
When it comes to driving in icy conditions, preparation and planning are key. By leaving plenty of time for your journey, being aware of the road conditions and factoring in any delays this may cause, as well as giving yourself plenty of time to properly clear the ice from all the car's windows will ensure that you stay safe on the road on cold icy days.
Will you be putting these tips into use? Let us know via our social media channels.
Other CarCliq articles that may interest you:
Don't Be In The Dark About Driving
For more CarCliq Guides, click here.