While it has been statistically proven that women are less likely to be involved in road traffic accidents than men, they are far more at risk from criminals, particularly when driving alone. So what steps and preventatives can you take to ensure that your vehicle is up to the task, ensuring that you arrive at your end destination safely? Take a look at some of our top driving tips for women travelling alone below: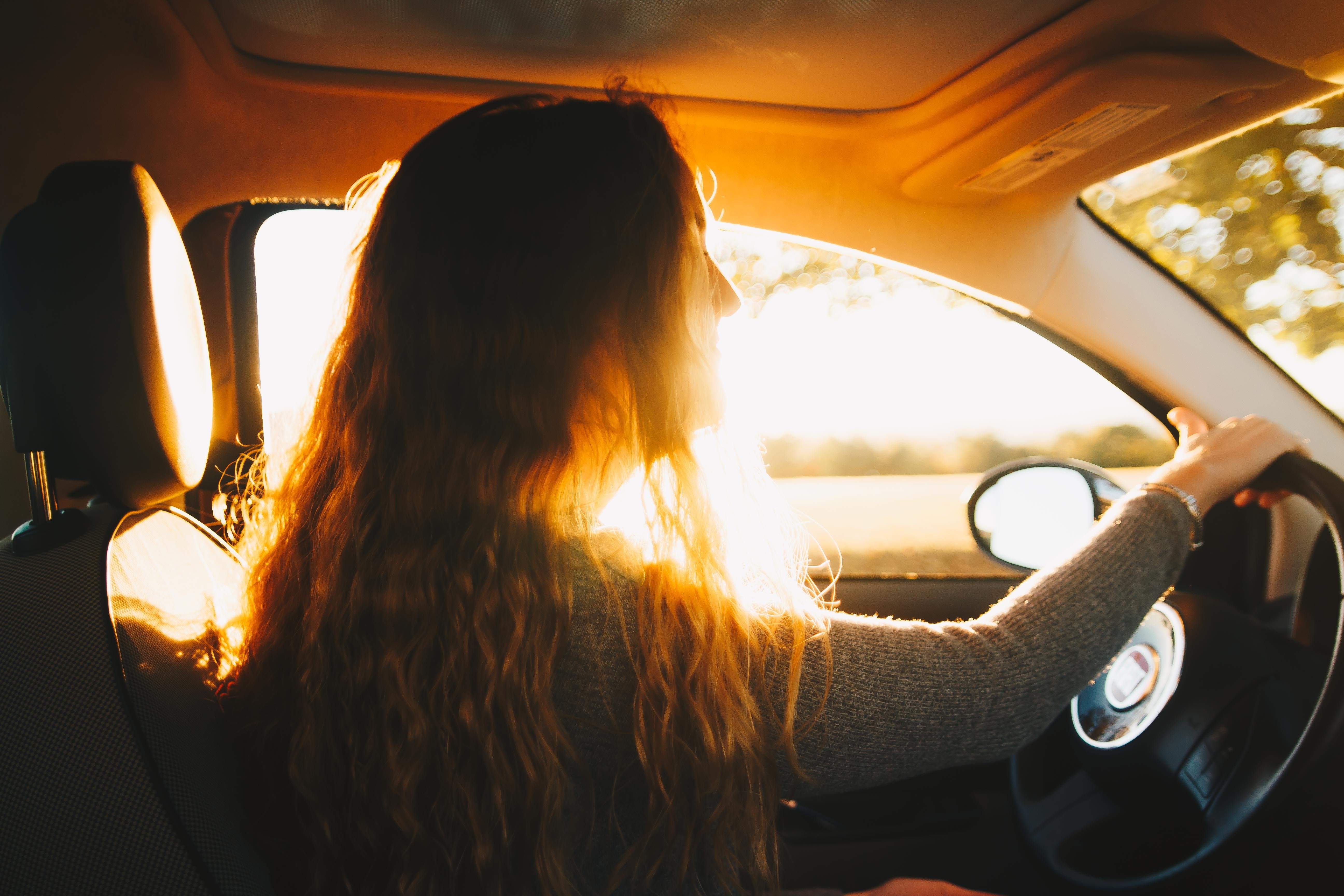 • Preparation: Ensure that your car is serviced regularly as this will reduce the risk of breaking down and give you peace of mind when driving alone.
Plan the route in advance, so you avoid getting lost or having to stop in an awkward place and potentially putting yourself, and others, at risk.
Installing a sat-nav in your car will greatly reduce the risk of getting lost but have a road atlas at hand as a back-up.
It may also be useful to make a family member or friend aware of your whereabouts just in case you find yourself in need of help.
• Vehicle Maintenance: When travelling alone, particularly on a long journey, check you have enough fuel to reach your destination. It might be beneficial to get into the habit of filling up with fuel when the tank is half empty, rather than waiting for the fuel light to appear – there is nothing worse than running out of fuel and finding yourself in an unfamiliar area trying to find the nearest petrol station!
Before travelling, check the fluid levels as well as the tyres. The vehicle handbook will give you instructions on how to check the levels of oil, anti-freeze and screen wash etc and the specifications needed in case you need to top up. Check the pressure (also found in the vehicle handbook) and condition of the tyres for any damage or wear and tear to reduce the risk of getting a flat tyre along the way - and don't forget to check the spare!
Don't ignore any faults or problems you may have with your car, get them identified and fixed before you travel, as they will not disappear or miraculously fix themselves unfortunately. Driving a car with faulty parts does not only endanger yourself and other drivers, but could be very costly and even delay your journey should you breakdown along the way.
• Breakdown: Be sure to always carry a fully charged mobile phone and charger with an in-car adapter that you can easily plug into the cigarette holder, should you need to recharge your phone in case of an emergency.
Ensure that you keep a few essentials in the car such as a coat, sensible shoes, a blanket, torch, some spare change and a bottle of water as well as a first aid kit, so you are well prepared for any situation you may find yourself in.
Should you find yourself on a motorway and your car suddenly breaks down, make your way over to the hard shoulder as safely as possible and put your hazard warning lights on. Make your way up the bank or behind a barrier as this is much safer than remaining in your car and putting yourself in danger from other passing vehicles.
• When to Pull Over: You MUST always stop when being pulled over by the police, so try and find a safe and suitable place to do so. Remember to keep your wits about you; while rare, it is not uncommon for criminals and car-jackers to impersonate persons of authority. Should you feel unsafe, lock all doors and windows, keep the engine running and ask to see identification until you have assessed the situation and are satisfied. Remember, asking for proof of ID is not an unreasonable request and any law enforcement officer should be willing to provide you with such documentation; this could be in the form of a warrant card.
Will you be putting these driving tips into place the next time you're out driving alone? Let us know via our social media channels!
Other CarCliq articles that may interest you:
Staying Hydrated Behind The Wheel
8 Essentials To Keep In Your Car
For more CarCliq Guides click here