The process of buying a car can be daunting, especially when it's your first time. However, this should be an exciting stage of your life, as some consider it another stepping stone to adulthood. This is because it brings freedom; the ability to get in your car and drive anywhere (obviously, with fuel at a cost).

We have put together a selection of the best ten first cars which we feel are an amazing choice for not only newly qualified teens, but newly qualified drivers too – all are relatively cheap to buy, cheap to insure, cheap to run, provided with great safety kit, easy to manoeuvre and finally not overly powerful.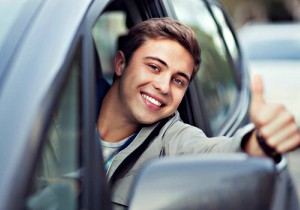 When becoming a first-time driver, this often means a huge insurance bill as it more likely for drivers between 17 and 24-years-old to be in an accident and according to research conducted by the Department for Transport (DfT), it found that an 18-year-old is three times as likely to be involved in a crash as a 48-year-old. Therefore, with the huge cost of insurance with or without a
black box
, you want to find the cheapest car to buy and run as possible.
What do we recommend?
Petrol vs. Diesel
When choosing a car for the first time, we recommend a petrol car if you're going to use your car for short trips and then a diesel car if you would be travelling for a long distance regularly – this is because diesel cars can underperform and become unreliable if you only travel for a short number of miles.
Steering
Due to being a new driver, you are still an inexperienced-motorist, therefore it is important that a car gives you confidence. Search for a car that has light steering and a tight turning circle.
Top 10 Best Cars
For more CarCliq guides click here.